Dianne Feinstein, pioneering US senator, dies at 90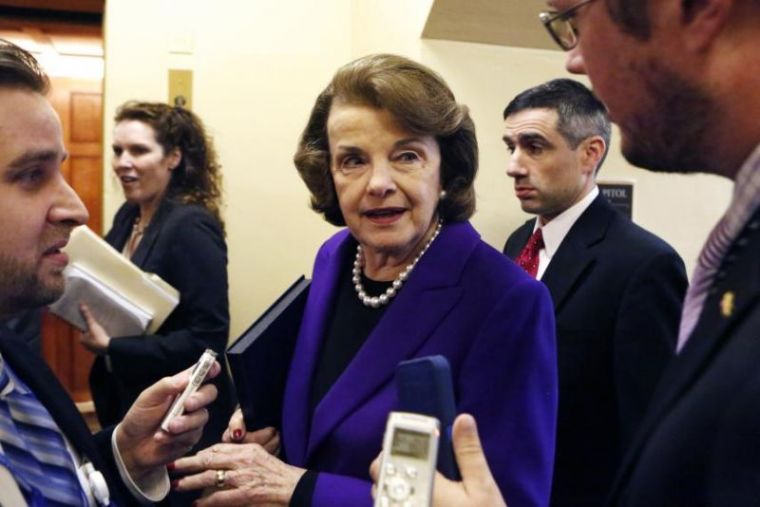 United States Sen. Dianne Feinstein, the progressive Democrat who was the longest serving senator from California, has died at age 90 following a decades-long political career.
Two unnamed sources told NBC News on Friday that Feinstein had died. Calif. Gov. Gavin Newsom will appoint a temporary successor to the now-vacated seat. 
Born in San Francisco in 1933, Feinstein was elected president of San Francisco's Board of Supervisors in 1978, the first woman to hold that office. She then became acting mayor of the city later that year, due to the assassination of Mayor Henry Mascone.
In 1990, she won a special election to become one of California's U.S. senators and the first woman to hold the elected office, with fellow Californian Barbara Boxer being elected to the Senate weeks later.
Feinstein authored and helped to pass the 1994 federal assault weapons ban, which remained in effect in the U.S. until Congress allowed it to expire in 2004.
She also championed the legalization of same-sex marriage, efforts to combat wildfires in California, legislation aimed at reforming intelligence gathering, and nature conservation.
In 2017, Feinstein garnered widespread criticism for her questioning of then-judicial nominee Amy Coney Barrett, who at the time was appointed to a seat on the U.S. Court of Appeals for the Seventh Circuit.
"Dogma and law are two different things," Feinstein said to Barrett. "And I think whatever a religion is, it has its own dogma. The law is totally different."
"When you read your speeches, the conclusion one draws is that the dogma lives loudly within you, and that's of concern when you come to big issues that large numbers of people have fought for years in this country."
Princeton University President Christopher Eisgruber was among Feinstein's critics, telling the senator that "The questions directed to Professor Barrett about her faith were not consistent with the principle set forth in the Constitution's 'no religious test' clause."
As challenging as it is to probe a potential judge's judicial philosophy, the Senate must do so "without reference to the religious affiliation or theological views of a nominee, and Article VI insists that the Senate observe that restriction," he wrote. 
In April of last year, the San Francisco Chronicle published a report in which multiple colleagues of Feinstein argued that the then 88-year-old was mentally unfit to remain in office.
One lawmaker, who spoke to the Chronicle under the condition of being kept anonymous, explained that they felt the distinguished senator should retire as soon as possible.
"I have worked with her for a long time and long enough to know what she was like just a few years ago: always in command, always in charge, on top of the details, basically couldn't resist a conversation where she was driving some bill or some idea. All of that is gone," stated the lawmaker.
"She was an intellectual and political force not that long ago, and that's why my encounter with her was so jarring. Because there was just no trace of that."
In February, Feinstein announced that she was not going to seek reelection to the U.S. Senate in 2024, but that she wanted "to accomplish as much for California as I can through the end of next year when my term ends."
"I campaigned in 2018 on several priorities for California and the nation: preventing and combating wildfires, mitigating the effects of record-setting drought, responding to the homelessness crisis, and ensuring all Americans have access to affordable, high-quality health care," she said.
"Even with a divided Congress, we can still pass bills that will improve lives. Each of us was sent here to solve problems. That's what I've done for the last 30 years, and that's what I plan to do for the next two years. My thanks to the people of California for allowing me to serve them."