ERLC unanimously votes to elect Pastor Kevin Smith as first black chairperson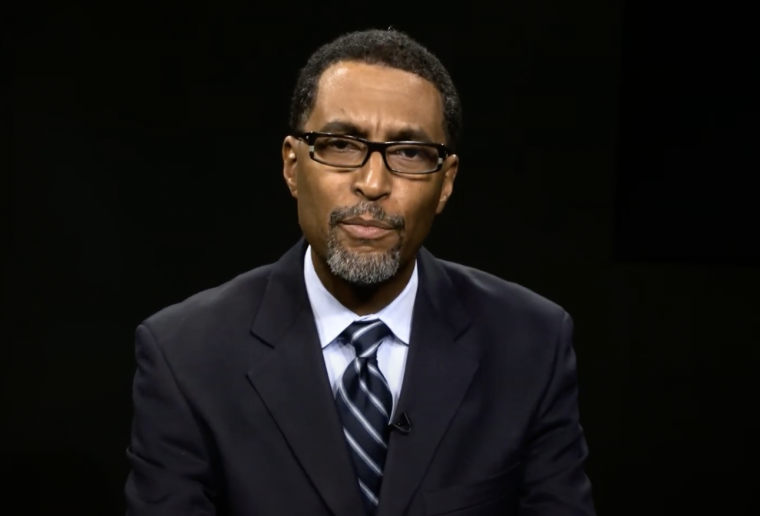 In a historic move for the Southern Baptist Convention, Kevin Smith has been unanimously elected as the chairperson for the Ethics & Religious Liberty Commission (ERLC) by its board of trustees. The appointment marks the first time a black individual has assumed this leadership role within the organization.
The ERLC announced Smith had been appointed during their recent assembly in Nashville, Tennessee, from Sept. 11-13, replacing Lori Bova of Hobbs, New Mexico, as trustee chair.
"Over the last two years, our entity has been blessed by the leadership of Chairwoman Lori Bova," Brent Leatherwood, president of the ERLC, said. "She's been a constant source of wisdom and encouragement, and we are grateful for her time as chair. Our board has now turned over the gavel to Kevin Smith, a pastor with deep ties in SBC life, who personally understands the importance of cooperation as a Baptist distinctive. I am thrilled to work with him and our new executive committee in this upcoming season."
Smith is the pastor of Family Church Village in West Palm Beach, Florida, and previously served as director of the Baptist Convention of Maryland/Delaware. He's also served on the ERLC board since 2018.
Smith's appointment comes one year after former SBC President Ed Litton called racism and sexual abuse the "most outstanding" stains on the denomination, adding that the convention must take steps to cleanse itself. 
"We all love to see progress. We love to hear great reports. We love to see good examples. But in order to do the Gospel that God has given us to do … we must regain moral credibility. We must deal with the stains on the Southern Baptist Convention," he said in a 2022 address before a meeting of the SBC Executive Committee.
Smith previously sparked controversy due to comments he made during the SBC annual meeting in Anaheim, California, where he addressed the state of race and politics in the SBC.
"I think some Southern Baptists lost their minds when a black man was elected president. Not all, but some," Smith said, referencing former President Barack Obama. "I think some Southern Baptists were unloving to black people beginning in 2012 with the killing of Trayvon Martin. I don't mean agree about politics or policy. I just mean giving a darn that somebody else is hurting who is supposed to be your brother or sister in Christ."
"And I think some Southern Baptists just bent over and became political whores with this whole Trump stuff," Smith said.
He cited the departures of some black pastors and churches from the SBC, adding: "I just wonder if white brothers think this has been kind of crazy — black/white stuff going on, Asian, Hispanic — just people who aren't white feeling like they're tolerated but not really embraced."
"So I just wanted to know what white brothers think the race thing is in the SBC," Smith said.
In the September meeting, the ERLC board also appointed Tony Beam as vice chair, hailing from Greer, South Carolina; Amy Pettway as secretary, from Palm Beach Gardens, Florida; Michael Guyer to head the communications committee, based in Ypsilanti, Michigan; Anthony Cox overseeing the research & public policy committee, from Phoenix, Arizona; and Nathan Lugbill leading the administrative & finance committee, representing Indianapolis, Indiana.
In his presidential address to attendees, Leatherwood lamented today's "culture that increasingly views life as diminished and disposable."
He cited escalating concerns like gender complexities, the surge in sexual assaults, easing of abortion regulations, rising incidents of gun violence and deep-rooted racial discrepancies.
To counteract these pressing issues, the ERLC board gave their nod to five strategic imperatives for the upcoming year: Strengthen alliances, particularly with Baptist affiliates; offer resources for churches and followers to navigate the challenging societal landscape; seek additional funding avenues to bolster ministry objectives; enhance the ERLC's brand visibility within SBC communities and beyond and foster a work environment that bolsters both professional and personal growth.