Ex Dave Ramsey followers sue him for more than $150M over endorsement of failed timeshare exit company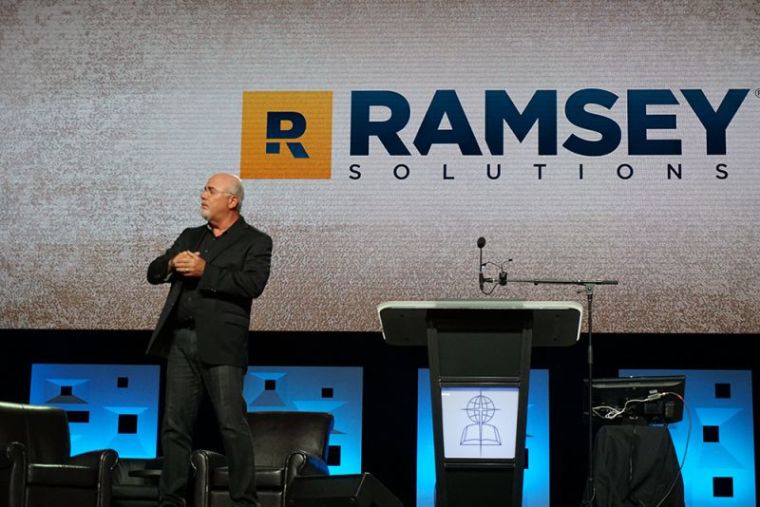 Evangelical financial advisor and CEO Dave Ramsey is being sued by a group of his former followers for more than $150 million for allegedly deceiving thousands of listeners of his nationally syndicated radio show and podcast to invest millions of dollars into a failed timeshare exit company.
Ramsey, who is CEO of Ramsey Solutions, which claims to provide "biblically based, commonsense education and empowerment that give HOPE to everyone in every walk of life," is named along with his company in the class action lawsuit filed by 17 former followers in the Western District of Washington. The lawsuit also names as defendants, Timeshare Exit Team, the legal name for timeshare exit company Reed Hein, as well as the Washington-based marketing company, Happy Hour Media Group.
The lawsuit estimates that the class of plaintiffs in the case to be more than 10,000 people "who, during the applicable statute of limitations, paid money to Reed Hein and Time Share Exit Team for the purpose of obtaining an 'exit' from their timeshare obligations after being exposed to, and/or in reliance on, the statements and other representations made by Dave Ramsey, and The Lampo Group."
Ramsey, who has long been an outspoken opponent of timeshares and encouraged his followers not to invest in them, is accused of using his media platforms to drive his followers who want to get out of their timeshare agreements to pay Reed Hein to get them out of their timeshares with a money-back guarantee.
The Evangelical financial advisor, however, did not disclose to his followers that he was being paid to endorse Reed Hein, even as it became abundantly clear that his followers were being defrauded out of their money by the company and receiving very little help with getting rid of their unwanted timeshares.
"To generate customers, Reed Hein employed the Kirkland, Washington-based marketing firm 'Happy Hour Media Group,' nationally syndicated radio host Dave Ramsey, and Ramsey's wholly owned company, The Lampo Group. From 2015 to 2021, Reed Hein paid Dave Ramsey and The Lampo Group to make false claims and instruct Ramsey's faithful listeners to hire Reed Hein," the lawsuit alleges.
"By 2021, Ramsey's promotions drove Reed Hein's revenue from less than one-million dollars per year to more than $40 million per year. For his efforts, Reed Hein is believed to have paid Ramsey $450,000 per month, totaling greater than $30 million," it continues.
The plaintiffs allege that "Ramsey knew or should have known that Reed Hein used fraud and unfair and deceptive trade practices when he began participating in the scheme."
Ramsey's former followers allege that he exploited their trust in his financial knowledge which he "claims to be based upon the Bible." They allege that even though he knew that Reed Hein was deceiving them with their false claims of being able to get them out of their unwanted timeshares while collecting their money upfront, he continued to endorse them as long as he was getting paid by the company.  
"Reed Hein made many claims that any competent financial advisor with Dave Ramsey's knowledge and skill would know to be false, and it engaged in many activities Dave Ramsey would have known to be illegal. Despite that, Ramsey accepted payment from Reed Hein to make false statements to his listeners," the lawsuit alleges.
"Throughout his promotions, Ramsey assured his listeners that he had vetted Reed Hein and promised them that the company was the only trustworthy method to get out of their timeshare contracts. He called Reed Hein 'legal specialists' and claimed the company had a proprietary process to achieve its 'exits,'" it notes.
From as early as 2016, the lawsuit says, Ramsey's followers started warning him that Reed Hein wasn't living up to their promise.
"Starting in 2016, Ramsey began receiving thousands of letters from listeners complaining about their experiences with Reed Hein. In 2017, the timeshare companies began launching successful suits against Reed Hein for its practices. In 2018, the Better Business Bureau issued an alert after receiving greater than 300 complaints about Reed Hein, which held a 'C-'rating. Ramsey continued to promote the scheme after May 2019, when the United States Court for the Middle District of Florida explicitly found Reed Hein's practices unfair and deceptive as a matter of law," the lawsuit states.
Even after the attorney general for Washington state sued Reed Hein for violations of the Consumer Protection Act, Ramsey was undeterred.
"He promoted it even as his listeners filed lawsuits against Reed Hein. He promoted it even as fourteen separate arbitrators issued awards to Reed Hein customers because of its violations. By March of 2021, Reed Hein and Happy Hour Media Group stopped paying Ramsey for his promotions. Only when the money ran out, Ramsey stopped promoting Reed Hein," the lawsuit says.
The plaintiffs further argued that despite the overwhelming evidence against Reed Hein Ramsey failed to accept any blame.
"Instead of acknowledging the deception, Ramsey recorded a nine-minute radio segment in which he lashed out at anyone he felt to be responsible for Reed Hein's woes. He blamed the timeshare companies. He blamed the Washington State Attorney General. And he dared Plaintiffs' attorneys to sue him, saying 'bring it on' because he operates out of a '$300 million building' that is 'bought and paid for,'" the lawsuit says. "Ramsey admitted the only reason he stopped promoting the company was because it stopped paying for his promotions."
Along with damages in excess of $150 million, the plaintiffs are seeking attorneys' fees and costs, declaratory relief, disgorgement of fees, joint and several damages and "any and all applicable interest on the judgement."