Ex-porn star says he sold his soul to the devil but Christ bought it back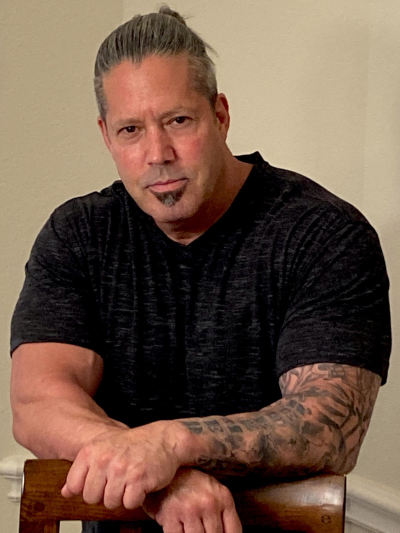 A former male stripper and porn star who has since been ordained as a pastor after the voice of God stopped him from killing himself has opened up about his walk with Christ.
For nearly two decades, Kevin Kirchen, 58, said he engaged in frequent conversations with the devil while he worked as a stripper and later as a porn star.
But after finding Jesus in a radical encounter, Kirchen told The Christian Post that he became a changed man and left the sex industry behind.  
The 58-year-old, who authored the 2020 book My Game, My Pain, My Purpose, works as an ordained minister specializing in deliverance and healing sessions. He is planning to start his own church in Texas.
Feeling abandoned and rejected
Growing up, Kirchen said he felt rejected by his family. His father died when he was 12, and two years later, his mother abandoned him at a police station after choosing her boyfriend over him.
He said he began talking with Satan as a teenager as he lacked a sense of belonging.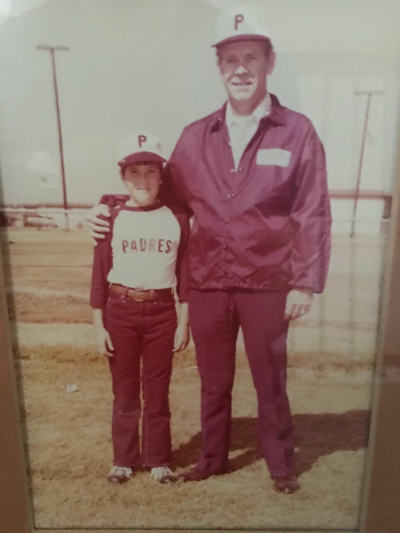 At 14, Kirchen became homeless and "couch-surfed," spending many nights at different friends' homes.
He returned to live with his mother at age 15 for a short time but left when he felt unwanted. He was homeless on the streets for several months until he was invited to live with his brother and his roommates around 16. Some of his brother's roommates invited him to church. And Kirchen accepted Jesus Christ as his Savior that same year.  
At the church he was attending, Kirchen met a family who eventually became his foster parents. 
Kirchen stayed with his foster family until age 17 when he was asked to leave their home because his foster parents reportedly no longer wanted him around their daughters. 
"The church didn't like the fact that I wasn't really their biological kid, and I was just hanging out there. So, the church basically told them I had to leave. They felt justified because I wasn't a part of their family. So, the family listened to the church, and I went back to the streets," Kirchen said.
Kirchen said he couldn't return to live with his brother because they no longer wanted him around. As a result, he said he grew angry with God and blamed the church for forcing his foster family to kick him out.
Soon after, Kirchen was invited by a friend to a college party where he said the devil appeared to him for the first time.  
"I didn't have a normal childhood. I had given up on God. I was struggling with Jesus, and I wanted the devil because I was upset with God," Kirchen said.
"When the devil appeared to me at the party, it was perfect timing for him. I believe God knew my purpose was to become a minister and to help people and do these things that I'm doing now. But the enemy didn't want me to do this. So he met me at a time where I felt not only God turned His back on me, but also the Church and everybody close to me." 
After being homeless for a few more months, Kirchen started working at a gym in Venice Beach, California, at age 18. The owners let him live in the gym basement. At the gym, he became friends with Olympian trainers and bodybuilders who taught him how to work out and lift weights. 
Kirchen became friends with a gym member that also frequented bars at night. The new friend showed him how to get a phony ID.  
"The bars had these contests on Wednesdays and Sunday nights, which were like hot body male contests where the guys would go on stage, and they would take off their shirts and pants, and they would be wearing a swimsuit bottom," Kirchen said.  
"And they would dance around for the girls. And whoever had the most applause would win, and you win like 100 bucks. And so, I began watching these contests." 
'Women, money and power' 
One night at a bar, Kitchen was drinking with some male friends when they all decided to join a stripper contest for fun. 
Kirchen said he won second place. The first-place winner worked as a male stripper at Chippendales, a male striptease show, and recommended that Kirchen audition.
"I actually started that night. I auditioned for three nights to see if I was good enough to get applause from the women. And the rest was history because I made it, and I was there for like 10 years working [as a male stripper]," Kirchen said.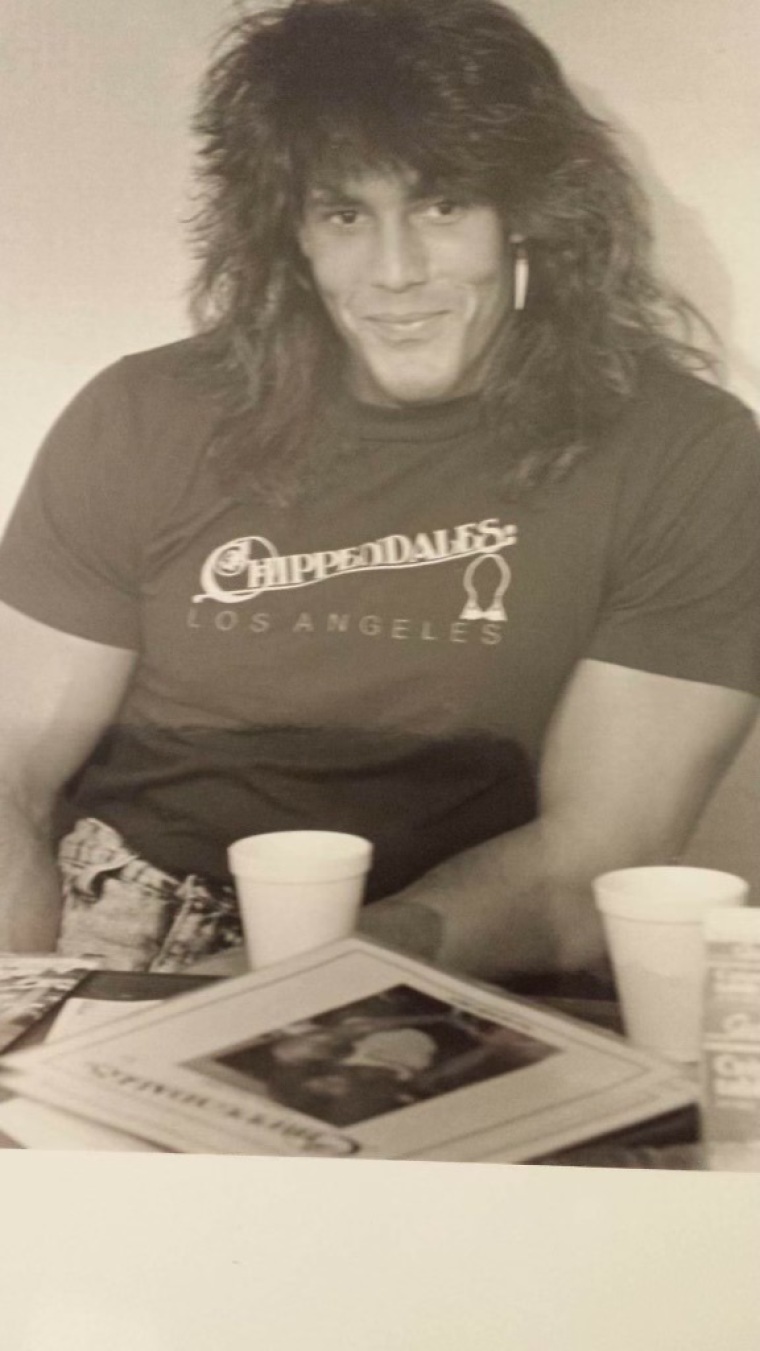 Kirchen eventually left Chippendales and moved to Los Angeles, where he became a porn star while trying to make it big in Hollywood entertainment. 
"At Chippendales, I had women, money, power and all these things, and I still felt empty inside. I was always empty inside. I was trying to fill myself up with drugs and alcohol and steroids because I wasn't happy," Kirchen said. 
"I had the life that most men would pay to have. But I was miserable. I was completely suicidal. I didn't want to be around, and so when I decided to leave Chippendales, it was because there was nothing left of me."  
A friend advised Kirchen to become a porn star, saying it was an easy way to get all the drugs and alcohol he wanted while being paid well.
"And I ended up going the next day to an agent, and I ended up doing a [porn] scene that same day. And once I did the scene, I could feel my spirit go 'whoosh' because I thought, 'now, you're a marked man,'" he added.
"We're talking over two decades of cocaine, whiskey, steroids and women every night. I mean, it was all that I did. I just wanted to just die and not be around. And the enemy knew what he was doing when I got into porn. It was really dark." 
For another 10 years, Kirchen worked as a porn star while having substance abuse issues and many sexual partners.  
"I knew it wasn't going to be a good thing. I knew Jesus. I knew all this stuff. I knew the devil. I knew everything about what was going on. But, I ended up partying that night while thinking about it, which was really not the best thing," Kirchen recounted. 
'Don't do it'
Kirchen's depression worsened the more he worked as a porn star. He felt as though he had no one to turn to for help. One evening, he tried to kill himself. He went to an abandoned field with a gun.
"I was ready to pull the trigger and end this mess. And I had all the intentions of doing it. I put the gun in my mouth, and as I was pressing down on the trigger, I heard, 'don't do it. I love you,'" Kirchen recalled. 
"I pulled the gun out and there was nobody there. I mean it was an empty field with no one for miles. And then, I heard it again. 'Don't do it. I love you.'" 
Kirchen said he left the field that day knowing God spoke to him. Although he continued working as a porn star for a few more years, he said that God kept pulling at his heartstrings. 
When he decided to leave the porn industry, Kirchen began searching online for a romantic partner. Kirchen met a woman named Patrice on a dating app, who he married in 2012. Patrice took Kirchen to church. That same year, he reestablished a relationship with Christ and was baptized.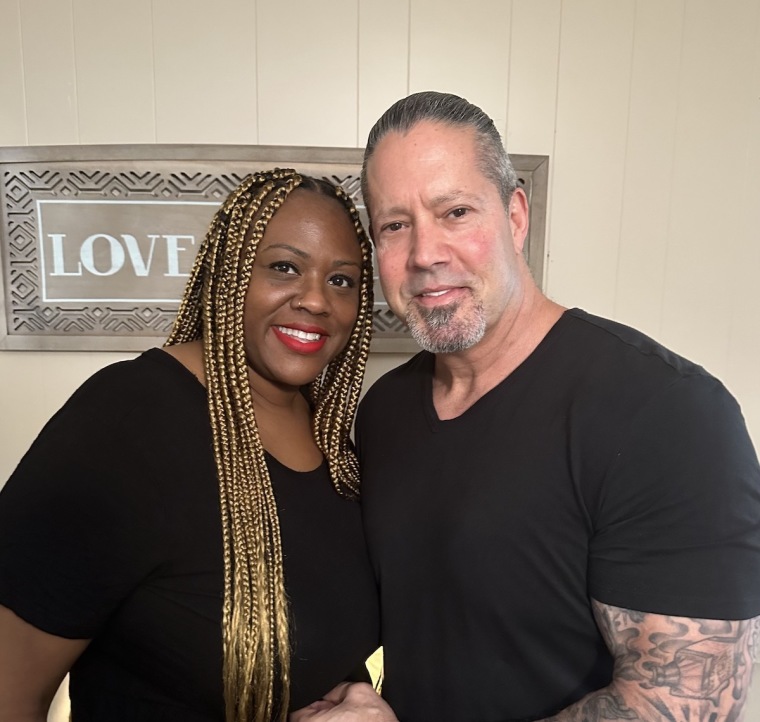 "Now, I am at peace with God. Now, I look at this life and the world differently because there are so many people that are lost. So many people are living on feeling good moments, whether it's cars, money, houses, sex, drugs, rock 'n' roll, the internet, social media, followers, likes, fans, whatever it is, and they are wrapped up in that," Kirchen said.  
"I have finally come to the point in my life where I'm saying what Paul said, 'whether I live or die, it's for Christ.' I have a purpose. I'm only here to do what I need to do for God, and I know I'm meant to use my past to help others come to know Christ's love, mercy and forgiveness."  
Mentors pave the way
Kirchen said that once he returned to church, he met Christian men who mentored him and became his brothers in Christ. They reminded him that Jesus doesn't hold his past against Him.
Roger Frye, a Texas pastor involved in ministry for over 40 years, became one of the most prominent people in Kirchen's spiritual journey.
Frye is the president of Pathway to Freedom, a ministry that "helps people discover the process of applying Biblical principles [to their spiritual lives to] walk in increasing levels of freedom and uncover the truth about some of life's painful questions." He also serves on staff at Pathway Church in Farmersville, Texas.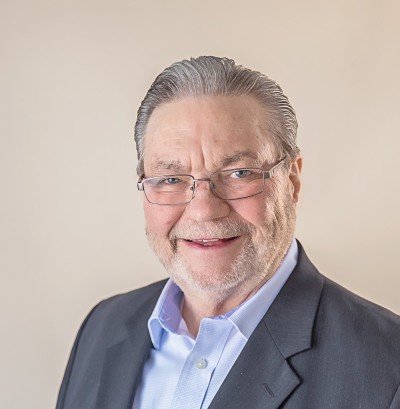 After they met, Frye said he conducted a two-hour deliverance session on Kirchen, which played a role in his turning back to Christ in 2012. Frye also ordained Kirchen to be a minister of the Gospel and of deliverance in 2020. 
"Someone referred Kevin to me for a deliverance session. I meet with people for two-and-a-half hours to deal with basic [spiritual warfare] issues. I interview the person, and they tell me the main issues they're struggling with, and I ask them questions about their life from birth to adulthood," Frye told CP. 
"Ninety percent of strongholds are formed in the first six years of life, and as time goes on, the devil strengthens those strongholds. My goal at Pathway to Freedom is to take away legal grounds that the enemy has. ... The enemy is not the problem. It's the legal grounds. If we take away the legal grounds, the demons have nothing to hang on to." 
Frye said after the deliverance session, he knew Kirchen was a transformed man, explaining that he "could sense that his life was really being radically changed, and he's someone who is trustworthy."
"And so, I felt very comfortable ordaining him. I wouldn't do that for just anybody. I think there's a real call on his life," Frye said.
Transformed by the Word   
In 2015, Kirchen joined a Bible study led by one of his mentors Bobby Teddlie, who said that Kirchen has changed for the better over the years.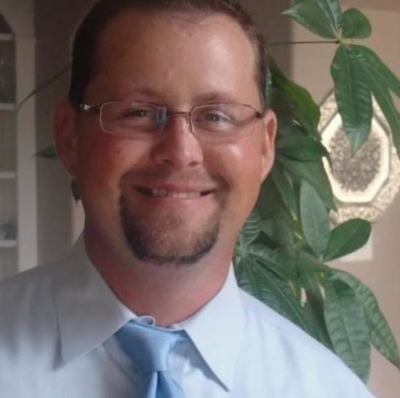 "I have personally seen him mature and grow into an amazing man of God who is always hungry for the truth and someone who is not afraid to speak the truth in love. I've seen him truly blossom and become a truly new man," Teddlie told CP.

Teddlie said he had seen Kevin connect to people at the gym, at work and in public to share the Word of God with them. 

"His past is definitely an asset at times to open the door to glorify Jesus as he does often," Teddlie said.  

"I've seen Kevin impact others in many ways. In one case, someone we knew who professed to be very angry at God and who led an alternative lifestyle saw Kevin minister to her and saw walls come down that seemed impossible. He definitely planted good seed and continues to water and fertilize with the love of Jesus."