Family of Christian teen who died after being refused treatment says they continue to be gagged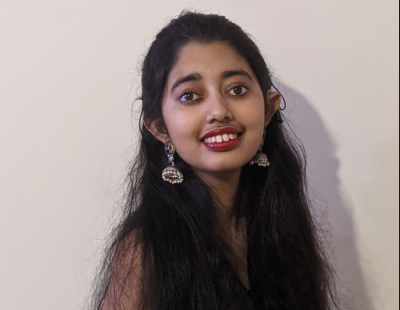 A family struggles with a legal muzzle even after the death of their daughter, whose identity and case details were suppressed for over a year. Court orders have now partially lifted the veil but maintain restrictions.
A judge last week identified the University Hospitals Birmingham NHS Foundation Trust as the healthcare body responsible for the late 19-year-old Sudiksha Thirumalesh's care, the rights group Christian Concern announced.
Justice Robert Peel of the Family Division of the High Court made the ruling but stopped short of naming the hospital and clinicians involved, citing an eight-week "cooling" period, reported the group, whose legal arm, Christian Legal Centre, is supporting the family.
Sudiksha's case involved a rare genetic mitochondrial disease, which left her fighting for her life but fully conscious. Before her death on Sept. 12, she was unable to share her story publicly or raise funds for experimental treatment abroad, thanks to a gag order that shielded the identities of the hospital, NHS Trust and her own family.
The family said Sudiksha had full mental capacity until her death, disputing a judgment from High Court Justice Jennifer Roberts that she didn't have the capacity to make life-or-death decisions after NHS lawyers argued that she was "delusional." 
Two psychiatrists had also given evidence that Sudiksha was mentally capable, contradicting the hospital's claim and Justice Roberts' decision.
Thirumalesh Chellamal Hemachandran, Sudiksha's father, expressed his frustration.
"We have been unfairly gagged by these reporting restrictions for over six months. If not for those restrictions, our daughter might well still be alive," he said in a statement. "We are very disappointed that, even now, the Court has decided to continue to gag us for another eight weeks to keep the identity of the Hospital and the clinicians secret. We cannot even name the people who, in our darkest hour, have made it worse for Sudiksha and the whole family by taking us to court and securing a gagging order against us."
CLC's chief executive Andrea Williams also criticized the ongoing legal restraints.
"Justice is done in the light. Open justice ensures the best outcomes for all," Williams said, emphasizing that there was no evidence to justify fears of harassment or violence against clinicians involved in Sudiksha's care.
The High Court ruling has drawn comparisons to other controversial end-of-life cases like Charlie Gard and Alfie Evans. These involved hospitals seeking court permission to discontinue life-saving treatments, Christian Concern noted. However, unlike those cases, Sudiksha was conscious and had instructed her lawyers to argue for her right to life.
Sudiksha's illness affected her muscles and kidneys but not her mental faculties. She required dialysis and other care but was still able to communicate. Sudiksha had told psychiatrists that she wanted to participate in an experimental treatment in Canada, offering her a chance at survival.
Her family exhausted their savings to fight legal battles against the NHS, Christian Concern reports. Sudiksha had been studying for her A-levels when her health worsened due to a COVID-19 infection last August. She had been in intensive care since then.
Daily Mail published handwritten notes from Sudiksha where she pleaded for her mother and complained about being in pain.
"I want my mum with me all the time," one of the notes reads. "I want her now, pls call," reads another.
"Please listen to me. Everyone is relying on the machine and giving pain killer," another note says, referring to her "tummy hurting." She also asked for her feeding tube to be adjusted.
One note shows Sudiksha having better days.
"I was kind of excited to sit in the chair yesterday and today." she wrote in one note. 
Sudiksha's father told the Daily Mail that when his daughter was alive, she was "so upset about the ruling."
"[W]e feel like we owe it to her to fight her appeal on her behalf. She had spent some 45 minutes talking to the psychiatrists who found that she had capacity yet the judge found the opposite," Hemachandran said. "She signed all her own paperwork. She could speak, and when she grew tired, she could hold the notebook and paper and write her thoughts very well."