Family of 4 found murdered with 3 dogs in home they 'just bought'; police say they were targeted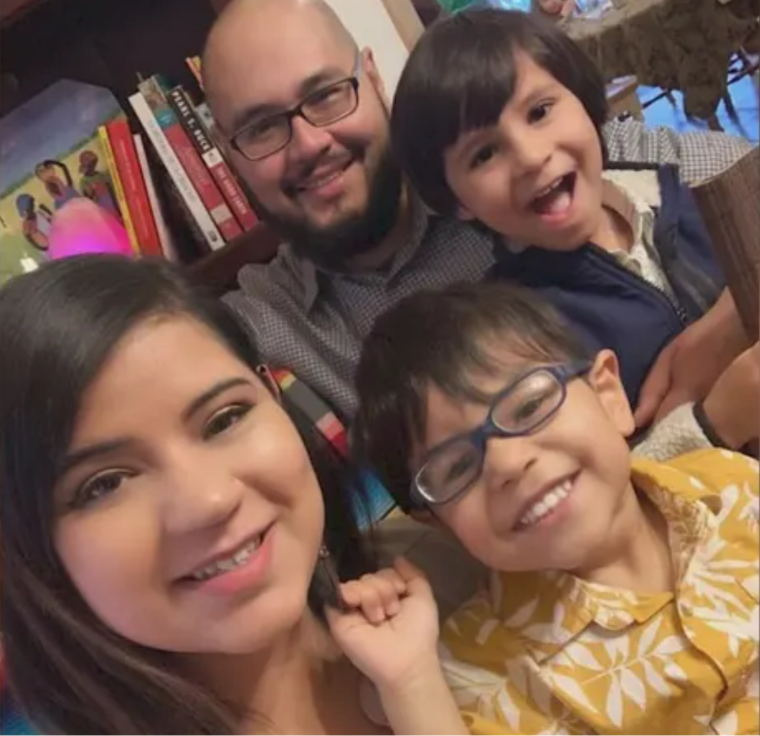 A family of four found gunned down with their three dogs inside their home, which a family member said they had "just bought" in Romeoville, Illinois, was a targeted attack, the Romeoville Police Department said.
"We were able to determine that this was not a random incident," Deputy Chief Chris Burne of the Romeoville Police Department said in a press statement Monday.
Police and family members identified the victims as 38-year-old Alberto Rolon, 32-year-old Zoraida Bartolomei and their sons, Adriel, 10, and Diego, 7.
A release from the police said officers discovered their bodies after they were asked to do a well-being check at the family's home on the 500 block of Concord Avenue on Sunday at approximately 8:43 p.m. local time. 
"A member of the family did not show up for work at 6 a.m. on the morning of Sunday, September 17 and did not respond to phone calls throughout the day, resulting in family members becoming concerned," the release said.
Investigators believe that the murders took place between 9 p.m. Saturday and 5 a.m. on Sunday morning. 
In his remarks Monday, Burne said the Will County Major Crimes Task Force was brought in to assist local investigators with gathering evidence and reviewing video.
"Our detectives and crime scene investigators have spent the last 36 hours collecting a tremendous amount of physical evidence," he said. "The members of the community have been very helpful in providing us with information and evidence. We continue to seek their assistance in providing anything including Ring doorbell footage they may think is helpful to this investigation."
As the investigation remains ongoing, police said they would not release any additional information about the case but urged anyone with information about the murders to contact the Romeoville Police Department at 815-886-7219.
Romeoville Mayor John D. Novak said, "Our entire community is grieving with the family over this tragic incident."
"It is always heartbreaking whenever there is a loss of life. But when children are involved, it's much more painful. I've directed our social services staff to make themselves available to our community to help begin the healing process," he said. "It is important that we conduct a thorough investigation. And we have committed our full resources to that task. The victims deserve that."
In a message to the Valley View School District on Monday, Superintendent Rachel Kinder confirmed that the two brothers attended R.C. Hill Elementary School and had "tragically lost their lives in a senseless act of gun violence."
A GoFundMe campaign created by family member Bryana Bartolomei to help raise funds to bury the victims had exceeded $30,000 on Wednesday in just two days.
Bryana Bartolomei described the family as "hardworking people" whose murders had "shattered" the lives of others.
"Zoraida Bartolomei, Alberto Rolon, their kids Adriel & Diego (ages 10 & 7) were involved in a horrific crime that took their lives and shattered countless others," she wrote.
"These were hardworking people that had just bought their first home. Their kids were the sweetest, most innocent angels who could hug your worries away," she added. "In just a few hours their lives, their family's lives completely changed. The world is going to be a much dimmer place without them."