Florida training librarians to keep schools free of sexually explicit, CRT material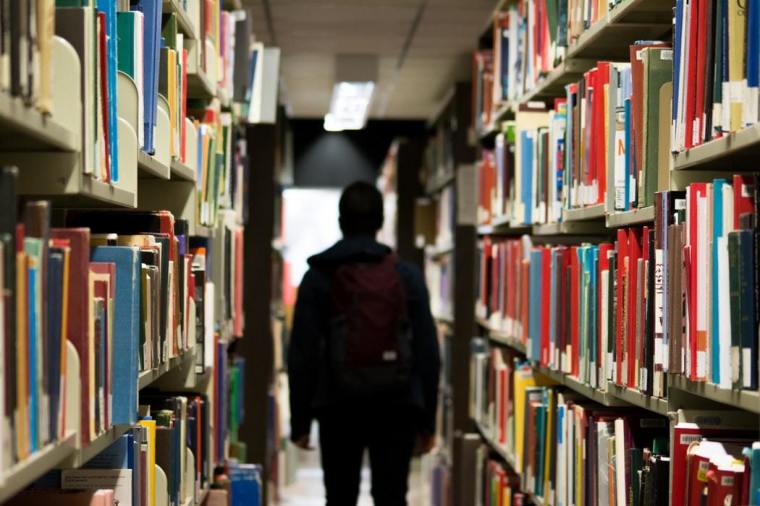 The Florida Department of Education has implemented a new rule requiring school librarians and teachers with classroom libraries to undergo training to ensure their libraries remain free of sexually explicit material and books promoting narratives on race the state finds troubling. 
The Florida State Board of Education approved a new rule Wednesday requiring school districts to ensure that "all school librarians and media specialists employed by the district have completed the online training entitled Library Media Training."
The training is implemented as part of an annual submission to the department outlining instructional materials used in the schools. Superintendents of school districts must annually sign off on forms asserting that the material used in their districts aligns with state standards. 
An addendum to the forms published by the Florida Department of Education includes the training librarians must go through as mandated by Florida state law. Superintendents must certify that all school librarians have undergone the training by July 1, 2023, and an again on an annual basis in subsequent years.
The training informs school officials that "all materials in a school library or included on a reading list" must be "free of pornography and material prohibited under" state law, "suited to student needs and their ability to comprehend the material presented" and "appropriate for the grade level and age group for which the materials are used and made available."
The training uses the Merriam-Webster Dictionary's definition to define pornography as "the depiction of erotic behavior (as in pictures or writing) intended to cause sexual excitement."
The instructions prohibit school officials from distributing to minors on school property "any picture … or visual representation of a person or a portion of a human body which depicts nudity or sexual conduct, sexual excitement, sexual battery, bestiality, or sadomasochistic abuse and which is harmful to minors." The ban also applies to material "that contains …explicit and detailed verbal descriptions or narrative accounts of sexual excitement, or sexual conduct and that is harmful to minors."
The training directs school districts to comply with the requirements of the Parents' Bill of Rights, signed into law in 2021, which requires school districts to give parents access to any material or book in a school library upon request.
The legislation also requires elementary schools to publish a list of all material in the school's library media center and in individual classroom libraries.
The training also includes guidance for the selection of instructional materials.
The Florida Department of Education has mandated that instructional materials "be accurate, objective, balanced, noninflammatory and current" and "not contain any matter reflecting unfairly upon persons because of their race, color, creed, national origin, ancestry, sex, religion, disability, socioeconomic status or occupation."
Instructional materials must not contradict principles declaring that "(a) no person is inherently racist, sexist, or oppressive, whether consciously or unconsciously, solely by virtue of his race or sex, (b) no race is inherently superior to another race, [and] (c) no person should be discriminated against or receive adverse treatment based solely or partly on the basis of race, color, national origin, religion, disability, or sex."
The state defends the idea of meritocracy as "not racist but fundamental to the right to pursue happiness and be rewarded for industry" and asserts that an individual's race or sex does not make them responsible for "actions committed in the past by members of the same race or sex."
Similarly, the training insists that individuals should not "be instructed that he or she must feel guilt, anguish, or other forms of psychological distress for actions, in which he or she played no part, committed in the past by other members of the same race or sex."
The training comes as concerns about the alleged presence of critical race theory and sexually explicit material in some public schools have led to outrage among parents across the country.
Encyclopedia Brittanica defines critical race theory as an "intellectual and social movement and loosely organized framework of legal analysis based on the premise that race is not a natural, biologically grounded feature of physically distinct subgroups of human beings but a socially constructed (culturally invented) category that is used to oppress and exploit people of color."  
Outraged parents and community members descended on school board meetings to express their displeasure with the material their children were exposed to as advocacy organizations like the 1776 Project PAC popped up as part of an effort to change the makeup of school boards that have a say in the school curriculum.
Florida has emerged as ground zero of the education debate, with the 1776 Project PAC seeing several of its endorsed school board candidates emerge victorious in their races.
Last year, Florida passed a measure preventing school officials from discussing topics related to sexual orientation and gender identity with students in kindergarten through third grade. The bill requires school districts to inform parents if their children identify as a member of the opposite sex while at school.