Fmr. Archbishop of York told to step back from ministry over handling of abuse allegations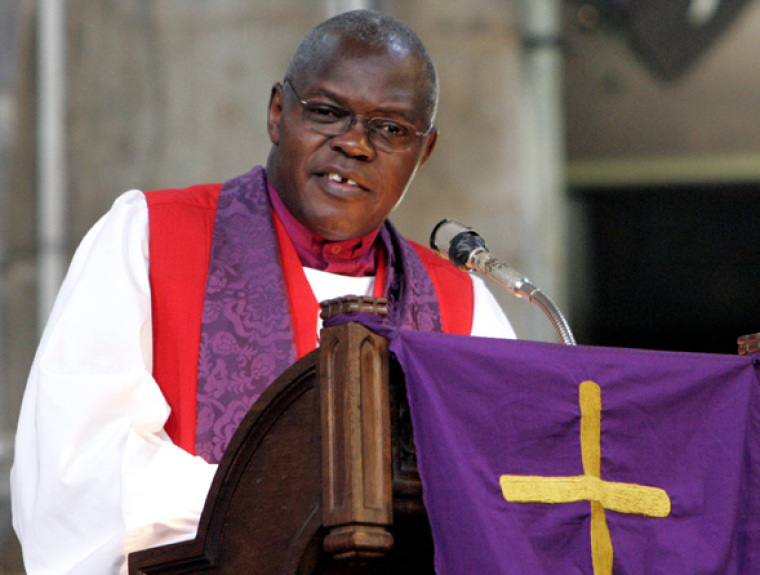 The former Archbishop of York has been ordered to step back from active ministry over his response to a review into the Church of England's handling of abuse allegations.
The review into abuse by the late Rev. Trevor Devamanikkam concluded that Lord Sentamu failed to take appropriate action after he was copied into a letter from the victim detailing the abuse.
Lord Sentamu told the review that he believed he did not have the authority to deal with the allegations because they related to a different diocese and that responsibility for responding fell to the Bishop of Sheffield.
Independent reviewer, Jane Humphreys, disagreed and wrote in her report that the former archbishop should have done more to ensure that the allegations were being dealt with.
"The Independent Reviewer's professional opinion, however, is that no Church law excuses the responsibility of individuals not to act on matters of a safeguarding nature," she said.
"The survivor had sent a copy of a letter to the archbishop of York where he was clearly saying he had already disclosed twice to the bishop of Sheffield his non-recent abuse and the bishop had not acted on this.
"The Independent Reviewer cannot see how the Archbishop of York could have believed the Bishop of Sheffield would act on the survivor's disclosures of abuse, given he had not previously."
She added that Lord Sentamu "should have sought advice from his diocesan safeguarding adviser at the time as to how to proceed with the letter sent from the survivor."
She added that the survivor's claim that his disclosure had not been acted upon by Lord Sentamu "is substantiated."
In his response to the review, Lord Sentamu rejected the findings, saying that they were "due to a fundamental misunderstanding on [the reviewer's] part of the jurisdictional, pastoral and legal responsibilities of Diocesan Bishops and Archbishops in the Church of England."
"I am saddened that a report that rightly seeks to review the workings of the church in order to learn lessons has demonstrated a lack of necessary understanding regarding the operation of dispersed authority in the Church of England," he said.
In light of Lord Sentamu's response, the bishop of Newcastle, Helen-Ann Hartley, has ordered him "to step back from active ministry until both the findings and his response can be explored further."
Lord Sentamu is honorary assistant bishop in the Diocese of Newcastle.
A statement from the diocese said that the current Archbishop of York, Stephen Cottrell, is "fully supportive of this decision."
"The Diocese of Newcastle remains committed to the highest standards of safeguarding which seeks always to place victims and survivors at the heart of this vital work," the statement said.
Originally published by Christian Today