House Republicans block Biden from using AIDS relief program to promote abortion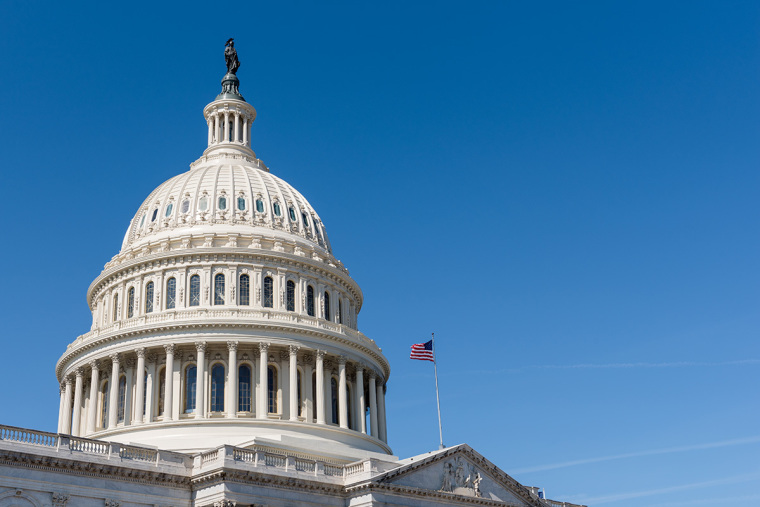 Pro-life groups are praising the U.S. House of Representatives for ensuring that a program designed to provide AIDS relief overseas is not used to send taxpayer dollars to organizations that promote abortion. 
The House passed the Department of State, Foreign Operations, and Related Programs Appropriations Act for fiscal year 2024 in a 216-212 vote Thursday. The vote came down mostly along party lines, with all but two Republicans present at the time of the vote supporting the legislation and all Democrats opposing it.
The Republicans who broke with their party to vote against the amendment are Reps. Brian Fitzpatrick, R-Pa., and Marjorie Taylor Greene, R-Ga. 
The nearly 300-page spending package extends the PEPFAR Extension Act of 2018 for another year. PEPFAR is an acronym for the President's Emergency Plan for Aids Relief and was first launched by President George W. Bush in 2003. 
"Regrettably, PEPFAR has been reimagined–hijacked by the Biden administration to empower pro-abortion international non-governmental organizations, deviating from its life-affirming work," Rep. Chris Smith, R-N.J., said in a statement Friday.
"Thankfully, the House has voted to reject Biden's new PEPFAR abortion promotion strategy and increase spending for its life-saving programs while ensuring key pro-life protections," Smith added.
The co-chair of the Congressional Pro-Life Caucus expressed gratitude to House Appropriations Committee Chairman Rep. Mario Diaz-Balart, R-Fla., and the committee as a whole for "insisting that the noble purpose of PEPFAR not be compromised or undercut by integrating and merging other agendas."
Smith elaborated on the pro-life provisions of the spending bill in a speech on the House floor Thursday, noting that it reinstated the Mexico City Policy, which "ensured that PEPFAR's over $6 billion a year in taxpayer grant money wasn't subsidizing foreign [non-governmental organizations] that perform or promote abortion."
Smith pointed to a document published by the Biden administration in September 2022 titled "Reimagining PEPFAR's Strategic Direction: Fulfilling America's Promise to End the HIV/AIDS Pandemic by 2030" as a particular cause for concern.
He condemned what he called a "sweeping new radical policy" for integrating "sexual reproductive health and rights and, of course, that means abortion, with HIV/AIDS work."
The document signals an intention to "leverage the very best of American ingenuity, including the scientific community, academic institutions, the diaspora, and faith- and community-based organizations and strengthen coordination between PEPFAR and other U.S. government global health and development programs, including for tuberculosis, malaria, sexual and reproductive health and rights, gender equality, LGBTQI+, and human rights."
It also states that "PEPFAR will integrate HIV programming into strengthened public health systems to manage tuberculosis, high burden non-communicable diseases, sexual reproductive health, rights and services, as well as other local health priorities ... to protect HIV/AIDS gains and strengthen health and economic outcomes."
In an op-ed, former U.S. House Speaker Newt Gingrich, a Republican, warned that the Biden administration's proposed changes to PEPFAR would have the effect of promoting "abortion on demand in the developing world." 
Smith read aloud from a letter written by 131 African religious leaders and elected officials outlining their suspicions that a future reauthorization of PEPFAR was "supporting so-called family planning and reproductive health principles and practices, including abortion, that violate our core beliefs concerning life, family, and religion." They pleaded with Congress to ensure that "PEPFAR remain true to its original mission and respect our norms, traditions, and values."
Susan B. Anthony Pro-Life America President Marjorie Dannenfelser praised the House for its efforts to preserve the original intention of PEPFAR and prevent taxpayer dollars from funding pro-abortion organizations.
"We applaud the House for protecting the core mission against the Biden Administration's attempts to use an AIDS relief program to jam their agenda to fund abortion providing groups to carry out 'reproductive health, rights and services,'" she said in a statement.
"The Biden Administration has made it clear they will stop at nothing to force their radical abortion agenda into every facet of federal government, including a popular bipartisan program that combats AIDS around the world," she lamented. "They're choosing to fund abortion groups like the International Planned Parenthood Federation, an organization notorious for going against PEPFAR's mission of saving lives." 
Dannenfelser cited the inclusion of funding to the International Planned Parenthood Federation as the reason for her organization's opposition to the five-year PEPFAR reauthorization effort introduced by Sen. Robert Menendez, N.J. She thanked the House for acknowledging "the importance of protecting the integrity of the program" and shared her hope that "the Senate does the same."
Susan B. Anthony Pro-Life America was one of a dozen pro-life and conservative organizations that wrote a letter to House Speaker Kevin McCarthy, R-Calif., and Senate Majority Leader Mitch McConnell, R-Ky., last week urging them to "implement life-protecting policies in the form of permanent legislative provisions that will ensure that NGOs that perform, promote or support abortion are not eligible for PEPFAR funds" in any reauthorization of the PEPFAR program. 
The 300-page bill that reauthorizes PEPFAR and advances pro-life protections must secure the approval of the Democrat-controlled U.S. Senate and receive a signature from President Joe Biden before it can become law.