Indeed offering $10K to trans employees seeking to move to states that allow sex-changes for kids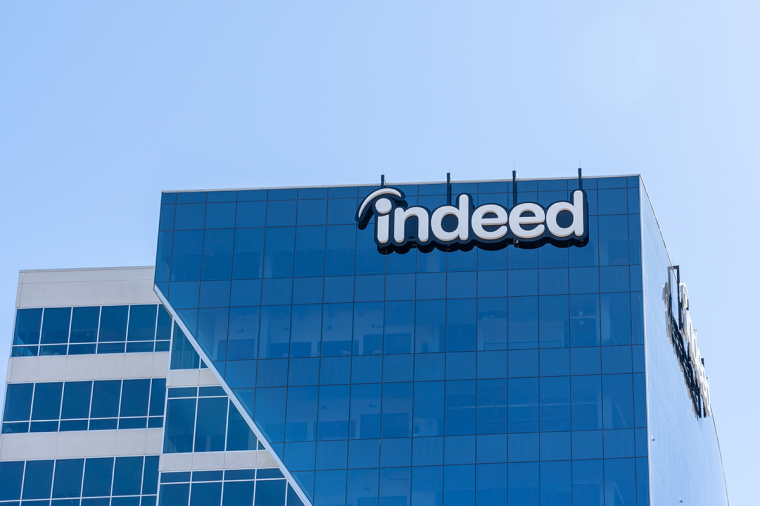 The online job search company Indeed is providing a $10,000 benefit to U.S.-based trans-identified employees and their families seeking to move to a state that allows the prescribing of puberty blockers, opposite-sex hormones and body mutilating sex-change surgeries to youth suffering from gender confusion. 
The company confirmed the initiative to Axios last week, saying it went into effect in July.
Employees approved for the benefit will receive a $10,000 flat-rate sum to cover relocation expenses, Indeed said.
"Our transgender, non-binary and gender non-conforming colleagues are integral to our business and culture," Misty Gaither, the company's vice president of diversity, equity, inclusion and belonging, was quoted as saying. "We also believe that everyone has the right to make the healthcare decisions that they feel are right for themselves and their families."
Blaze Media reported that the benefit also covers any tax liability generated by the payment. It said 30-year-old Sam Burger, a content creator at Indeed, used the benefit to move from Austin, Texas, to Denver, Colorado. The move cost Burger roughly $5,000, making the $10,000 benefit substantial.
Intuit said its relocation benefit aligns with the World Professional Association for Transgender health standards. 
The relocation benefit does not appear to apply to employees who do not identify as trans or claim that a family member identifies as non-binary, trans, gender fluid, etc. 
Gaither noted in the company's 2023 DEI report that the company is "focused on making progress towards our goal to increase representation of women and underrepresented genders (URG) to 50% at all levels of Indeed's global workforce, and increase U.S. workforce representation of underrepresented racial and ethnic minorities (URM) to 30% by 2030."
Other companies, like Netflix and Starbucks, also offer insurance benefits to cover elective procedures for trans-identified employees but do not offer elective cosmetic procedures to men and women who do not identify as trans. 
Several states — including Alabama, Arizona, Arkansas, Florida, Idaho, Iowa, Indiana, Kentucky, Mississippi, Montana, Nebraska, North Dakota, Oklahoma, South Dakota, Tennessee, Texas and Utah — have laws banning painful, body-mutilating sex-change surgeries and the prescribing of opposite-sex hormones to minors suffering from gender dysphoria.
The Texas law came after allegations that Texas Children's Hospital in Houston performed body-disfiguring procedures on children as young as 11, according to documents obtained by City Journal. The hospital announced in 2022 that it would no longer provide puberty-blocking drugs to minors.
In May, Texas Attorney General Ken Paxton announced an investigation into Austin-based Dell Children's Medical Center, where prosecutors alleged that puberty blockers and "gender transitioning" procedures were unlawfully performed on children.