Christian journalist Julie Roys wants megachurch founder James MacDonald to 'stop hurting people'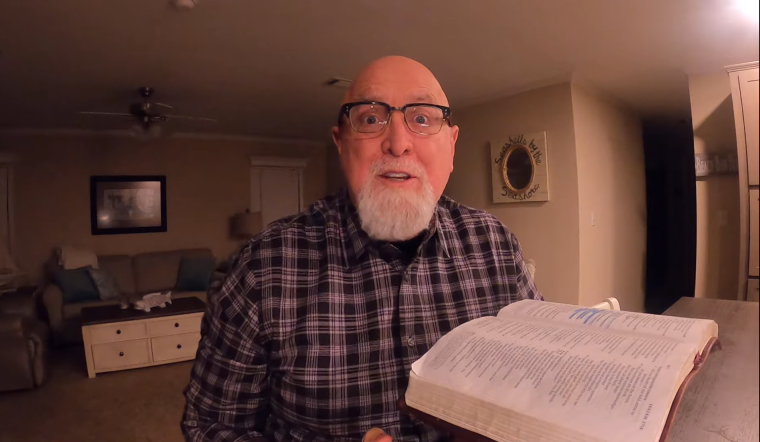 Harvest Bible Chapel founder James MacDonald has hurt a lot of people, says Christian investigative journalist Julie Roys, and she wants him to stop.
As he faces up to seven years in prison for allegedly attacking a 59-year-old woman in a California parking lot and causing her "great bodily harm" in March, Roys prays that MacDonald will finally repent and make amends for the trail of abuse that forced him out of the pulpit four years ago.
"I can't tell you how many people have had to have years of counseling to get over what James MacDonald did," Roys said in a recent interview with The Christian Post.
In a recent felony complaint filed against MacDonald in the Superior Court of California in San Diego, he is charged with assault by means likely to produce great bodily injury and battery with serious bodily injury.
The complaint alleges that on March 22, MacDonald "did unlawfully commit an assault upon Barbara Bass by means of force likely to produce great bodily injury, in violation of PENAL CODE SECTION 245(a)(4)" and also "did willfully and unlawfully use force and violence upon the person of Barbara Bass resulting in the infliction of serious bodily injury on such person, in violation of PENAL CODE SECTION 243(d)."
According to Kraut Law Group, "a serious bodily injury means a serious impairment of one's physical condition. Such injuries may include loss of consciousness, concussion, bone fractures, impairment of an organ or body part or a wound that requires extensive stitches."
A statement from the city of Coronado Police Department said at around 10:15 a.m. on March 22, MacDonald, 62, was attempting to parallel park his truck in the 900 block of Orange Avenue "when he struck the vehicle parked in front of him which was occupied by a 59-year-old woman" later identified as Bass.
When Bass got out of her car to talk with MacDonald, things escalated quickly, police said.
"As the woman got out of her car to talk to the man, he jumped out of his truck and attacked the victim. As he was assaulting the woman, his truck rolled backwards striking the vehicle parked behind him. Witnesses came to the victim's aid and stopped the man from leaving the area," police said.
"Officers arrived on scene, arrested the suspect, and also found a stolen handgun inside his truck. The victim was transported to the hospital with serious injuries. The roadway was closed for approximately 1 ½ hours while officers investigated the incident."
Tanya Sierra, assistant director of communications of the San Diego County District Attorney's Office, told The Christian Post that because the case is still open, she could not discuss the facts or evidence of the case.
"I can say that he was arraigned on the charges on March 29 and pleaded not guilty. His next court dates are June 14 for a readiness hearing and July 6 for a preliminary hearing. If convicted of all charges he faces seven years in prison," she said in a statement to CP.
Bass could not be reached for comment and both MacDonald and current Harvest Bible Chapel leaders did not respond to requests for comment from CP for this story.
MacDonald was ousted in 2019 as senior pastor of the multi-campus greater Chicago church and accused of being a gun-toting bully who once sought to hire a hitman to commit murder.
He would later claim that he had repented of his sins and apologized to the people he hurt. In a recent extended interview with CP, Roys explains why she's not convinced the megachurch founder, whose actions led her to invest in a home security system as she investigated his abuse, has truly repented.
The following is an edited transcript of CP's interview with Roys. 
CP: Were you surprised that James MacDonald would physically attack a woman in public?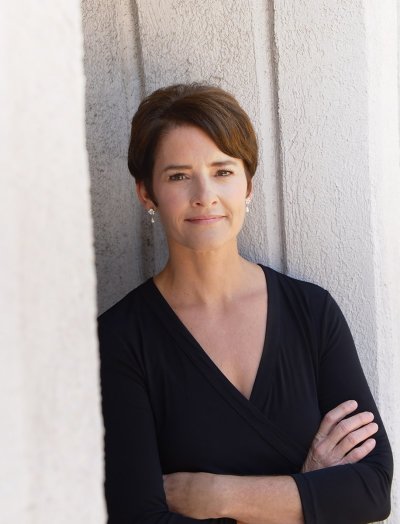 JR: Yes and no. It's shocking that any grown man would allegedly attack a woman in broad daylight on a busy street in Coronado. That's shocking in and of itself. But I will say from the moment that I started reporting on Harvest, before I'd even published, just when I was in the investigation stage, I had numerous people close to James MacDonald, or at least at one time, who had been close to James MacDonald, either elders or staff, who warned me. They said, "Julie, watch your back. He is violent and he's dangerous."
And that was a consistent theme. And even if you look at my very first article about Harvest, one of the stories in there that's most shocking is how James MacDonald reportedly saw a picture of a former Harvest pastor who had fallen out of favor, and [he] became enraged and picked up a butter knife and in front of leaders of Harvest, stabbed this picture numerous times with a butter knife to make a point. I don't know. That's shocking in and of itself.
There was another story that he had made a target and had put up pictures of elders' wives on this target. He had also put members of his family and different people on this target. But the highest point amount was assigned to elders' wives that he didn't like.
And supposedly, he and Kathy MacDonald used this target for shooting practice with these pellet guns. And one of the elders' wives happened to walk into the garage of the pastors' retreat house at Camp Harvest where this target was put up and saw it. [She] saw her picture shot through. 
You can imagine how jarring that would be to her. Was I surprised? Yes. But also, not surprised, because this is the nature of James MacDonald, according to practically everyone I've talked to who's been close to him at one time.
CP: So, would it be correct to say you were surprised that what you had known was happening in private was now out in public?
JR: Well, some of these things, that butter knife incident wasn't even in private. That was in front of his top leaders. Let's also not forget that there are two sources who came to me and said that James MacDonald spoke to them about hiring someone to murder somebody. So, I guess I'm surprised that it became so brazen. And this is the very first time that we know of that he's reportedly physically assaulted somebody in public.
CP: It seems like he lost control in that moment?
JR: Yeah. And I think that's been the concern of a lot of people who have been watching this over time — is that he is becoming increasingly unhinged and that there are some deep profound problems.
CP: James MacDonald previously said he repented after his firing and sought to make a comeback. In your opinion, would you say he repented and just fell off the wagon again with this assault case?
JR: No, I would say there's been no fruit of repentance from the beginning. Supposedly, when he announced repentance, he said he had written letters to people apologizing for things he had done. I have yet to speak with one person who's gotten a letter of apology from James MacDonald. Of the dozens of people that I know that he has harmed, none of them have come to me and said they've gotten a letter.
So, I don't know who these letters went to. But they didn't go to some of the key people like Dave Corning, who was for 20 years, chairman of the elder board at Harvest Bible Chapel, and when he left, was horribly gaslit and maligned by James MacDonald.
I could go down the list. There would be so many if James wanted to make things right. I remember Dave telling me about one time — this was when James was still at Harvest — James came to Dave and had what Dave perceived as a faux apology. And Dave said, "Listen, if you want to reconcile with me, I know of about 50 people who are lined up ahead of me. You go make things right with them, and then come back and talk to me."
Of course, James never did that. So, you know, he makes this supposed apology and supposedly writes letters to nobody knows who. And in almost the same breath, he published an entire post on his blog calling me a "gossip slut" and a "gossip whore." … It's just a steady stream of vile comments, hateful comments, nasty behavior, nothing pastoral and anything he says, there's no grace or love. And he refuses to do the hard work of repentance and reconciliation.
CP: Why is it that he still has so many followers? He has a million followers on Facebook, and he's still running a ministry. Would you say he is disqualified from ministry and people shouldn't be following him?
JR: I think he's 100% disqualified. But don't ask me. Ask the former elders at his church at Harvest. They formally disqualified him from public ministry. And that has not been rescinded because there's been no reason to. But why people follow him, that is a mystery to me. It's one of the most maddening aspects of the work that I do. Some of these people — you can expose what they've done and there will be a certain segment of people who don't care, or who have bought what I would say is just spiritually manipulative and abusive language.
You know, you hear so often, 'Well, David sinned and he was restored.' ... When David sinned with Bathsheba, God judged him. He and Bathsheba lost their firstborn together. David was punished for his sin.
And he also was a king. He wasn't a pastor. In fact, he wasn't allowed to build the temple, because he was a man of war. So it's really not even a valid comparison. It's the Old Testament, as opposed to the New Testament. We're talking about the qualifications of an elder.
And that's the other thing. It's one thing to be restored to the Church and restored to fellowship, [for] which repentance is required. And in this case, we have not seen any fruits of repentance in James. But he could be restored to the Church. … Yet, being restored to ministry is a privilege. Ministry is a privilege, and it's given to very few people. 1 Timothy and Titus, they give the qualifications of a pastor, of an elder, and one of them is that you're supposed to be above reproach.
After you do certain things, how are you above reproach again? And honestly, to have these kinds of positions requires trust. And trust, once betrayed, requires a good deal of time to restore. I would say, in the case of James MacDonald, he doesn't have enough years left in his life to restore the trust and to be placed in a position of leadership again. He has so fully betrayed trust in his behavior over decades.
I remember talking to elders who said he has been given grace upon grace upon grace. They tried to get him counseling, and they did get him counseling. When he was at Harvest, he would continually say that he's just intense, he's not angry. [He] clearly has anger issues.
CP: Do you think it's the money that's driving James MacDonald to stay in the ministry? Do think he sincerely cares about the ministry?
JR: Well, Dave Corning, who I've already mentioned, his longtime chairman of the elder board, once said to me, "Julie, James MacDonald doesn't do anything for free." So everything had to be paid for when he was at Harvest. And I remember what a huge Harvest donor said to me once: "Julie, James MacDonald lives like a czar, like a Russian czar, he burns through money faster than I do."
Do I think he needs money, even though he got what, a $2 million settlement from Harvest in that arbitration? Yeah, I do. I would not be surprised if he needs money because of the way that he's used to spending it.
CP: Why isn't James MacDonald being canceled by his followers for allegedly beating up a 59-year-old woman the way secular celebrities like sports stars would?
JR: Well, I think they have, to some extent. We have that pastor in Arizona, Ryan Visconti at Generation Church, where he had platformed James. I know people had reached out to him (Ryan) and said, "What are you doing? Do you realize who this man is and what he's done?" And you know, Ryan thought he knew better than everyone else. And he just kept platforming James MacDonald. Suddenly, without any announcements or anything, he, Visconti, apparently has silently removed the videos of James' sermons. And he also removed the sermon where he basically makes excuses for James MacDonald. He goes into a long apologetic about how James MacDonald was basically the victim.
I don't know how many people are involved in his (MacDonald's) Home Church Network that he tried to launch. I think his social media platform, it's been going down. I think once they sign up to be a follower, people don't even think about it. And so, they don't unfollow somebody. So it's hard to lose your followers in a way on social media. But his actual following on Twitter — those retweeting or liking his posts — it's pretty scant. There's a larger following on Facebook, and it looks like somebody's managing his Facebook account. The crazy side of things, James MacDonald comes out more on Twitter than it does on Facebook accounts. So Facebook is more a curated image of James.
CP: Do you see this as a lack of discernment from his followers?
JR: 100%. It's clearly a lack of discernment. And clearly, it's epidemic, because it's not just James MacDonald. It's with a lot [of Christian leaders]. 
With James MacDonald, it's condescension, it's pride ... all sins, what does it come from? Pride and the lust of the flesh, right? Those two things. And yet, with Evangelicals, if there is a sexual scandal, it's immediate, you're gone, you're out, right? But if you're just prideful and a nasty human being who intimidates and bullies others, 'oh, no, that's OK. That's not disqualifying.' I think that shows that Christians have somehow lost what matters to God. Because pride is a really big deal.
I remember when I was reporting on James MacDonald, a number of sources said to me, "Oh, I wish there was just a sexual scandal," because then people would get it. People would get how horrific it is. I can't tell you how many people have had to have years of counseling to get over what James MacDonald did.
CP: He came after you with a lawsuit once. Did he apologize?
JR: So, one thing about that lawsuit. It wasn't just me. He also sued the authors of The Elephant's Debt, which was this blog, launched, I think, in 2012, which exposed how Harvest was over $70 million in debt and nobody knew about it. When The Elephant's Debt first launched, I think they lost about 3,000 members. So it had an impact. But he got out of that scandal, eventually, and seemed to get beyond it. But he sued, not just me, but the authors of The Elephant's Debt and their wives, just for good measure. … But he never apologized.
And I remember saying to my lawyer, "You know, all I really want is an apology." And my lawyer said, "Julie, money is an apology." But no, he's never apologized to me. He's gone on to call me a gossip slut and a gossip whore. The other one is #Juliar. It's so sophomoric and it only reflects on him, but he seems to think that that's really a great way to attack your opponent.
CP: How has reporting on James MacDonald affected you?
JR: Well, first, I should say, I had no personal relationship with James MacDonald at the point that I began my investigation on him. And I remember listening to the many stories of people who have been so profoundly harmed by him. And, just thinking to myself, "Wow, I'm glad that I'm not one of them. And I haven't been harmed in this way."
There was nothing personal about it, about my investigation of him and Harvest. In fact, I kind of came into it dragging my feet because I'd just come off of blowing the whistle on Moody and being beat up really bad, publicly over that.
I really didn't want to do another investigation, especially on a popular megachurch pastor like James MacDonald. … But people begged me to do it.
Literally, they were like, "Just listen to my story." I listened to story after story after story. And then you just get this sense of what is my responsibility before God to steward this story now that I've been told? And so, it really was out of a sense of responsibility. And really, I did sense that this was a move of God. I don't know that I've ever been involved in something that was so spirit-led as that investigation was and the people that I got to work with.
I've said this before: I expose the worst of the worst, and I get to work with the best of the best. And these were godly people who, at great risk to themselves and their ministries, came forward and spoke to me on the record for the first time. And they were very courageous. We got together even before I published anything. We got together at least twice, just to pray that God would expose truth and justice. And that God would use this to purify His Church. And there were easily over two dozen people gathered to pray over this investigation and over what I was going to publish. So it was very much a move of God. There was no doubt in my mind about that.
I remember when I got the hot mic recording, the first time I heard that. I remember somebody saying to me, "Oh, this is really toxic stuff." Like he was afraid of how I would feel because James MacDonald jokes about me.
You think the funniest thing is joking about me riding around on a tricycle with a midget on my back? He thought that was so funny. ... To me, it was laughable that he would be saying these things and thinking it reflects on me because that reflected on him.
Him joking about planting child porn on [former CT editor Harold Smith's computer], and me having an affair with a CT editor, I mean just vile lies. 
It showed the kind of person he was. So I mean, I really don't feel, even now, I don't feel anything towards James MacDonald. It's never been personal for me, even though I was personally sued. I just see him acting the way that a lot of people when they're exposed behave and they lash out. I'm pretty used to it.
That sort of thing really doesn't bother me. And the fact that in the end, he ended up paying for the lawsuit against me, or actually Harvest did. 
I would just hope, and it really is my hope, that he will come to a place of repentance. Clearly, he has deep problems. But unless he repents before God, I really do see him as a Saul who is completely destructing because he cannot come to the point of confessing before God his sin and receiving forgiveness and truly repenting and going in the opposite direction. Which, for James MacDonald, would be admitting that he has completely disqualified himself from pastoring.
Go live a quiet life and try to make amends with people. That will be my prayer for James because he is not going to have emotional or mental health until he does that, and until he makes his peace with God, and he makes his peace with the people that he's harmed. And that would be just unbelievably difficult for him to do, for anybody to do, who had done the things that he's done.
But that is the only path of restoration that we're given in Scripture. [It's] through humility, confession and repentance. I know for James, it would be like dipping seven times in the Jordan River. It would be humiliating to admit that he brought this all on himself, and he has been the one who has been in the wrong. And all of this is because of the evil that he has done to others and the way that he has sinned, against God and against them. And that would just be my prayer for him.
It's clear to me that God wishes for him to repent, and God wishes for all of us to repent. I really don't have any ill will towards him. I do want him to stop. I want him to stop preying on other human beings. 
I would like him to stop hurting people. But to me, it's not personal. However, I do have a security system on my home now. And I got it because of James MacDonald.