'Bud Light of baseball'? LA Dodgers re-invite blasphemous drag group for pride night
'Sisters of Perpetual Indulgence' hold annual Easter event mocking crucifixion of Christ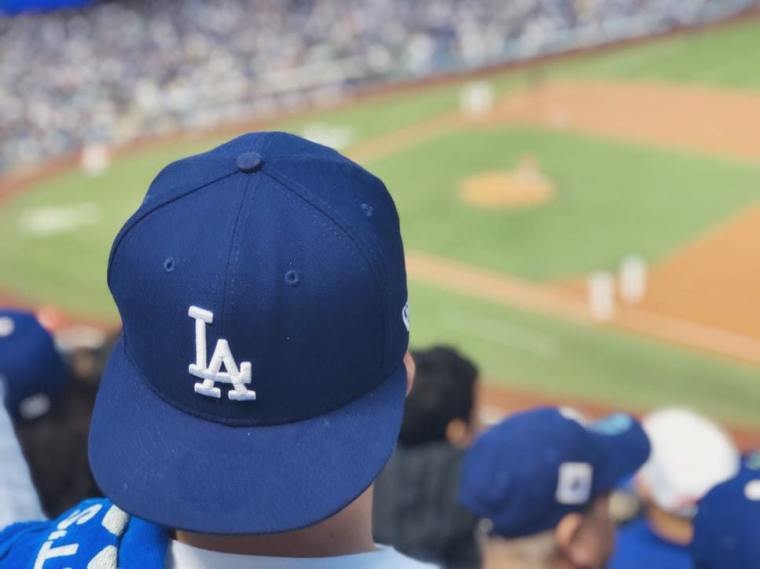 The Los Angeles Dodgers will move ahead with plans to honor a blasphemous drag troupe to perform at the team's pride event next month after initially removing them from the event in response to backlash from conservative and Catholic groups.
It all started after the Dodgers announced their plans last month to give a Community Hero Award to the Los Angeles Sisters of Perpetual Indulgence (SPI), an organization that holds annual Easter events mocking the crucifixion of Christ, as part of the team's annual pride event in June.
In a May 4 statement, the MLB said it would recognize the group's LA chapter during a June 16 home game against the San Francisco Giants "for their countless hours of community service, ministry, and outreach to those on the edges, in addition to promoting human rights and respect for diversity and spiritual enlightenment."
The team's LGBT-themed Pride Night is sponsored by Blue Shield of California and includes rainbow-colored versions of Dodgers team gear.
But after receiving criticism on social media from conservative groups and lawmakers, like Florida Sen. Marco Rubio, who questioned why the Dodgers were awarding "a group of gay and transgender drag performers that intentionally mocks and degrades Christians," and Bill Donahue, president of the Catholic League, who called SPI an "obscene anti-Catholic group," the team reversed course.
In a now-deleted May 17 tweet, the Dodgers announced that SPI — whose stated motto on its website is "Go forth and sin some more!" — would not participate in the event.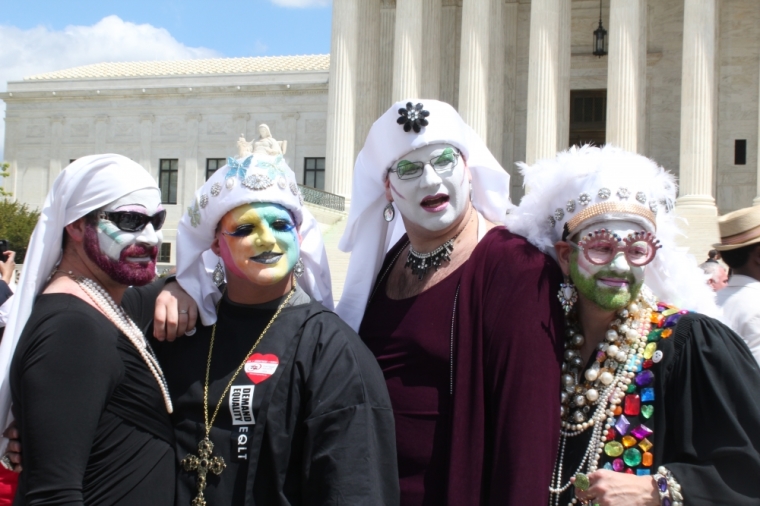 "Given the strong feelings of people who have been offended by the sisters' inclusion in our evening, and in an effort not to distract from the great benefits that we have seen over the years of Pride Night, we are deciding to remove them from this year's group of honorees," the statement read.
Following that announcement, a wave of backlash from LGBT advocacy organizations and media outlets like the LA Times, which blamed the move on complaints from "religious and political extremists" and described SPI as using "satire and drag to call attention to sexual intolerance and raise money for nonprofit organizations that benefit underserved communities."
The Times echoed similar language used by the Los Angeles LGBT Center, which accused the Dodgers of "buckling to pressure from out-of-state, right-wing fundamentalists" and accused abortion opponents of "white supremacy."
"We at the Center know that the religious right — a minority aligned with white supremacy and attacks on reproductive justice — does not speak for all people of faith, including the many people of faith within the [LGBT] community," the LGBT Center said in a statement.
Days later, the Dodgers apologized and re-invited SPI to participate in the pride event.
A team statement said in part: "After much thoughtful feedback from our diverse communities, honest conversations within the Los Angeles Dodgers organization and generous discussions with the Sisters of Perpetual Indulgence, the Los Angeles Dodgers would like to offer our sincerest apologies to the Sisters of Perpetual Indulgence, members of the [LGBT] community and their friends and families."
The drag group later confirmed they had accepted the Dodgers' apology: "This affair has been an opportunity for learning with a silver lining. Our group has been strengthened, protected and uplifted to a position where we may now offer our message of hope and joy to far more people than before. 
"With great love and respect, we thank each person and each organization that have spoken up for us. Thank you, and may your hearts be blessed with pure joy."
Following the team's reversal, the Catholic League called on LA's roughly 4 million Catholics to boycott the Dodgers pride event.
"Our next step is to persuade Catholics in the Los Angeles area not to attend Pride Night on June 16. By boycotting this event, we can send a message to the Dodgers, and to Major League Baseball, that anti-Catholic bigotry is unacceptable," the group said Tuesday.
Conservative group CatholicVote called the Dodgers the "Bud Light" of baseball, in reference to the beer brand's recent sales slump following a boycott over its use of a trans-identified spokesperson.  
Since the campaign, Anheuser-Busch, which owns Bud Light, has lost $5 billion in value as a result of paying TikTok trans influencer Dylan Mulvaney to promote the brand.
MLB and Anheuser-Busch renewed a deal in March 2022 to make Budweiser the league's co-exclusive beer sponsor, but terms of the deal were not publicly disclosed.
Last year, the San Francisco-based SPI marked the Easter holiday with the return of its "Hunky Jesus" and "Foxy Mary" costume contest in San Francisco following a two-year hiatus.
The self-described "order of queer nuns" kicked off its 43rd Easter Celebration at Mission Dolores Park with an egg hunt for children on Sunday, followed by a variety show featuring men in drag and performances from several local acts.
Video posted to social media showed families with small children were also at the event taking part in an egg hunt and posing for photos with the Easter bunny, who was seen escorted by two men in makeup and drag.  
The event also featured live entertainment hosted by local gay icon "Peaches Christ" by acts such as "Nicki Jizz" and the cast of "Reparations: An All-Black Drag Show."