Late-term abortion doctor's shocking admissions, claims about Christianity, nightmares and more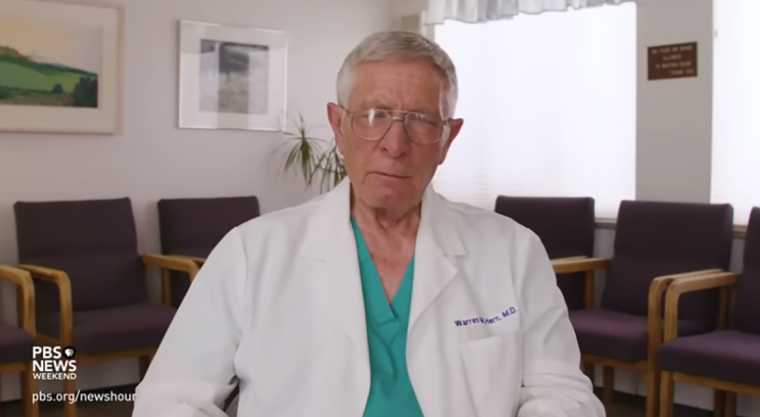 Warren Hern is an 84-year-old Colorado abortion doctor who is "one of the few abortionists in the country willing to commit abortions at a time in pregnancy when a child is considered viable."
Christian Post reporter Samantha Kamman joins the show to share details from Hern's shocking recent interview with The Atlantic. Hern shared why he performs late-term abortions, how he once experienced nightmares, and why he agrees to do such procedures.
"Hern was very clear throughout the interview ... that a baby is considered a fetus until it is born," Kamman explained. "And that viability isn't determined by how old the unborn child is but by a woman's willingness to carry the baby."
Hear what Hern had to say when asked whether he would perform an abortion on a woman 30 weeks pregnant with no health complications.
Listen to Kamman share the shocking details from the interview.
"The Inside Story" takes you behind the headlines of the biggest faith, culture, and political headlines of the week. In 15 minutes or less, Christian Post staff writers and editors will help you navigate and understand what's driving each story, the issues at play — and why it all matters.
Listen to more Christian podcasts today on the Edifi app — and be sure to subscribe to The Inside Story on your favorite platforms: