Liberty U says preliminary DOE report citing alleged rape by past president has 'significant errors'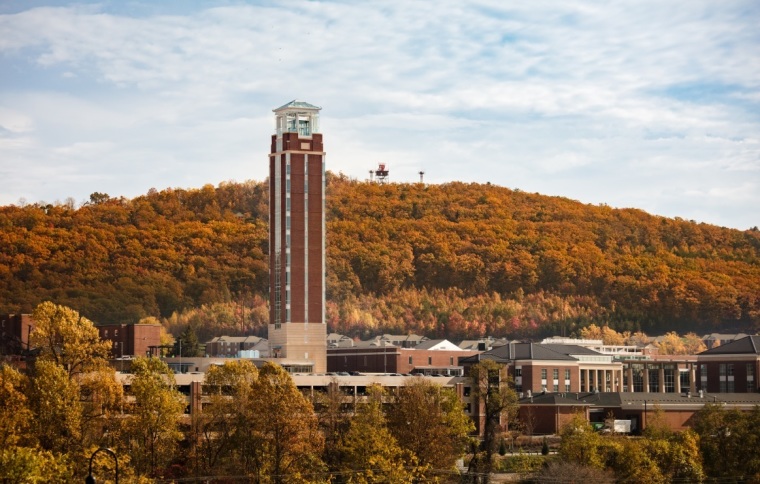 Liberty University officials insisted Tuesday that the findings of a leaked preliminary report from the U.S. Department of Education citing a raft of violations of the Clery Act, including an accusation of rape against a former president and the destroying of evidence, contains "significant errors, misstatements, and unsupported conclusions."
In its preliminary review of Liberty University's compliance with the Clery Act between 2016 and 2022, copies of which were obtained by both USA Today and The Washington Post, government officials reported that Liberty University destroyed evidence after the inquiry began in the spring of 2022. 
DOE officials also allege the Lynchburg, Virginia-based Evangelical institution founded by Jerry Falwell Sr. failed to warn the community about gas leaks, bomb threats and individuals who have been credibly accused of repeated acts of sexual violence.
The Clery Act is a consumer protection law passed in 1990 requiring colleges and universities to report campus crime data, support victims of violence and outline policies enacted to improve campus safety, according to the Clery Center.
According to the preliminary report, federal investigators discovered that "senior officials in HR sought the assistance of IT staff to wipe certain computer hard drives on April 26, 2022, the very week that the review team first visited the campus."
A former dean at Liberty and an IT staffer reportedly told investigators that the move to wipe the computer hard drives happened just hours after the university's executive vice president of human resources discussed "the importance of maintaining records" with investigators.
"It does not appear that any institution-wide record retention program has ever existed at Liberty with respect to its campus security operations, although some individual officers did establish their own guidelines for their operations," the report states, according to USA Today.
"Similarly, the university has been unable to provide the basic documentation to substantiate the accuracy and completeness of the university's campus crime statistics."
A Liberty police officer told investigators about a 2016 incident in which they witnessed "stacks of incident reports laying on tables in an unsecured room." The officer later discovered that the reports were to be "shredded."
Liberty University confirmed in an online statement that it received a copy of the preliminary report in May and responded to the Department of Education on June 30 and again on Sept. 21, "detailing significant errors, misstatements, and unsupported conclusions in the Department's preliminary findings."
"In May 2023, Liberty received a program review report of the Department of Education's preliminary findings," the statement explains. "Liberty submitted an initial response on June 30, 2023, including the results of a comprehensive file review conducted by Healy+, and a supplemental response on September 21, 2023, detailing significant errors, misstatements, and unsupported conclusions in the Department's preliminary findings."
Liberty maintains that the university "regularly communicated with the Department to appropriately address each step of the program review" throughout the entire process. 
"Based on the extensive information and documentation it provided to the Department, Liberty has every expectation that the Department will carefully evaluate the information and documents and correct the errors in the preliminary program review report," the university added. 
When asked what specifically in the Department of Education's report was inaccurate, Liberty University told The Christian Post Wednesday, "at this time, we will not offer any additional comment, but let our official statement speak for itself."
Asked if a copy of the preliminary report and specific disagreements Liberty University has with the findings could be provided, a Department of Education spokesperson told CP that "the U.S. Department of Education does not comment on pending institutional oversight activities, program reviews, or investigations."
The Higher Education Act prohibits the DOE from releasing a Clery Program Review Report until a final determination has been communicated to the institution.
The leaked report comes just over a year after Liberty University reached a settlement with over a dozen women who alleged the school improperly handled credible allegations of sexual assault.
Investigators with the DOE cited several reports of sexual violence that were improperly handled, including a report of an "alleged rape that was committed by a former Liberty president" that failed to make a daily crime log.
While the former president's name was not disclosed, The Washington Post notes that when the report was produced, only two former presidents were alive. They are Jerry Falwell Jr. and John Borek, a current Liberty board member.
While Borek did not respond to requests for comment, Falwell told USA TODAY he was not told about a rape allegation involving a former president while he was at the school. Investigators who questioned him a few months ago did not ask him about it. He told The Post that the allegation "was absolutely not an allegation about me."
Falwell said he recently learned that Liberty's general counsel and other administrators "saw it as their job to keep me from being aware of any reported crimes or accusations of assault" because they reportedly did not want him intervening on behalf of a top student-athlete or prominent family.