MercyMe sets Christian music record with another Billboard chart topper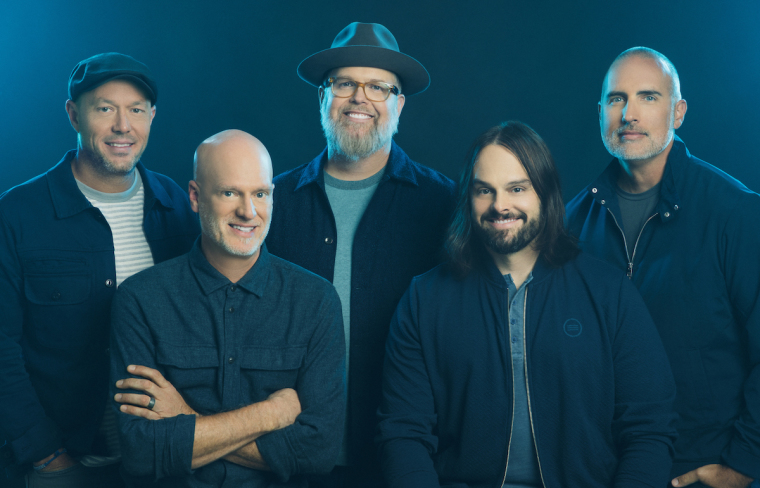 Chart-topping Christian band MercyMe again solidified its place in music history this month, securing yet another No. 1 slot on both Billboard's Christian Airplay and Christian Adult Contemporary Airplay charts.
Their song "To Not Worship You," from the 2022 album Always Only Jesus, rose to No. 1 on the Christian Airplay and Christian AC Airplay charts for the tallies dated Sept. 16. The song spotlights the distractions Christians often face and emphasizes the importance of focusing on God.
According to Billboard, this is MercyMe's 19th No. 1 on Christian Airplay and 20th on Christian AC Airplay, extending the record for most top spots. The band surpassed the Christian pop duo for KING & COUNTRY, which has 13 hits.
"The song follows MercyMe's 'Then Christ Came,' which in February also led both lists," Billboard added.
Established in 1994, MercyMe earned its first Christian Airplay and Christian AC Airplay No. 1 in 2003 when "Word of God Speak" topped the charts for several weeks. 
The band's lineup includes Nathan Cochran, Barry Graul, Bart Millard, Mike Scheuchzer, Robby Shaffer and keyboardist James Phillip Bryson. They are in the midst of the band's "Together Again Tour" with Crowder and Andrew Ripp, with over a dozen locations scheduled for October.
MercyMe will hit the stage in November with Toby Mac and Zach Williams for 12 concert tour stops in Georgia, Indiana, Ohio and South Dakota.
Starting as a duo with Millard and Bryson, MercyMe's journey is marked with milestones, including signing with INO Records in 2001 and releasing their hit song, "I Can Only Imagine." This song resonated deeply with listeners, becoming the first Christian song to achieve double-platinum in digital sales.
The song takes listeners on a journey by encouraging them to ponder what Heaven will be like. The lyrics ask, "Surrounded by your glory/ What will my heart feel?/ Will I dance for You Jesus?/ Or in awe of you be still?"
Over the years, MercyMe has been recognized with multiple Dove Awards, American Music Awards and other significant accolades.
Millard told Billboard in 2021 that the band's success wasn't easy, especially given the personal pain intertwined with his songwriting. Still, he stressed the band remains committed to creating music that honors God and uplifts the Christian community.
"Going to these dark places that you have to go sometimes to write, I just didn't want to go there," he told Billboard. "It had nothing to do with the band or making music. It was that I didn't know how to make music that wasn't connected to something painful, especially when I associated that with the songs that mean the most to me." 
In a previous interview with The Christian Post about the film "I Can Only Imagine," based on Millard's childhood, he discussed his challenging relationship with his father, who later died from cancer, and the redeeming reconciliation he had with both of his parents. 
Millard once described his father as a "monster" because of the physical and verbal abuse he endured as a child. His mother left Millard's father when he was a young boy out of fear for her own life. But Jesus transformed Millard's father, who would later become Millard's biggest hero before his death. 
Despite wrestling with difficult emotions while engaging in the songwriting process, Millard said when he makes the effort to "go to that place … I love the results."
"When I did jump back in, for the first time, it was more about other people's stories than mine," he said.
Nicole Alcindor is a reporter for The Christian Post.