Mike Pompeo says Israel is 'deeply connected' to Christian faith, shares how land deepened his spiritual walk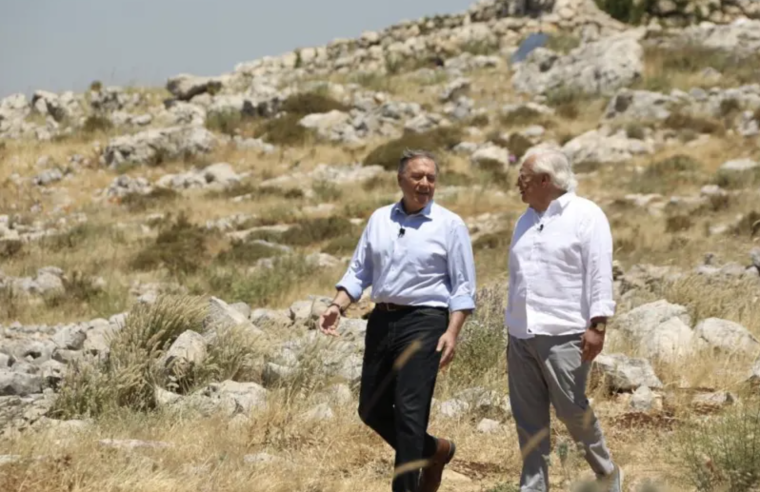 WASHINGTON — Former Secretary of State Mike Pompeo wants American Christians to know just how deeply their faith is connected to Israel and its history — and he, along with former U.S. Ambassador to Israel David Friedman, is using film as a medium to relay that message.
"It is impossible for Christians not to understand the centrality of Israel in Jerusalem to our faith," Pompeo told The Christian Post. "It's where so many of the stories that are important to Christians are told."
In "Route 60: The Biblical Highway," Friedman and Pompeo travel Route 60, also known as  "Road of the Patriarchs," which spans from Nazareth — Israel's largest Arab city — to Beersheba, one of Israel's hi-tech centers. 
Friedman, who is Jewish, and Pompeo, a Christian, highlight the biblical significance of the landmarks along the path walked by biblical heroes like Abraham, Jacob, Joseph and David. The film, from Trinity Broadcasting Network and Fathom Events, will be in theaters Sept. 18-19.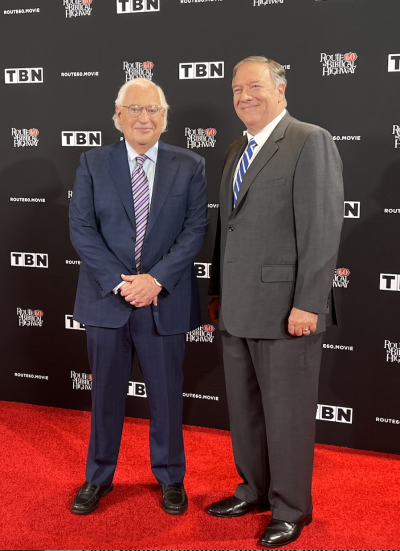 "I hope, as people watch this movie, it will reinforce what I think most Christians know: This is the place that Jesus was crucified, buried and rose," Pompeo said. "We got to travel some of the same roads that He traveled in this movie, and we tell these stories about His earthly life. I think every Christian can see that, and they'll know it from stories they learned when they were in Sunday school; they'll know it from stories in their Bible study that they're doing today. They'll get a chance to see some of the places that are, frankly, pretty difficult to get to sometimes."
Among other notable places, the duo visited Bethel, Shiloh and the altar of Joshua, which have deep roots in the Old Testament. 
In traveling these paths, Pompeo, a former Sunday school teacher, said he felt a stronger connection to stories he had only ever read about.
"We shot this over several days, and each day I would finish, and I would go back and prepare for the next day by digging into the stories we were going to tell, the places we would visit in the day that followed," he recalled. 
"And I just remember thinking to myself how deeply connected our faith is to the land, to this place and to these people, and we should never forget the centrality of Judea and Samaria to our faith," Pompeo continued. "It reinforced my understanding of the specialness of the place, the specialness of the nation of Israel, and its centrality to us as believers in Jesus Christ."
Friedman told CP that when he became ambassador in 2017, he was dismayed to discover the State Department prohibited U.S. government employees from visiting biblical sites. But under Pompeo, this policy changed, and while in office, Friedman led an initiative to encourage more Americans to experience those sites.
"I love this territory; I'm the son of a rabbi, I grew up studying the Bible, I grew up immersed in all these biblical stories," he said. "And here's where they happened. This film takes a lot of the stories, values, people and heroes, and it takes them from the world of legends, the world of myth, and brings them to the world of truth. When you see it, you believe it. I got such a kick out of doing this and walking through the steps of all our biblical heroes that I'm just so happy to share that with other people."
Both Pompeo and Friedman, who spent five days filming across Route 60, echoed a singular sentiment: the importance of understanding Israel's significance for both Jewish and Christian faiths.
"This territory, this little tiny strip of land, is very important to Jews and Christians alike," Friedman emphasized.
"This is where the Christian faith was born. And this is where the Christian values, I think, were really born. I mean, they're Judeo-Christian values. We have the same biblical values; we stand for the same thing."
Friedman underscored a seldom-discussed facet of Israel — its sanctity. In a land embroiled in disputes, it's vital to remember its holiness, he said. Though most of Route 60 crosses through the disputed territories of Judea and Samaria, it ends within Israeli territory. And though Route 60 is a hotspot for unrest, Friedman expressed optimism for the future peace of the region. 
"I hope people care about this land," he said. "It's in the middle of a lengthy dispute going on for years. It's rarely thought about in this context; it's talked about in terms of demographics, it's talked about in terms of security, but it's not usually assessed in terms of its holiness and its sanctity. It is a sacred land. And I think that is a very big part of the equation to finding the ultimate solution to this 100-year dispute."
Friedman also weighed in on the ability of Christians to share their faith without fear of persecution in Israel. He lamented one such recent incident where Christian believers were harassed, saying such incidents are rare and have been condemned by Israeli leadership. 
"I just heard a speech the other day by the Prime Minister [Benjamin Netanyahu] about how the Christian world, Evangelical Christians, are Israel's best friends. And he meant it," he said. 
Pompeo and Friedman stressed that "Route 60" is not a political movie; it's a film they hope will encourage Jews and Christians in their faith and highlight the beauty of a region they see as central to both faiths. 
"I want people to care about biblical Israel the way that I do," Friedman said. "I want them to see in this the opportunity to bring the Bible to life, to become more energized in their faith, and to be in a position where it's easier for them to believe in what they already believe."