Pa. state constable arrested, charged with over 700 counts of human trafficking, sex crimes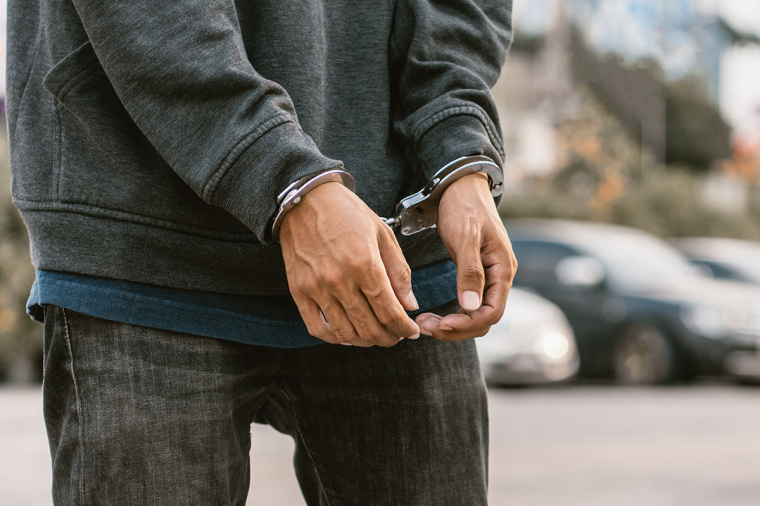 A Pennsylvania constable faces over 700 charges related to human trafficking as a result of a two-year joint investigation conducted by the Chambersburg Police Department and the Franklin County District Attorney's Office. 
Authorities arrested Timothy Raye Heefner, 64, on Wednesday. He's being held at the Franklin County Jail with bail set at $1,250,000.
The investigation is ongoing, and the Chambersburg Police Department requests that anyone who might have been a victim of Heefner to come forward.
On Wednesday, the Chambersburg Police Department announced in a press release that authorities initially received information to open a case in July 2021, which was later presented to the Franklin County Investigative Grand Jury in January. 
Heefner was charged with hundreds of offenses, including 58 counts of trafficking individuals and patronized prostitution. Heefner also faces one count of corruption of minors, 41 counts of criminal attempt to commit trafficking of individuals, one count of rape, and a slew of other charges. 
"The Chambersburg Police Department would like to thank the Franklin County District Attorney's Office, the Franklin County Jail, the Franklin County Drug Task Force, and all other law enforcement who assisted CPD with the investigation," the department added. "Most importantly, CPD would like to thank the female victims who were brave enough to come forward to report Heefner's criminal activities." 
In a separate case reported by The Christian Post in August, police officers in Florida arrested two individuals suspected of trafficking minors after a concerned hotel clerk contacted them with his suspicions. The two suspects were Richard Flores, 44, and Maria Barrios Calero, 44. 
The hotel clerk at the Lago Motor Inn in Lake Worth Beach contacted police after he entered the room and saw two girls sitting on a bed with Flores, who had a condom package nearby. The girls' demeanor roused the clerk's suspicions and he phoned the police. 
"Calero was charged with three counts of Human Trafficking (minor) while Flores was charged with two counts of Human Trafficking (minor). Both subjects were transported to jail without incident," police said at the time. 
Detectives subsequently uncovered a sex trafficking operation involving Calero, who had arranged a "date" at the hotel where Flores was to rape the two girls.
Last month, the FBI located 200 victims of sex trafficking through an enforcement campaign called Operation Cross Country. The campaign, which the FBI conducted alongside its local and state partners, also resulted in the arrest or identification of 126 individuals suspected of child sexual exploitation and human trafficking offenses. 
As part of the operation, law enforcement agencies worked to identify and arrest offenders, while specialists worked with the victims and provided them with necessary services, which consisted of housing or emergency medical care. 
"Human traffickers prey on the most vulnerable members of our society, and their crimes scar victims — many of them children — for life," FBI Director Christopher Wray stated in an August press release. "The FBI's commitment to combatting this threat will never waver, and we will continue to send our message that these atrocities will not be tolerated." 
"This operation would not be possible without the commitment and collaboration from our state and local law enforcement partners, and it demonstrates our continued focus on actively pursuing the criminals responsible for these heinous violations and connecting those impacted with dedicated victim services and resources."