Planned Parenthood offers free vasectomies to men in mobile clinic called 'The Nutcracker'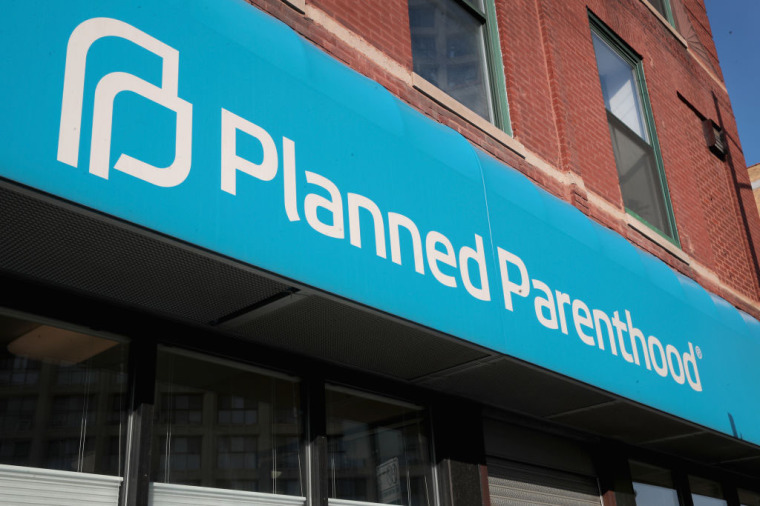 Planned Parenthood is offering free vasectomies to uninsured or underinsured men in a mobile trailer one provider calls "The Nutcracker" following reports that more men have sought the procedure after Roe v. Wade's reversal. 
Planned Parenthood of the St. Louis Region and Southwest Missouri plans to perform 100 free vasectomies in October at three of its locations to commemorate World Vasectomy Day. This marks the third year in a row that the nation's largest abortion provider has participated in the day. 
Students for Life of America's Chief Media and Policy Strategist, Kristi Hamrick, who also serves as the vice president of media and policy at Students for Life Action, believes it's another example that Planned Parenthood's priorities are "all wrong." 
"Planned Parenthood's anti-baby bias is obvious in their new and creepy endeavor, mobile vasectomy vans," Hamrick told The Christian Post on Monday. "Whether it's minors sold sterilizing drugs or men urged to get into a van to end their fertility, it's clear that Planned Parenthood doesn't care what happens to people as long as they don't have a baby." 
"Planned Parenthood could be helping these uninsured men get jobs, insurance, hope and a future," she continued. "But instead, they want to rob them of their future families, leaving them exactly where they are." 
Planned Parenthood of the St. Louis Region and Southwest Missouri did not immediately respond to The Christian Post's request for comment. 
According to the Springfield News-Leader, the vasectomy procedure reportedly takes 20 to 30 minutes, and the providers offering the vasectomies are performing a "minimally invasive procedure" that won't leave cuts or require stitches. 
Forty appointments will be available at the Central West End Health Center in St. Louis on Oct. 19 and Oct. 30, and in Rolla on Oct. 20 and Oct. 30. Springfield will also have 30 appointments available on Oct. 21. 
One of the providers performing the procedure is Dr. Esgar Guarin, who conducts the operation in a mobile trailer that he calls "The Nutcracker." In a statement to the outlet, Guarin explained that he tells his patients that a visit to the dentist is worse than a vasectomy appointment.
The St. Louis Planned Parenthood chapter began offering free vasectomies following a reported increase in demand for the procedure after the Supreme Court overturned Roe v. Wade last summer. 
As The Daily Mail reported last October, the Planned Parenthood chapter performed 42 vasectomies in July 2022, whereas the year before, it only performed 10. Data from Google also showed a surge in searches for the procedure following the draft leak and the eventual decision, according to the outlet. 
The Planned Parenthood chapter offering vasectomies via a mobile trailer also announced its plans last October to deploy mobile abortion clinic vans to circumvent state-level abortion bans. The vans would operate in Illinois and travel near the borders of Missouri, Kentucky and Tennessee.
The 37-foot-long mobile clinic includes two exam rooms, a lab and a waiting room, according to The Associated Press. The mobile clinic also offers surgical abortions and chemical abortions up to 11 weeks gestation.  
Both Dr. Colleen McNicholas, chief medical officer for Planned Parenthood's St. Louis office, and Yamelsie Rodriguez, president and CEO of Planned Parenthood of the St. Louis Region and Southwest Missouri, declined to discuss the clinic's security and safety measures with the AP. 
In an earlier statement to CP, Emma Waters, a research associate in the Richard and Helen DeVos Center for Life, Religion, and Family at the conservative think-tank The Heritage Foundation in Washington, D.C., questioned the safety of mobile abortion clinics. 
"If they don't feel confident in expressing the safety and reliability of this option, then why should women feel comfortable going to them for such intimate medical help?" Waters asked. 
The research associate also noted that chemical abortions are four times more dangerous than surgical abortions, appearing to reference the 2015 study, titled "Incidence of Emergency Room Department Visits and Complications After Abortion."
Waters asserted that Planned Parenthood's mobile abortion clinic plan takes "abortion on demand to a whole new level." 
"This is dehumanizing for women and for the preborn children whose lives they're taking," she stated. "It's a complete disrespect for the laws and the convictions of other states who have voted to protect life in the womb."