Pro-life group warns federal 15-week abortion ban may pressure states to 'water down' restrictions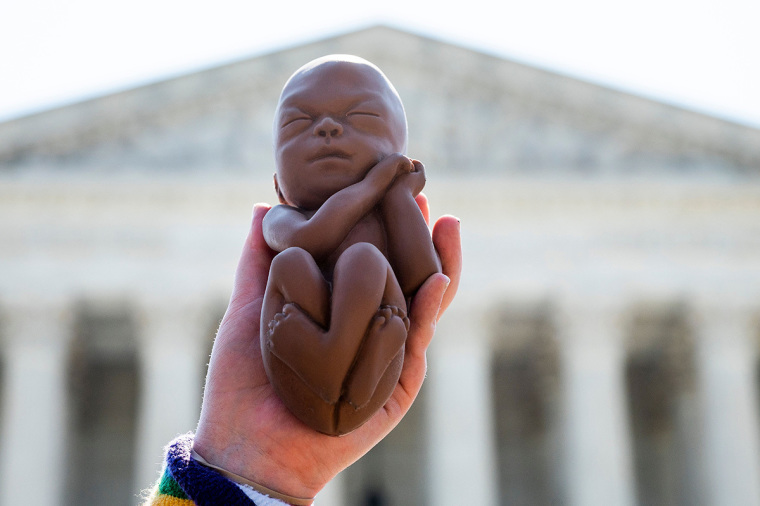 A pro-life advocacy organization advises the pro-life movement and presidential candidates not to push for a federal 15-week abortion ban because it could pressure states to "water down" existing pro-life laws that provide stronger protections for unborn babies.
The Life Legal Defense Foundation published a blog post Wednesday declaring that a federal 15-week abortion ban is "NOT a good idea." The blog comes as many pro-life advocacy groups and politicians have pushed legislation that would ban abortions at 15 weeks gestation at the federal level while allowing states to pass stronger pro-life laws if they choose to.
The blog warned that "a 15-week federal ban poses critical problems," noting that "pro-life states have enacted abortion restrictions much more stringent — and effective — than stopping abortions at 15 weeks." The Life Legal Defense Foundation expressed concern that "the passage of a federal 15-week ban will put tremendous pressure on those states to water down their existing life-saving measures in favor of a de facto' consensus' position."
The statement comes as 2024 Republican presidential hopeful and former Vice President Mike Pence has called on all 2024 Republican presidential candidates to support the idea of instituting a federal 15-week abortion ban as a minimum nationwide standard. 
While legislation to institute a federal 15-week ban has drawn support from other pro-life activist organizations, the Life Legal Defense Foundation cited statistics showing that 95% of abortions in the country take place before 15 weeks gestation.
"We support any effort to save lives, but a 15-week abortion ban is not the silver bullet to ending abortion it is touted as," the group states. "The overwhelming majority of abortions in this country would still be completely legal under a 15-week ban."
"While polling shows that many people would support a 15-week ban, our job is not to placate those who believe the debate over abortion can be put to rest by enacting a law that allows the nearly unhindered killing of innocent children," the blog added.
Life Legal Defense Foundation also believes that "floating a 15-week ban only fuels the zeal of pro-aborts to" pass the Women's Health Protection Act, which would codify the now-overturned Roe v. Wade United States Supreme Court decision that legalized abortion nationwide into federal law. In the 2022 case Dobbs v. Jackson Women's Health, the nation's high court upheld Mississippi's 15-week abortion ban. 
The promotion of a 15-week federal abortion ban "is forcing candidates to commit to the position that Congress has the constitutional authority to regulate abortion at the state level" when many candidates and limited-government conservatives "sincerely believe that the Constitution does not give Congress that power."
"Branding these principled limited-government conservatives as insufficiently pro-life is divisive and harms the movement," the activist group argues. 
As data from the national grassroots pro-life organization Susan B. Anthony Pro-Life America demonstrates, 24 states have enacted laws banning abortions at an earlier stage in pregnancy than the 15-week mark although some of those measures are currently tied up in court. The group estimates that all of the pro-life laws in effect or tied up in litigation have prevented approximately 181,149 abortions from happening. 
SBA Pro-Life America, which has emerged as one of the most vocal supporters of a federal 15-week abortion ban, responded to Life Legal Defense Foundation's criticism in a statement shared with The Christian Post.
 Pointing to Democrats' "national no-limits abortion plan," the group insisted that "Republicans running at the federal level must have a national response or else they will be defined by Democrats as extremists with no clear platform and they will lose." 
"States have every right and should put pro-life protections in place. But no one should accept the Democratic party's premise of considering abortion for all nine months. Can't we all agree, at least, to put a national cap on abortion by the time science proves the baby can feel the pain of the procedure, while allowing states to go further?" SBA Pro-Life America asked in a statement.
"Backing a 15-week national pro-life protection not only protects the baby but gives us candidates an opportunity to speak to the American people about the truth of the human person."
SBA Pro-Life America praised a 15-week abortion ban for acknowledging that "7 in 10 Americans want abortions limited [to] no later than 15 weeks," adding, "We've had late-term abortion imposed on us for generations under Roe — now we finally have an opportunity to build a culture of life in this country and this is the best way to start."
As illustrated by data from the pro-abortion Guttmacher Institute, four states and the District of Columbia allow abortion throughout all nine months of pregnancy, while three states have an explicit right to abortion in their constitutions. Thirteen additional states allow abortions up to the point of viability, referring to the point where an unborn baby can survive outside the womb.
Supporters of a 15-week abortion ban at the federal level see the measure as necessary to prevent late-term abortions from happening in the 20 states that currently have fewer protections for unborn babies.