Pro-life group decries 'abortion trafficking' after pregnant teen was kidnapped, taken out of state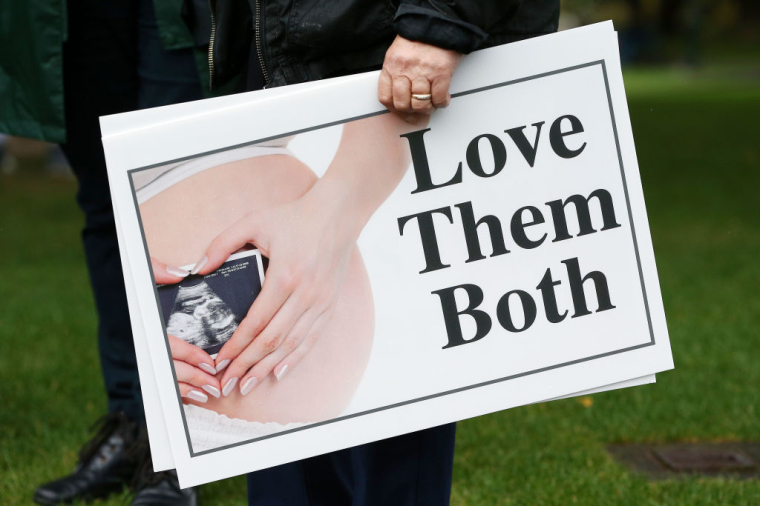 After an Idaho mother and her adult son were charged with kidnapping for taking his 15-year-old girlfriend out of the state against her will to obtain an abortion, a pro-life advocacy group is warning parents about incidents of "abortion trafficking." 
The Stanton Public Policy Center and the pregnancy resource center network Stanton Healthcare released a statement denouncing the incident involving Rachael Swainston, 42, and her son Kadyn Swainston, 18. They were charged with second-degree kidnapping and other felony charges late last month after a monthslong investigation. 
According to reports, the underage girl was living with the Swainstons and was in a relationship with Kadyn Swainston. The Swainstons are accused of kidnapping the girl and taking her to Bend, Oregon, to get an abortion without her parents' consent. 
Stanton Healthcare CEO Brandi Swindell said the news was "tragic and heartbreaking," decrying the actions of those who illegally transported an underage pregnant girl across state lines to have an abortion as "nothing short of abuse."
"This criminal behavior, which has unfortunately become normalized, is a reminder of what millions of women experience — abortion abuse," Swindell asserted. "Statistical evidence clearly shows unwanted and forced abortions are an epidemic in our nation."
Swindell cited a peer-reviewed study from the pro-life research organization Charlotte Lozier Institute. The study's data is based on responses from more than 1,000 American women between the ages of 41 and 45, including over 200 women who acknowledged having had abortions. 
The study found that over one in four women with a history of abortion describe their abortions as unwanted or coerced. Additionally, 70% of women with a history of abortion describe their abortions as inconsistent with their own values and preferences. 
Stanton Public Policy Center CEO, the Rev. Patrick Mahoney, said the Idaho case "clearly shows the danger and criminality of abortion trafficking, forced and coerced abortion, protecting predators and rapists, along with the reality of [the] abortion issue." 
Swindell praised "Idaho police, prosecutors and lawmakers for protecting this 15-year-old girl from her abusers."
"[O]ur hope is that this builds a path of protection moving forward for women and girls across the state and nationwide," Swindell said. 
According to The Idaho State Journal, court records show that Kadyn Swainston has also been charged with rape and three counts of production of sexually exploitative material with a child. Meanwhile, his mother was charged with trafficking in methamphetamine, one count of harboring a wanted felon, one count for possessing the controlled substance of fentanyl and one count for possessing the controlled substance of psychedelic mushrooms.
The charges stem from an investigation that began when a woman contacted the Pocatello Police Department in June to report that her 15-year-old daughter had been raped.
Court documents obtained by the Journal revealed that the girl told interviewers at a local child advocacy center that she found out she had become pregnant shortly after Kadyn Swainston turned 18.
While she was "happy" about the news, her boyfriend did not share her enthusiasm and ordered her to get an abortion. Rachael Swainston and the unnamed minor traveled to Oregon, on May 18, where she obtained the abortion. 
Earlier this year, Idaho passed an "abortion trafficking" law that prohibits adults from obtaining abortion pills for a minor or taking them out of state to get an abortion without parental consent. 
In an interview with the Idaho State Journal published Nov. 2, Bannock County Senior Deputy Prosecuting Attorney Erin Tognetti pushed back on the idea that the Swainstons were arrested under the abortion trafficking law.
"Kadyn and Rachael Swainston were charged with second-degree kidnapping," she explained. "That statute requires the taking of a child under the age of 16, and concealing the child from a parent, guardian or person having lawful care or control of the child."
"In this case, the child wanted to contact her parents regarding the situation before leaving the state, and the Swainstons prevented her from doing that. The kidnapping charges against the Swainstons result from their coercion of the child and secreting her out of the state without permitting her to communicate with her parents."
Tognetti insisted that "the child's abortion is not an element of the charged offense, and the Idaho abortion trafficking statute is not implicated in this case."
Kadyn Swainston faces up to life in prison on the rape charge and could spend up to 115 years behind bars on the other four charges he faces, as well as a fine of up to $200,000.
Rachael Swainston could spend up to life in prison on the meth trafficking charge. The four other charges she faces come with a maximum penalty of 44 years in prison and a fine of up to $130,000.