Southwestern Baptist Theological Seminary names new president after Greenway resignation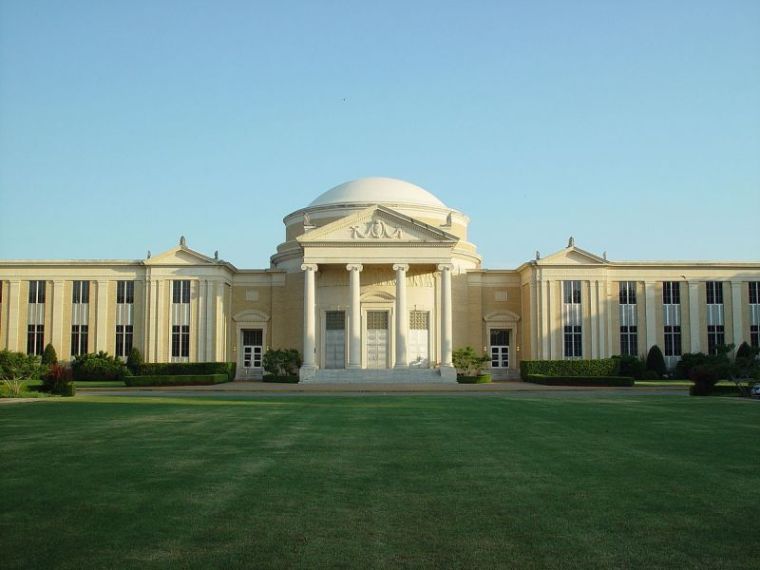 The Board of Trustees for Southwestern Baptist Theological Seminary has unanimously elected David S. Dockery as the new president of the Fort Worth, Texas-based Christian academic institution.
SWBTS announced Dockery's election as the 10th president of the seminary last Wednesday. Dockery had been serving as interim president since the resignation of former President Adam Greenway last year.
Additionally, the trustees elected Southern Baptist leader O.S. Hawkins to the newly created role of chancellor.
Trustees Chairman Danny Roberts says Dockery had an "impressive performance" as interim president, bringing "stability and healing" to the seminary.
"Dr. David Dockery is God's man for Southwestern Seminary in this hour," stated Roberts. "Our seminary's at a critical juncture in this 115-year history, and in God's providence, He has already provided the man to lead our seminary during this time."
"We have settled today who our leader is," Roberts continued, "and we may move forward as we continue to seek God's favor on Seminary Hill as we equip men and women of the next generation of ministers to the calling that God has given them."
Dockery said he is "deeply humbled and genuinely grateful for the privilege and responsibility to serve" as SWBTS president. He is "thankful for the overwhelming support from the board of trustees as well as for the faithful encouragement and prayerful support from the faculty, staff, colleagues, and students."
"What an honor it will be to continue to serve side-by-side with O.S. Hawkins, a dear friend and person that I greatly admire and from whom I have learned much in recent months," Dockery added.
"We recognize that we stand on the shoulders of so many who've gone before us. I love this institution and the best aspects of its history. We will, with God's help, seek to carry forward in the future the best of Southwestern's heritage and Southwestern's spirit."
Last September, Greenway announced his resignation, having served as SWBTS president for more than three years after the firing of his predecessor, Paige Patterson.
"These days are incredibly challenging in the life of our denomination," said Greenway in a statement last year. "They are also challenging times for academic institutions, particularly theological seminaries."
Greenway went on to note that he and his wife held a "strong desire to be part of the solution" to the challenges that SWBTS faced, financially and otherwise.
"What we failed to appreciate was the enormity of the reputational, legal, and financial realities that would welcome us to the Dome — only to be compounded by a global pandemic unlike anything we have ever experienced before," he added.
"We have done our best to serve Southern Baptists by helping position our seminary for the future, but much, much work remains to be done. Nevertheless, in the Providence of God we sense a release from our duties here."
Last November, SWBTS emailed a statement to The Christian Post confirming staff cuts and other budgetary reduction measures as part of "organizational restructuring."
"These have been extremely difficult decisions as we seek to address our current challenges. We recognize the disruption that this causes for these staff members and their families," SWBTS spokesperson James A. Smith wrote in the statement. 
The statement didn't detail the number of staff laid off, nor if additional seminary personnel would be released in the near future.
"There is certainly no joy in having to make these decisions at this time. Appropriate severance is being offered to affected employees."
As interim president, Dockery told trustees last October that while the seminary was "not in a crisis," the financial issues may "quickly escalate to a crisis if we do not aggressively move to address them."
"For this institution to have a sustainable business model, we must reduce our campus footprint and the resource commitment it takes to maintain it," Dockery said at the time, according to Baptist Press.