Supreme Court to decide if states can stop social media companies from censoring conservatives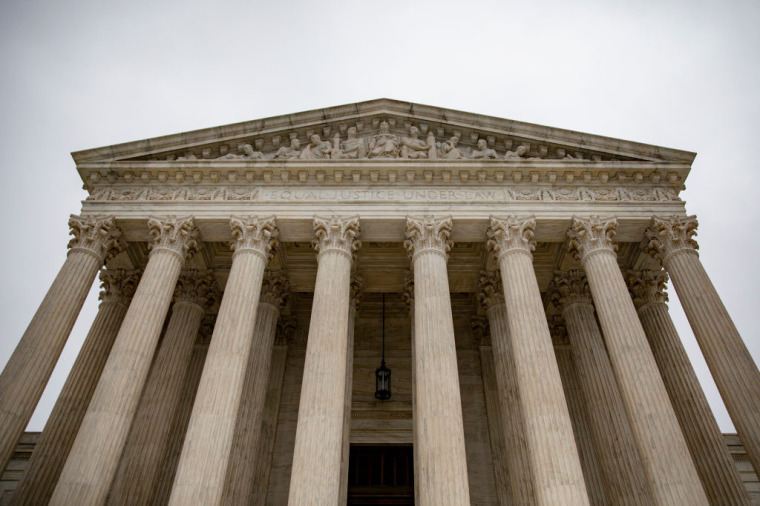 The United States Supreme Court has agreed to hear arguments in two cases centered on whether Texas and Florida can stop social media platforms from censoring conservative viewpoints.
In a miscellaneous orders list issued Friday morning, the high court granted writs of certiorari in the cases of NetChoice v. Moody and NetChoice v. Paxton.
Regarding Florida, the litigation pertains to Senate Bill 7072, also known as the "Stop Social Media Censorship Act," which was signed into law by Gov. Ron DeSantis in May 2021, which would allow social media users to sue platforms that they believe have wrongfully censored them.
"Many in our state have experienced censorship and other tyrannical behavior firsthand in Cuba and Venezuela," said DeSantis in a statement back in 2021.
"If Big Tech censors enforce rules inconsistently, to discriminate in favor of the dominant Silicon Valley ideology, they will now be held accountable."
A district court issued an injunction against the law, with a three-judge panel of the U.S. Court of Appeals for the 11th Circuit upholding much of the injunction in a ruling released in May 2022.
"We hold that it is substantially likely that social-media companies—even the biggest ones—are 'private actors' whose rights the First Amendment protects," read the unanimous panel opinion.
"We further conclude that it is substantially likely that one of the law's particularly onerous disclosure provisions—which would require covered platforms to provide a 'thorough rationale' for each and every content-moderation decision they make—violates the First Amendment."
In September 2021, Texas Gov. Greg Abbott signed House Bill 20 into law, which prohibits social media platforms with over 50 million monthly users from censoring political content they disagree with.
"We will always defend the freedom of speech in Texas, which is why I am proud to sign House Bill 20 into law to protect First Amendment rights in the Lone Star State," said Abbott in a statement released at the time.
"Social media websites have become our modern-day public square. They are a place for healthy public debate where information should be able to flow freely — but there is a dangerous movement by social media companies to silence conservative viewpoints and ideas. That is wrong, and we will not allow it in Texas."
Although a district court found HB 20 unconstitutional, the law was upheld by a three-judge panel of the U.S. Court of Appeals for the Fifth Circuit in September 2022.
Fifth Circuit Judge Andrew S. Oldman authored the majority opinion, arguing that social media platforms' constitutional argument could be used to justify a broad range of censorship.
"On the platforms' view, email providers, mobile phone companies, and banks could cancel the accounts of anyone who sends an email, makes a phone call, or spends money in support of a disfavored political party, candidate, or business," wrote Oldman.
"Today we reject the idea that corporations have a freewheeling First Amendment right to censor what people say. Because the district court held otherwise, we reverse its injunction and remand for further proceedings."
Fifth Circuit Judge Leslie Southwick authored an opinion that concurred in part and dissented in part, arguing that "social media platforms engage in First Amendment-protected expression when they moderate their users' content."
Southwick did agree with the majority that social media sites "have taken aggressive, inconsistent positions before legislative, regulatory, and now judicial bodies about the relevance of the First Amendment to their actions."
"When these Platforms, that for the moment have gained such dominance, impose their policy choices, the effects are far more powerful and widespread than most other speakers' choices," Southwick continued.
"The First Amendment, though, is not withdrawn from speech just because speakers are using their available platforms unfairly or when the speech is offensive. The asserted governmental interest supporting this statute is undeniably related to the suppression of free expression. The First Amendment bars the restraints."