Supreme Court refuses to hear evangelist's complaint against university barring him from preaching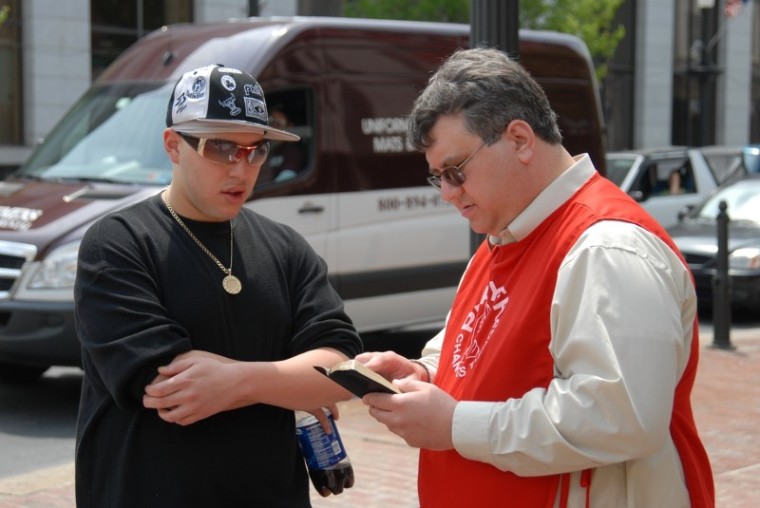 The United States Supreme Court has rejected an appeal from a traveling evangelist who was barred from preaching at the University of Alabama for failing to obtain a permit.
In an order released Monday, the Supreme Court declined without comment to hear arguments in the case of Rodney Keister v. Stuart Bell et al., allowing a lower court ruling against Keister to stand.
Erik Jaffe, an attorney for Keister, said in a statement quoted by The Associated Press on Monday that he was disappointed with the high court's refusal to hear the preacher's case.
"Whether public sidewalks remain traditional public forums with full First Amendment protection for free speech, regardless of their proximity to a university or other restricted-use property, remains an important and unsettled issue, marked by inconsistent and unpredictable decisions," stated Jaffe.
"We hope that the Supreme Court eventually steps in to rationalize and expand constitutional protections in this area, even if they passed on this current opportunity to do so."
Keister, the founder of a Pennsylvania-based ministry known as Evangelism Mission, is known for traveling to various college campuses to preach to students and hand out religious pamphlets.
In March of 2016, Keister attempted to preach on a sidewalk at the Tuscaloosa campus of the University of Alabama, but was told by campus police that he needed to have a permit.
Keister filed suit against the university, with a district court and the U.S. Court of Appeals for the 11th Circuit siding with the school. From there, Keister filed his first appeal with the Supreme Court in 2018, only to have the highest court in the land declined to hear arguments.
In 2019, Keister filed an amended civil rights suit against the university, only to have a federal judge rule against him in 2020 and a three-judge panel of the 11th Circuit unanimously ruled against him last year.
"As state-funded entities, universities like the University of Alabama are subject to the First Amendment," ruled the appeals court panel in March 2022.
"Nevertheless, the First Amendment does not guarantee a private speaker's right to speak publicly on all government property."
"Rather, the government, similar to a private-property owner, enjoys the power to maintain its property for a lawfully prescribed use."
The panel concluded that the sidewalk was a "limited public forum," which meant an area "where only particular subjects may be discussed or that only certain groups may use."
"Among other distinctions, universities have a particular mission to educate," continued the ruling. "So when it comes to their campus and facilities, universities generally may issue reasonable regulations that are consistent with that mission … For this reason, university public-speaking venues often qualify as limited public fora."