Texas ban on drag shows for minors 'unconstitutional,' federal judge rules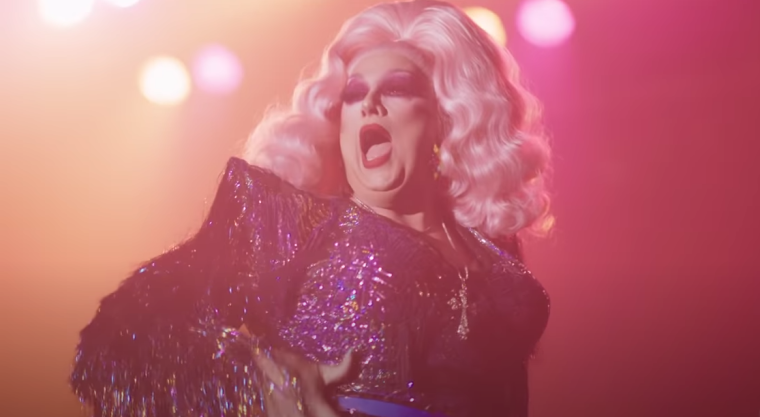 Texas cannot enforce a new law banning drag performances that take place in front of minors, according to a federal judge who declared the legislation unconstitutional.
U.S. District Judge David Hittner ruled Tuesday that Senate Bill 12, signed into law by Republican Gov. Greg Abbott in June, "impermissibly infringes on the First Amendment and chills free speech."
The legislation, slated to go into effect on Sept. 1, prohibits venues from allowing individuals under 18 to attend "sexually oriented" events and performances. Businesses that violated the law would face fines of $10,000 per violation. Hittner, a Reagan appointee, argued that the bill's language was too broad and discriminated against certain viewpoints.  
"The Court sees no way to read the provisions of SB 12 without concluding that a large amount of constitutionally-protected conduct can and will be wrapped up in the enforcement of SB 12," the 56-page ruling stated. "It is not unreasonable to read SB 12 and conclude that activities such as cheerleading, dancing, live theater, and other common public occurrences could possibly become a civil or criminal violation."
Hittner determined that drag performances are expressive content, writing that they "express a litany of emotions and purposes, from humor and pure entertainment to social commentary on gender roles." 
"There is no doubt that at the bare minimum these performances are meant to be a form of art that is meant to entertain, alone this would warrant some level of First Amendment protection," he continued. 
Drag performers, such as Brigitte Bandit, praised the ruling, according to The Texas Tribune, stating that "queer Texans belong and we deserve to be heard by our lawmakers."
The bill's author, Republican Sen. Bryan Hughes, pledged to challenge the ruling, and a spokesperson for the Texas Attorney General's Office indicated it would do the same. 
"Surely we can agree that children should be protected from sexually explicit performances. That's what Senate Bill 12 is about," Hughes posted on X. "This is a common sense and completely constitutional law, and we look forward to defending it all the way to the Supreme Court if that's what it takes."
Last month, Hittner temporarily blocked Senate Bill 12 from taking effect on Sept. 1 after a drag queen and LGBT groups sued the state.
The groups argued that the law discriminated against performances protected by the First and 14th Amendments.
Tennessee enacted legislation banning drag shows for children earlier this year. However, a federal judge appointed by former President Donald Trump struck it down. 
Several drag shows throughout the state of Texas have prompted concerns about minors witnessing sexually explicit content. 
Republican Texas Rep. Bryan Slaton vowed to introduce legislation banning drag shows for minors last August. Slaton's comments came after news broke of a "Drag Kids to Pride" event at a Dallas bar that invited kids to participate in a drag show. One image showed a child placing money in a performer's undergarment.
In December 2022, the Texas Family Project shared footage of a "Christmas Drag Show" event in San Antonio's House of Eternas, marketed as being for all ages. The video shows a man dressed in drag stroking a young girl's hair, and, at another point in the video, the girl is seen giving money to the performers. 
At one point, a little girl began to cry after one of the performers asked if she was enjoying the show, and she shook her head. The venue later canceled its remaining drag shows for the year after the video surfaced, claiming that the footage led to them being bullied. 
Another video of a drag performance marketed as being for all ages shows a performer lifting his skirt and lip-synching to the song "Pussy" by Lady in front of a little girl. The drag brunch took place at the Ebb & Flow restaurant in Plano, Texas, in October 2022. 
"My p— good, p— sweet/ P— good enough to eat ... / F— me all night," the performer mouthed while dancing in front of the child.