Tim Keller's son says his dad is being moved to hospice at home, says he's 'ready to see Jesus'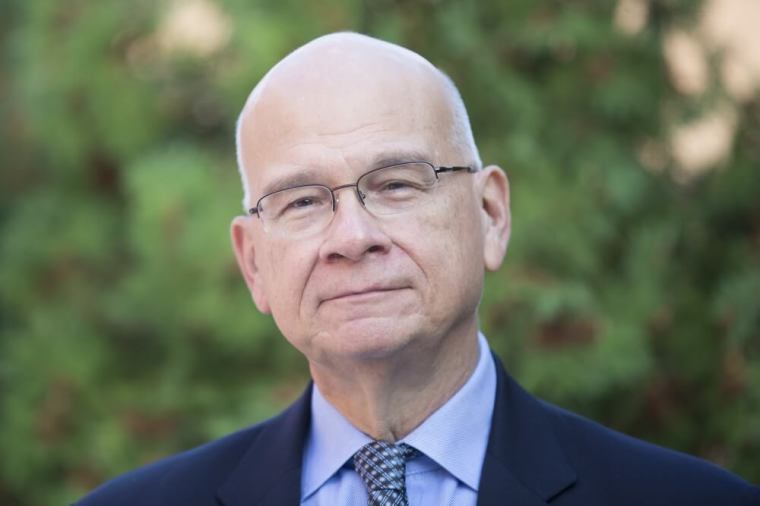 Notable pastor and bestselling author Timothy Keller has been moved to hospice care at his home after receiving a new round of treatments for pancreatic cancer.
Keller's son, Michael, shared the update on Facebook Thursday evening, writing that his father was "being discharged from the hospital to receive hospice care at home."
"Over the past few days, he has asked us to pray with him often. He expressed many times through prayer his desire to go home to be with Jesus," wrote Michael Keller. "His family is very sad because we all wanted more time, but we know he has very little at this point."
Michael Keller then quoted his father's prayer from earlier this week: "I'm thankful for all the people who've prayed for me over the years. I'm thankful for my family, that loves me. I'm thankful for the time God has given me, but I'm ready to see Jesus. I can't wait to see Jesus. Send me home."
In May 2020, Keller was diagnosed with stage 4 pancreatic cancer, undergoing chemotherapy and an immunotherapy drug trial at the National Institute for Health in Bethesda, Maryland.
On the two-year anniversary of his diagnosis, Keller took to Twitter to report that chemotherapy was reducing the cancer, noting that "God has seen it fit to give me more time."
In March, Keller announced that new cancer tumors had developed in his body, prompting him to return to the National Cancer Institute in Bethesda for additional treatment.
"They are unfortunately in some fairly inconvenient places, so the doctors encouraged us to go through the treatment again, this time targeting a different genetic marker of the cancer," he explained at the time.
Kathy Keller, his wife, gave an update last week, explaining that there had been "complications" regarding the latest round of treatment, and asked for prayers "during this slow recovery."
Keller founded Redeemer Presbyterian Church in New York City, New York, in 1989 and pastored the congregation for several years as it grew to around 5,000 members.
He also authored several books, including: The Reason for God, The Freedom of Self Forgetfulness, The Meaning of Marriage, The Prodigal God, The Songs of Jesus, and The Prodigal Prophet.