Travel: Postcard from Quebec City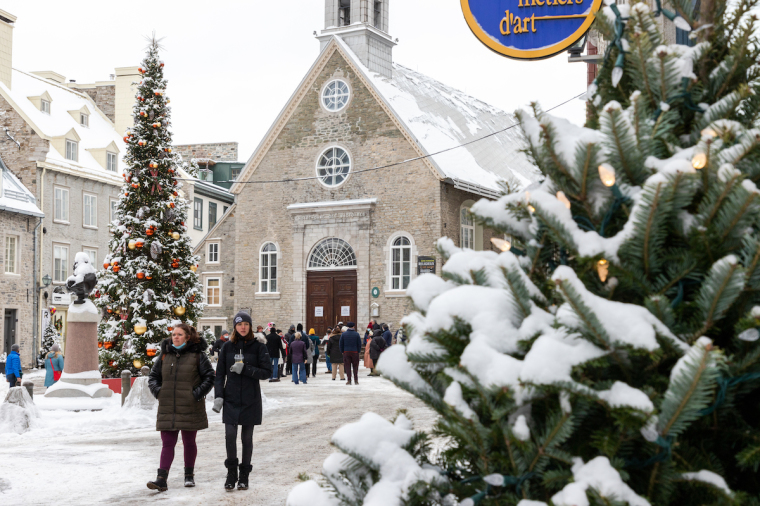 With Christmas rapidly approaching, now is the time to visit Quebec City.
The capital of the eponymous Canadian province is one of the oldest cities in North America, having been established in 1608 by legendary French explorer Samuel de Champlain. It was here where France based its New France colony — a domain that included all or parts of several present-day U.S. states — until the British captured Quebec City in 1759 during a key battle in the Seven Years' War.
The complicated history is also reflected in Quebec City's religious heritage. While overwhelmingly Roman Catholic — at least historically –– this heritage has also been influenced by Protestants, particularly the Anglican and Presbyterian churches that were favored by the old English-speaking population.
Visiting during the Christmas season is special because the usually cold and snowy winters make Quebec City's already storybook streetscape even more charming.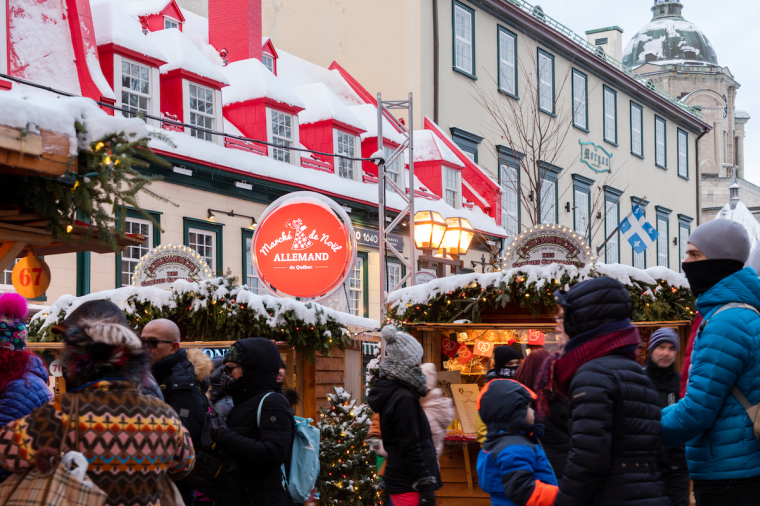 The German Christmas Market runs for a month from American Thanksgiving (Thursday) until Dec. 23 at five separate locations in Old Quebec, the UNESCO World Heritage-listed old town where most of the landmarks popular with tourists are located.
Inspired by the Christmas markets traditionally found in Austria, Germany and Alsace in France, visitors discover dozens of wooden stalls with mulled wine, bratwurst sausages, and artisans and crafters selling their wares. As expected, everything to do and see is family friendly.
Other sights can be found in the Lower Town beneath a promontory where the Upper Town is located. Reachable by a steep walk or a ride on the funicular railway, some of the buildings here date to the earliest years of New France. Today, they house shops, galleries and other boutiques.
Back in the Upper Town, parts of which overlook the St. Lawrence River, the most visible reminders of Quebec City's complicated past are dueling cathedrals: the Cathedral-Basilica of Notre Dame of Quebec (Roman Catholic) and Cathedral of the Holy Trinity (Anglican).
The Roman Catholic cathedral, a neoclassical edifice stands opposite City Hall, has been enlarged several times and twice rebuilt since 1647. A short walk away is the Anglican cathedral, a considerably smaller cathedral that was the first Anglican cathedral outside the British Isles.
If you go
Flying to Quebec City requires a connection at the larger airports in Montreal or Toronto as there are no year-round nonstop flights to and from the United States. By car, the drive from Boston is about six hours.
The Fairmont Le Chateau Frontenac has been the place to stay since its opening at the turn of the last century. A recommended alternative is the Clarendon Hotel. 
Dennis Lennox writes a travel column for The Christian Post.
Dennis Lennox writes about travel, politics and religious affairs. He has been published in the Financial Times, Independent, The Detroit News, Toronto Sun and other publications. Follow @dennislennox on Twitter.