Travel: This fall, visit these 3 overlooked places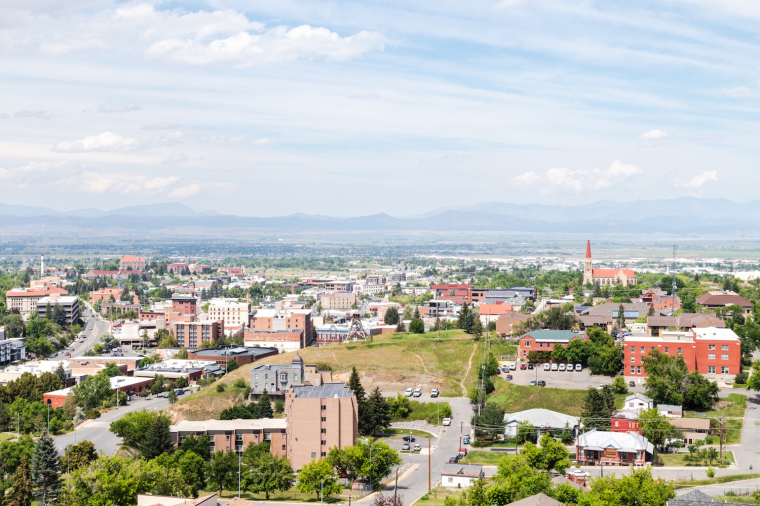 As summer ends and fall begins, this column looks at three destinations to visit.
Listed in no particular order are Helena, Montana; Cleveland, Ohio; and Sault Ste. Marie, Ontario.
Helena
State capitals can be forgettable backwaters — a political compromise between bigger cities or political rivals. That isn't the case with Helena.
The Treasure State's capital city may be second or third on the list of Montana cities to visit after more-touristy Bozeman and Missoula, but it's a destination in its own right.
Many are drawn to all things outdoors, but for me, Helena was about the ornate buildings that came about as a result of the remarkable wealth of the late gold rush era. Landmarks include the Montana Capitol and two cathedrals: the aptly named Cathedral of St. Helena (Roman Catholic), which resembles a famous church in Vienna and is dedicated to the mother of Emperor Constantine the Great, and the considerably smaller St. Peter's Cathedral (Episcopal), the latter of which looks more like a small parish church from somewhere in the English countryside. The flagship state museum, operated by the Montana Historical Society, is closed through at least early 2025. Unfortunately, no temporary galleries are open.
Book a room at the Best Western Premier Great Northern Hotel or Holiday Inn Express & Suites. Plan on dinner at The Montana Club, Silver Star Steak Company or something light at Hawthorn Bottle Shop and Tasting Room.
Visitors flying into Helena Regional Airport can catch nonstop flights on Alaska, Delta and United. By car, Helena is about five hours from Spokane, Washington, and seven hours from Boise, Idaho.
Cleveland
I have previously written that Cleveland is the archetypal Rust Belt city.
While there are more than enough things to visit over the course of a weekend –– the Museum of Art with its superb collection of religious art or the virtually unknown Sanctuary Museum — the most unexpected place to discover as the leaves change colors is Cuyahoga Valley National Park.
Located a short drive or Uber ride (about 12 miles) from downtown Cleveland, the national park is the only national park anywhere in Ohio. It runs along the Cuyahoga River between Cleveland and nearby Akron, which is known for the tire industry and its location not far from the Pro Football Hall of Fame in Canton. Think 19th century canal ruins, perfect fall colors and a great place to spend a Saturday.
Base yourself in the postcard-perfect village of Peninsula, which, if you didn't know better, looks and feels like somewhere in New England.
Alternatively, stay downtown at either Hotel Indigo or the Ritz-Carlton. For food, eat at Fisher's Restaurant in Peninsula or Cleveland Chop and Burnham Restaurant at the Hilton in Cleveland.
Sault Ste. Marie
This Canadian city on the St. Mary's River between lakes Huron and Superior is a best-kept secret.
While summer is coming to an end, glorious Indian summer days in this part of northern Ontario are still abundant.
The Agawa Canyon Tour Train may be the biggest draw, but some of the best sights are seen from driving the Trans-Canada Highway, which parallels the Lake Superior coast, toward the small town of Wawa (about 140 miles each way). Along the way, stop at Batchawana Bay, Montreal Falls and Lake Superior Provincial Park. Any number of roadside stops has incredible views of Lake Superior, the world's largest freshwater lake.
Stay at the Delta, a Marriott-flagged hotel directly on the riverfront in Sault Ste. Marie. Unquestionably the Soo's finest hotel; almost everything to see and do is within walking distance.
Sault Ste. Marie is about five hours by car from Detroit, the closest major airport. The local airport is served by daily flights to and from Toronto on Air Canada and Porter.
Dennis Lennox writes a travel column for The Christian Post.
Dennis Lennox writes about travel, politics and religious affairs. He has been published in the Financial Times, Independent, The Detroit News, Toronto Sun and other publications. Follow @dennislennox on Twitter.