Who is Vivek Ramaswamy: 5 things to know about this 2024 presidential candidate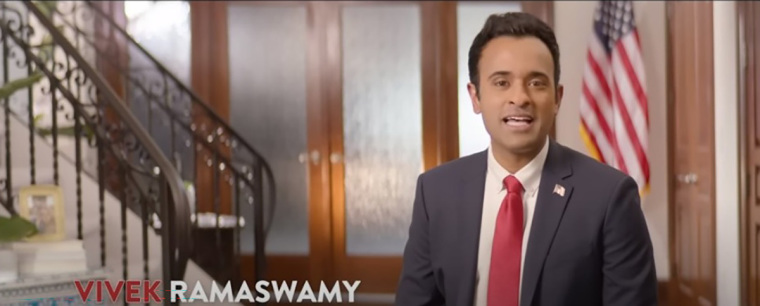 Entrepreneur Vivek Ramaswamy entered the race for the 2024 Republican presidential nomination Tuesday, joining a field that includes former President Donald Trump, former U.S. Ambassador to the United Nations Nikki Haley and other lesser-known candidates. If elected, Ramaswamy would become the youngest president.
In his announcement video, Ramaswamy declared that "we're in the middle of a national identity crisis." "Faith, patriotism and hard work have disappeared, only to be replaced by new, secular religions like COVIDism, climatism and gender ideology."
We've celebrated our "diversity" so much that we forgot all the ways we're really the same as Americans, bound by ideals that united a divided, headstrong group of people 250 years ago. I believe deep in my bones those ideals still exist. I'm running for President to revive them. pic.twitter.com/bz5Qtt4tmm

— Vivek Ramaswamy (@VivekGRamaswamy) February 22, 2023
"We hunger to be part of something bigger than ourselves, yet we cannot even answer the question of what it means to be an American," he added. "Today, the woke Left preys on that vacuum. They tell you that your race, your gender and your sexual orientation cover who you are, what you can achieve and what you're allowed to think."
Ramaswamy identified the concepts of merit, accountability, free speech and American exceptionalism as key pillars of his "cultural movement to create a new American dream for the next generation." He lamented that "we have obsessed so much over our diversity and our differences that we've forgotten all the ways we're really just the same as Americans bound together by a common set of ideals that brought together a divided, diverse, headstrong group of people 250 years ago." 
Ramaswamy's level of public support remains completely unknown, as polls asking voters for their preferences in the 2024 Republican presidential primaries have not included his name. Here are five things to know about the latest entrant into the presidential race.