CPAC: Vivek Ramaswamy warns of 3 secular religions, proposes 'national revival' not separation
Presidential candidate calls for 'declaration of independence from China'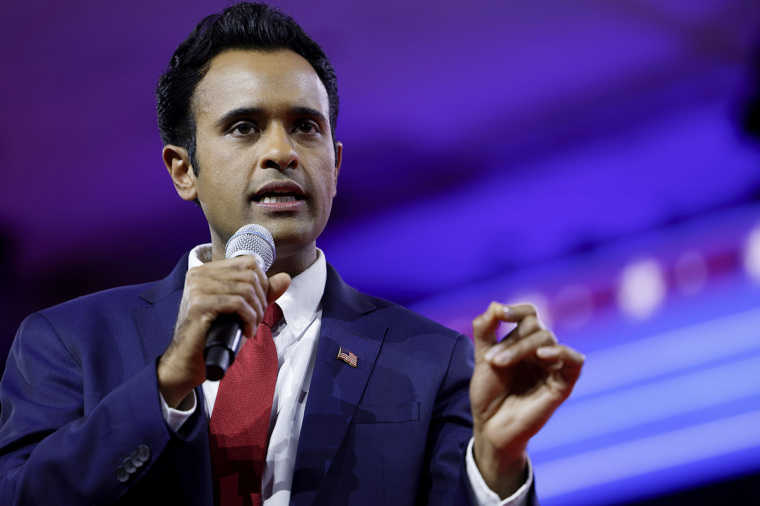 NATIONAL HARBOR, Md. — A recently declared presidential candidate is warning about the "three secular religions" that have "America in a chokehold" as he seeks to gain momentum in the Republican presidential primary.
Entrepreneur Vivek Ramaswamy announced his campaign for the 2024 Republican presidential nomination last week, joining a field of candidates including former President Donald Trump, former U.S. Ambassador to the United Nations Nikki Haley and other lesser-known candidates. On Friday, he gave an address at the 2023 Conservative Political Action Conference, an annual gathering of conservative activists and politicians held at the Gaylord Hotel and Convention Center.
We've celebrated our "diversity" so much that we forgot all the ways we're really the same as Americans, bound by ideals that united a divided, headstrong group of people 250 years ago. I believe deep in my bones those ideals still exist. I'm running for President to revive them. pic.twitter.com/bz5Qtt4tmm

— Vivek Ramaswamy (@VivekGRamaswamy) February 22, 2023
The 37-year-old Ramaswamy touched upon themes he outlined in his campaign announcement as he sought to gain support among conservative activists. Ramaswamy remains largely unknown among Republican voters, as his name is not included in the RealClearPolitics average of polls measuring support for declared and potential GOP candidates.
A poll conducted by Emerson College from Feb. 24-25, after Ramaswamy's campaign announcement, shows Ramaswamy receiving 4% support when respondents were asked who they would support if the field only included declared candidates.
Here are five interesting points Ramaswamy made at CPAC.