5 years ago John Chau became a Gospel hero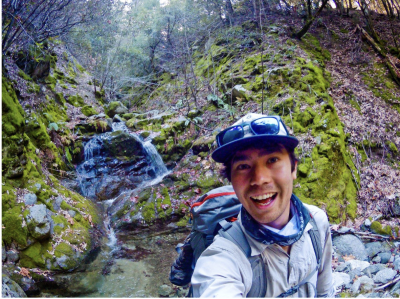 For those who believe the Bible is true, John Chau is a hero.
John took Jesus seriously when He said, "Go into ALL THE WORLD and make disciples." John also took Jesus seriously when He said, "whoever loses his life for my sake will find it."
Five years ago this week, 26-year-old John Chau went ashore on North Sentinel Island. If things had gone according to his plan, he'd be living today among the Sentinelese people, serving them with his medical skills and mastering their language — a tongue unknown to anyone not living on the island.
If things had gone according to his plan, none of us would have heard John's name.
Read the true story of John Chau.
Instead of being welcomed, John was killed by the islanders. Instead of being anonymous, his name was mocked and ridiculed in news reports, comedy routines and awful memes.
A new film from National Geographic explores John's mission to North Sentinel Island. If you, like me, believe John to have been a hero, you'll find much of the film frustrating. People who never met John are given screen time — without telling viewers their name or connection to John — to say how foolish and misguided he was.
At least John is given some voice in the film that purports to tell his story — through the pages of his journals, including entries written right before he went ashore for the final time. Perhaps John knew his motives and even his sanity might be questioned. "You guys might think I'm crazy in all this," he wrote in a final note to his family, "but I think it's worth it to declare Jesus to these people."
In counterpoint to John's fervent faith and sense of calling, the film's producers also share words from John's grieving father, Dr. Patrick Chau. Though Patrick Chau also graduated from Oral Roberts University where his son was prepared and encouraged to pursue his mission calling, Patrick seems to have renounced mission efforts to unreached people and even the idea that Christians should try to tell others about Jesus. He blames "extreme Christianity" — the kind that reads the Bible, believes it is true and does what it says — for confusing his son and leading to his death.
I was saddened to see the filmmakers use a dead man's father's words against him. It was a line from Patrick, whose letter the filmmakers weaved throughout the film, that most grieved me. Patrick criticizes his son for "giving up God's gift of life for nothing in return."
While I cannot begin to imagine the grief and loss Patrick Chau has experienced, he is wrong about what John received in return for his sacrifice.
Jim Elliott, another mission worker killed by a previously unreached tribal people, famously said, "He is no fool who gives what he cannot keep to gain what he cannot lose."
John was no fool. He very much got something in return for his willingness to be obedient to God's call even when it wasn't popular or easy or fun. It's just that the something John received can't be seen or appreciated with earthly eyes.
In Matthew 25, Jesus describes John's eternal reward: "Well done, good and faithful servant. Enter into the joy of your master."
As we honor John's earthly life five years after it ended, I hope many "extreme Christians" ponder one of John's final prayers for his family and other Christian friends. It was one of the last sentences he ever wrote: "I pray none of you love anything in this world more than Jesus Christ."