Ask Chuck: Vacation without debt
Dear Chuck,
I would love to treat my family to a vacation, but we just can't afford it unless we put it all on a credit card and pay it out over the coming months. Seems worth it to us. We need a break.
Vacations Via Credit Cards?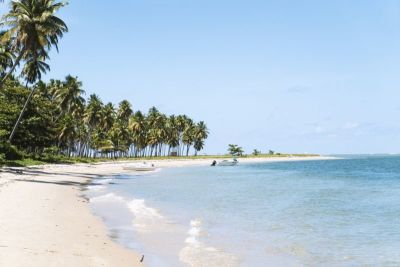 Dear Vacations Via Credit Cards,
Happy June! School's out, and many are looking forward to a traditional summer vacation to a theme park, the beach, or even bucket list travel destinations. Others, like you, do not see how they can afford one. The truth is you need a vacation; that is non-negotiable. But paying it out over months of high interest rates is not wise.
Vacations are vital
Vacations are permissible, profitable, and, more importantly, biblical! An article at Forbes, "Why Taking Vacation Time Could Save Your Life," makes the case that time off is "integral to well-being, sustained productivity and high performance."
The Harvard Business Review offers this compelling article: "Thinking of Skipping Vacation? Don't!"  Research shows that taking regular vacations grants greater job satisfaction. Those who take 10 days of vacation are 30% more likely to get a raise. "Research on elite athletes shows that rest is what enables them to perform at peak levels, and the same is true for us." Another HBR article to reference is: "We All Really Need a Vacation. Here's How to Make the Most of It." The article states, "Even before the pandemic, millions of days of vacation time went unused in the United States."
This article at Very Well Mind addresses burnout prevention and managing stress. "How to Take a Break from Work" says time off is needed when these signs are evident:
Lack of energy and motivation.
Low mood, sleep disturbances.
Difficulty concentrating, unfocused or fuzzy-headed.
Changes in eating habits, headaches, stomachaches, frequent illness.
Using drugs or alcohol to cope with stress.
Cynicism about work, poor performance.
Withdrawing from friends, family, or co-workers.
Even if these signs are not present, because we are made in God's image, we all benefit from rest. If He rested, we certainly can't ignore our need for rest! The break in routine can rest your mind and body, but sticking to clear parameters will prevent financial stress upon your return home.
Steps to a vacation you can afford 
Make a budget
A debt-free vacation is possible if you do it on a budget! Be realistic about what you can afford. Planning a vacation without debt requires cooperation, planning, perseverance, and, perhaps, some painful sacrifices, but the reward is worth it. Spend some time researching costs; then set a financial goal and get started.
Try pulling together more cash
Assess your financial situation. Try cutting back your variable expenses to accumulate some cash. If the family works together, you can jointly agree on things like not eating out for a month and giving up certain activities, foods, subscriptions, or new clothes. How about having a garage sale or selling larger items on Facebook Marketplace?
Plan to have fun
Consider driving to see friends and family or receiving them at your home. Camp, stay in state and national parks, spend time in nature, and simply unplug. Enjoy a staycation and take advantage of all the free or low-cost experiences near your home. Invite other families to join you. It can be a truly enjoyable time for all! If you cannot afford a summer vacation, save for a fall or winter one. You can find great rates in the off-season!
Vacation without overspending
According to a survey by Accrue Savings on travel and vacation habits:
Men are more likely to go into debt than women.
Gen X is the generation most likely to have gone into debt.
Most of those surveyed incurred $500–$2,999 of debt.
Managing family expectations
It is easy to overspend when away from home because people let down their guard. They relax and treat themselves to new activities, souvenirs, drinks, and once-in-a-lifetime experiences. Some find it easier to give in to a child or spouse than answer with a loving, "No, we can't do that this year." Discuss the situation and try to teach basic financial principles before leaving home. Then hold one another accountable. You might want to enact a no-complaining rule.
Perhaps you can surprise the family with special treats purchased or prepared ahead of time. Carrying food and drinks with you is usually more affordable than buying on-location. If driving, bring books, journals, pens, pencils, games, and in-car entertainment to pass the time. Limit or avoid screen time so the family is truly present — communicating with one another and enjoying the scenery. Plan family devotions and time to praise and worship God.
Set a new standard
Please get away and rest, but try to avoid doing it with debt, which will only add financial stress to back-to-school and holiday expenses coming in the Fall. I have a wealthy friend who annually pitches a tent in a state park just an hour from his home in North Carolina. He and his wife spend the weekend completely unplugged from the world. Although he could afford a 5-star hotel, this is one of his favorite ways to recharge. He inspires me to find ways to set a new standard for how I steward my vacation expenses.
Crown has a number of resources available to assist in budget planning, including calculators, online courses, and even personal budget coaches. If we can help your family get on the road to financial freedom, please reach out, and we would be honored to help.