Here are 4 ways to find strength in Christ to combat mental health issues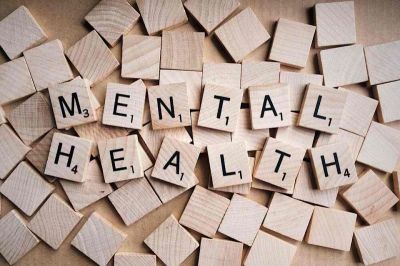 Young adulthood is thought of as a time of exploration and growth, a time when individuals begin to carve out their own paths and make their mark on the world. However, for young adults, this time can also be marked by significant mental health issues and difficulty with overcoming them. If this sounds like your current challenges, then you should read on.
Factors contributing to mental health issues
Mental health issues are common among young adults, with many experiencing symptoms of anxiety, depression, and other disorders. According to a report by the National Institute of Mental Health, 1 in 5 young adults aged 18-25 experienced a mental illness in the past year. This is a significant increase from previous generations and highlights the need for greater support and alternative approaches to help young adults struggling with mental health challenges.
There are a number of factors that contribute to these mental health challenges. These include academic and financial pressures, social isolation and loneliness, difficulty navigating the transition to adulthood, or lack of self-fulfillment. Sound familiar? In addition, many young adults are still developing their sense of identity and purpose, which can lead to feelings of confusion, self-doubt, and anxiety.
A heart of servitude can help overcome mental health challenges

Despite these challenges, you have a powerful resource in your identity in Christ. Faith and service to others can provide a sense of purpose and grounding, a reminder of their inherent worth and value, and a source of strength in difficult times. You can tap into your identity in Christ by serving those who are disadvantaged just like Christ did.
I firmly believe that one of the best ways to reverse course on mental health challenges is considering the needs of those around us. 
Here are 4 ways to help you find your identity in Christ and overcome mental health challenges:
Embrace Your Worth and Value in Christ: It can be easy to feel overwhelmed by the pressures of life and the messages we receive from the world around us. However, as Christians, we are reminded that we are loved and valued by God, no matter what. By embracing this truth, you can find the confidence and self-assurance you need to navigate life's challenges. As we read in Hebrews 10:35-36, "Do not throw away your confidence, which has a great reward. For you have need of endurance, so that when you have done the will of God, you may receive what was promised."
Rest in His presence: When we get to know God, we get to learn how much He loves us, which enables us to trust Him more. When we surrender all of our problems to Him, we renew our minds with the Word, and trust in His promises. Then we truly do what we are created to do, which is to be obedient to Him and His word, surrender our burdens and worries, and enjoy life and His creation.
Find Community and Support: You don't have to face mental health challenges alone. Find a supportive community of fellow Christians and build relationships that provide encouragement, accountability, and a sense of belonging. Join a small group at a local church, participate in a Bible study, or volunteer at Christ-centered non-profit organizations! There are many opportunities to connect with others who share your faith and struggles.
Consider long-term solutions: Consistency is key. Whether you are new to the Christian faith or have been a Christian since childhood, discovering your identity in Christ will be a journey. Consider joining a discipleship program, finding a steady mentor, or embarking on long-term mission trips. Join other young adults from all over the country to build your confidence, gain leadership skills, and spark your passion. If you are unsure of what your next move will be as you enter your adult years, see if the Dream Center's available experiences for young adults from all walks of life are a good fit for you. 
Step out and be a blessing so that you can be blessed
Serving others may not permanently solve depression and anxiety, but it will benefit someone while taking your mind off your negative thoughts and problems. Nothing leaves you with more satisfaction than giving back, whether that's to a family member, a neighbor, or someone halfway around the globe.
Step out, even in your pain, and find a way to bless just one person around you. There are countless ways to help, even in your own backyard. It will impact you just as much as it helps our neighbors, and you may just discover your calling in life.
Serving and surrounding yourself with others is not a "one size fits all" approach. But something that is true for all of us is the fact that you are loved, you are worthy, and everyone's journey to discover their identity in Christ will take time. When you are ready to take the first step, He will be waiting with open arms and His strength will sustain you on that journey.
Matthew Barnett is the co-founder of the Los Angeles Dream Center and senior pastor of Angelus Temple. The Los Angeles Dream Center is a faith-based non-profit dedicated to transforming the lives of individuals and families in Los Angeles through residential and outreach programs.