How to reach Gen Z with the Gospel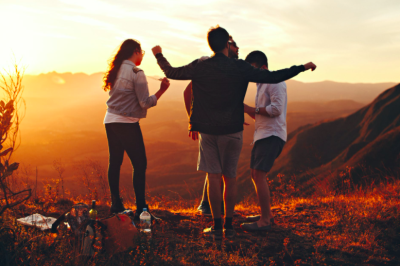 "Behold, I say to you, lift up your eyes and look at the fields, for they are already white for harvest!"(John 4:35). 
Surely, this couldn't mean that godless Gen Z is ready for salvation? 
Here is an excerpt from a research article entitled "Atheism Doubles Among Generation Z": "Americans' beliefs are becoming more post-Christian and, concurrently, religious identity is changing. Enter Generation Z: Born between 1999 and 2015, they are the first truly 'post-Christian' generation."
It is true that this generation isn't interested in seeking God. But that's nothing new. The Bible says that no one seeks after Him:  "There is none who understands; There is none who seeks after God" (Romans 3:11). 
How, then, do we cause a sin-loving generation (that doesn't seek after God) to seek Him?
How to make the horse drink
I'm sure you're familiar with the maxim, "You can lead a horse to water, but you can't make it drink." It sounds reasonable, but it's not true. This is because we can salt the horse's oats. And there is a biblical way to salt the oats of any generation that has no thirst for God. 
Many today have been told that they aren't made in the image of God but rather evolved from primates — the products of Darwinian evolution. However, we believe that human beings are not animals. We are 1. created with "eternity" in our hearts (Ecclesiastes 3:11) and 2. made with an intuitive sense of right and wrong (Romans 2:15). 
It was "eternity" in the heart of King Solomon that caused him to grieve over the fact that death made life futile. Until we come to the Savior, we too have mourning in our hearts (see Hebrews 2:14-15). All of us have a will to live, and it is there that we can salt the oats. I have done this one-to-one with thousands of Gen Z, and I have seen many who have had no desire for God opening their hearts wide to the gospel in a matter of minutes. Here is a typical conversation:
"Excuse me. Do you think there's an afterlife?"
"I don't know." 
"Do you think about it?" 
"Sometimes."
"Do you ever read the Bible?"
"No."
"Let me give you a synopsis. In the Old Testament, God promised to destroy death. In the New Testament, we see how He did it. Did you know that?"
"No, I didn't know that."
The very thought that there could be hope in the face of death widens eyes. That's when I explain that death is not a natural part of an evolutionary process — that the Bible says, "The wages of sin is death" (Romans 6:23). God is paying us in death for our sins — like a judge gives a murderer the death sentence, saying, "You have earned this. It's your wages. It's what is due to you." Our death will be evidence to us that God is deadly serious about sin.
Jesus created a thirst for the Gospel when He said to the woman at the well, "If you knew the gift of God, and who it is who says to you, 'Give Me a drink,' you would have asked Him, and He would have given you living water" (John 4:10). He then spoke to her about her transgression of the Seventh Commandment. And that brings us to the second most powerful tool that God has placed into our hands to reach this generation. 
I ask, "Do you think God is justified in giving you the death sentence? Are you that evil, or do you think that you are a good person?" Most say that they're morally good (see Proverbs 20:6), and that's when I take them through the moral Law (the 10 Commandments) to bring the knowledge of sin. 
This is the biblical way to prepare the human heart for grace. I've lost count of the number of times I've heard young people say, "I've never heard that before. Thank you for speaking to me." 
Under the sun
Solomon did everything under the sun and found that it was nothing but vanity. It was chasing the wind. Social media has given Gen Z everything under the sun. Their Solomon experience has come to them in their youth. Life has become a boring and depressing vanity, adding to a suicidal epidemic. 
Meanwhile, this massive generation of millions is ready for harvest. Gen Z is ready to be taken out of the darkness of futility into the Kingdom of God. But there is one problem: "The harvest truly is plentiful, but the laborers are few" (Matthew 9:37, emphasis added).
Let me tell you a secret. For years, we have tried to stay clear of using the word "evangelism." This is because sharing our faith has the attraction of a root canal. Most of us would rather be doing anything but reaching out to the lost. But we will lose this generation if we don't get off our pews and take the Gospel to every creature. With God's help and these biblical principles, we can do it. We must.