Hillsong Church charged Compassion International $1M annually for promotion: report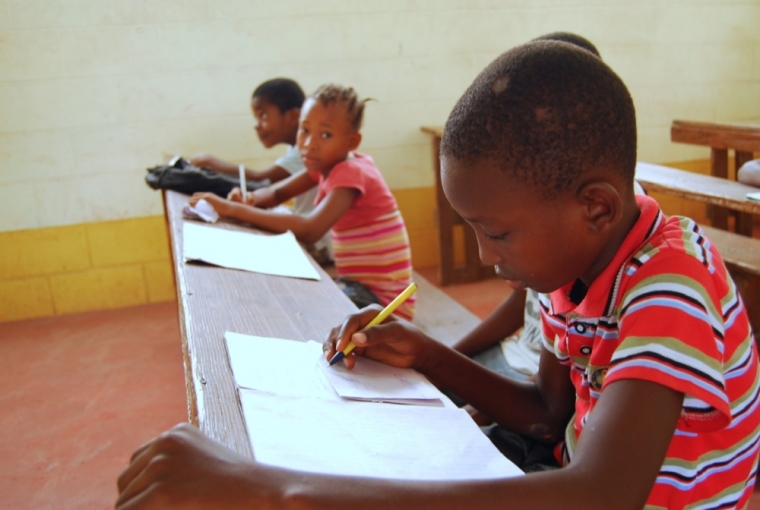 Hillsong Church has been charging child sponsorship and Christian humanitarian aid organization Compassion International $1 million annually to do God's work in helping young children through a partnership a new whistleblower's report has called "disgusting."
The characterization of the partnership between the global megachurch and Compassion International, which is headquartered in Colorado Springs, Colorado, came from a 44-page summary of the whistleblower's report which was recently announced by Andrew Wilkie, an independent member of the Australian Parliament. 
The report which was reviewed by The Christian Post breaks down reams of financial records and Hillsong Church board documents detailing how the global megachurch earns and spends its cash. 
"Perhaps the most disgusting aspect of all the above excessive spending and private benefit is that Hillsong promotes child sponsorship organization Compassion International at its conferences and worship tours via on-stage presentations and permitting Compassion to have a display 'stand' at the event," the report says.
"However, Hillsong does not promote Compassion out of the 'goodness of their heart.' Instead, Hillsong charges Compassion $1,000,000 per year for the privilege of being their child sponsorship partner," it adds.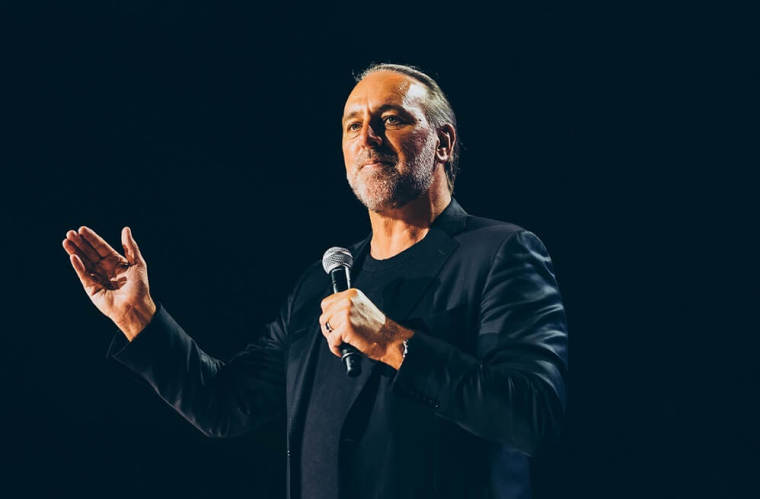 Asked about the claims made in the report, Tim Glenn, Compassion International's global public relations director, told CP on Monday that he was not at liberty to discuss the terms of the organization's contract publicly but said they had similar marketing agreements with "dozens" of churches around the world.
"We have relationships with dozens of churches around the world. And the terms of those also are obviously confidential. … It is not unique for a church to partner with a nonprofit ministry in exchange for opportunities to share about your ministry at those church events or conferences," Glenn told CP.
He further explained that the cost of the partnership with Hillsong Church which has existed for some 25 years is far outweighed by the benefit gained by the organization.
"We can report that Compassion's engagement with Hillsong has resulted in significant impact, as seen in the 118,963 children who have been connected with a loving, caring sponsor as a direct result of our relationship with Hillsong," he explained in a statement.
"All costs associated with fundraising are regularly reviewed and included in Compassion's annual financial reports as part of our fundraising/marketing expenses. Rigorous evaluation of each opportunity means that Compassion can engage in these types of events and still ensure over 80% of donations are used to directly benefit children living in poverty," he added.
And Compassion International's marketing strategy has been quite effective.
The Christian humanitarian aid agency's annual financial report for 2022, shows it had revenues of more than $1.1 billion and spent just over $200 million on fundraising, management and general administration.
When asked what he thinks would have happened if they didn't have the money to pay for access to Hillsong's church members, Glenn reserved his comment.
"I can't speak to what would or wouldn't happen, but our relationship with Hillsong has gone back 25 years. It's been a really good relationship with them," he said.
The whistleblower's report accuses Hillsong Church founder Brian Houston and other leaders, including the newly appointed Global Senior Pastor Phil Dooley, of money laundering, tax evasion and shopping sprees that would "embarrass a Kardashian."
"Last year a whistleblower provided me with financial records and board papers that show that Hillsong is breaking numerous laws in Australia and around the world relating to fraud, money laundering and tax evasion," Wilkie alleged during his presentation in Parliament last Thursday.
He then pointed to a document showing that in 2021, as the world grappled with the impact of the COVID-19 pandemic, four members of the Houston family jetted off with friends to Cancun, Mexico, for a luxury retreat lasting three days and billed the church $150,000 for it.
Wilkie alleged that Dooley, who was just anointed as Hillsong's new global senior pastor last month with high praise from the church, allegedly splurged right along with the church's embattled founder Brian Houston who was ousted in March 2022 for misconduct.
"The new head of Hillsong, Phil Dooley, has told church followers he only flies economy, but these documents show him clocking up $58,000 in business-class flights for him and his daughter to Guatemala, $42,000 in business-class flights to Mexico and $32,000 in business-class flights from Cape Town to Sydney via the U.S.," Wilkie said. "Hillsong followers believe that the money they put in the poor box goes to the poor, but these documents show how that money is actually used to do the kind of shopping that would embarrass a Kardashian."
A spokesperson for Hillsong noted in an earlier statement that the church network has been "open and transparent with our congregation about past governance failures, and over the past twelve months we have engaged independent, professional assistance to overhaul our governance and accountability procedures."
"The claims made in federal parliament by Mr. Andrew Wilkie are out of context and relate to untested allegations made by an employee in an ongoing legal case," the statement reads. "These allegations, made under parliamentary privilege, are in many respects wrong, and it is disappointing he made no effort to contact us first. If he did so we would have answered his questions and provided him with financial records to address his concerns."
Asked if Compassion International still has a partnership with Hillsong Church in the wake of the whistleblower's report, Glenn noted that "financial stewardship is huge to us." While he would not confirm whether or not Hillsong Church is still being paid for the partnership, he said the situation was being closely monitored.
"We're watching all those developments," Glenn said. "Anytime we engage in a relationship with any organization, ministry, church or whatever, we continually evaluate those relationships and make sure that we're in alignment on those key things that are important to us, our statement of faith, our missional values. So, we're continually monitoring and watching the developments."