Couple accuse fertility clinic of 'falsifying records' after baby is born with cancer gene: lawsuit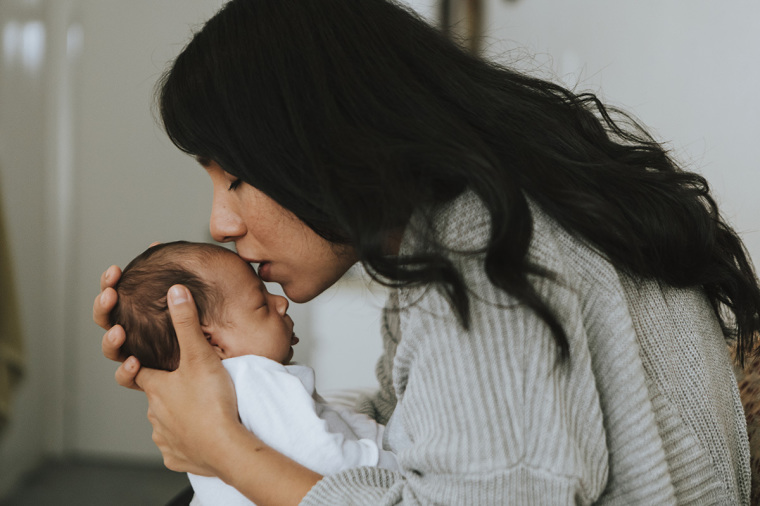 A California couple is suing a fertility clinic they claim "falsified records" to conceal an error that led to the implantation of an embryo "with stomach-cancer mutation" that could lead to their child having cancer or an "early death." 
Jason and Melissa Diaz, who married in 2018, both desired to have children of their own but were concerned about passing on a genetic mutation for cancer. 
Melissa Diaz carries a BRCA-1 mutation, increasing her risk of developing breast and ovarian cancer. And Jason, who carries a mutation of the CDH1 gene, which means that individuals with this mutation have a high risk of developing stomach cancer, himself underwent gastrectomy surgery in 2018 after chemotherapy proved unsuccessful. Neither parent wanted to pass on their predisposition for cancer and had hoped to eradicate it for future generations in their family. 
According to a copy of a lawsuit provided to The Christian Post, instead of conceiving a baby naturally, the couple decided to try having a baby via IVF to avoid passing on the genetic risk of cancer. After researching their options, the couple settled on the Huntington Reproductive Center, which operates nine locations in Southern California. Owned by the Chinese
corporation Jinxin Fertility, it's purportedly "one of the largest" fertility clinics in the world and is "ranked first among all [assisted reproductive services] providers in
the United States," the suit adds. 
During a 2018 meeting at the fertility clinic, the Diazes claim they were clear about not wanting to pass on these genetic mutations to their child, according to the lawsuit. Melissa Diaz underwent several egg-retrieval procedures, creating five embryos. An embryo without either mutation was created in August 2020, but Diaz miscarried. 
Although the remaining four embryos all carried the CDH1 gene and two also carried the BRCA-1 gene, the Diazes claim they were misled to believe that one of the male embryos had tested negative for CDH1 after undergoing preimplantation genetic testing. 
In September 2021, the parents welcomed a baby boy, and their families "shared their joy," and held a "giant party" to celebrate eliminating the CDH1 mutation from the family line. The family believed the parents had "broken the curse" of cancer. 
The joy was "short-lived," however, according to the lawsuit. In July 2022, the parents decided to try for a second baby before Melissa Diaz had her ovaries removed due to her risk of ovarian cancer. 
After contacting an IVF coordinator to obtain a copy of the embryology report to decide which embryo they could implant next, the couple discovered their son had both of his parents' unwanted gene mutations. The genetic testing report also had handwritten notations next to each baby and showed that their newborn son had the CDH1-gene mutation and there were no remaining embryos — male or female — who only had the BRCA-1 mutation. 
The coordinator allegedly did not respond for several days after Melissa Diaz asked for clarification about whether she was sent the wrong report. Eventually, an employee from the fertility clinic called the couple and said the facility had made a "serious mistake." The mother requested to see her medical records and claims the clinic produced an altered copy of the genetic testing report that did not show the handwritten citations noting which embryo had been implanted and the sex of each child. 
Adam Wolf, the Diazes attorney, confirmed in a statement to CP that the couple does not plan to use the remaining embryos since each one has a genetic predisposition to have stomach cancer. 
A spokeswoman for Huntington Reproductive Center told CP in a statement that the staff "empathize" with the family's situation and that the clinic stands by its medical employees' professionalism and expertise. 
"However, the patients associated with the case sought genetic testing and genetic counseling outside of HRC Fertility, and with an outside party; they wished to have a male embryo transferred, which we carried out according to the family's explicit wishes and in accordance with the highest level of care," the spokeswoman added. "We offer a variety of fertility procedures so all families, regardless of challenges, can have the opportunity to become parents. We have successfully helped thousands of ​individuals, couples and families become loving parents, including the patients involved in this story."
In the suit, the couple's stated fear is that in the future, their son will undergo "untold pain and suffering" due to the clinic's "misconduct" and would possibly need surgery in the future after developing stomach cancer and would "require a total stomach-removal surgery or both."  
Jennifer Lahl, founder and president of the Center for Bioethics and Culture, who opposes both IVF and surrogacy, told CP that fertility clinics are in the business of making money, and they do this by promising couples the "perfect baby, ordered to their specifications." 
"In this case, the Diaz family understandably were concerned about passing on the father's genetic disease to their child," Lahl said. "This particular clinic promised that they would test the embryos and not implant any that carried this particular trait. Unfortunately, errors were made." 
"Once we move to making new human life in the lab, human hands are involved that can make human errors," she continued. "How often do errors occur is hard to know. The only errors we typically hear about are those that are discovered." 

David Davis, a medical research analyst for Focus on the Family, a Christian organization, also commented on the case, noting that reproductive technologies cannot create embryos "guaranteed to be free of certain genes or traits." 
"The only way a couple undergoing IVF could be sure to avoid having a child with cancer genes such as BRCA-1 or CDH1 would be to employ preimplantation genetic diagnosis," Davis told CP in a statement on Monday. The Diazes took that step by getting preimplantation genetic testing. 
"PGD, of course, does not really eliminate these genes. It merely determines which embryos carry the affected genes," he added. "Embryos that do not carry the genes for cancer are judged worthy of life, while embryos carrying these genes are destroyed."
Davis also raised concerns about IVF practices that create numerous embryos that are then discarded, destroyed for scientific research, or frozen indefinitely. Davis argued that this treats "human life as something that can just be thrown away." 
He noted, however, that some moral objections to IVF "diminish" when doctors only create the number of embryos that can be safely implanted in the mother's uterus. 
"We believe this is a crucial means of avoiding the most glaringly unethical consequences of IVF and are convinced that fertility specialists should adopt this approach to be certain that young human lives will be protected."