Christian school fires staff accused of potential 'multi-million dollar embezzlement scheme'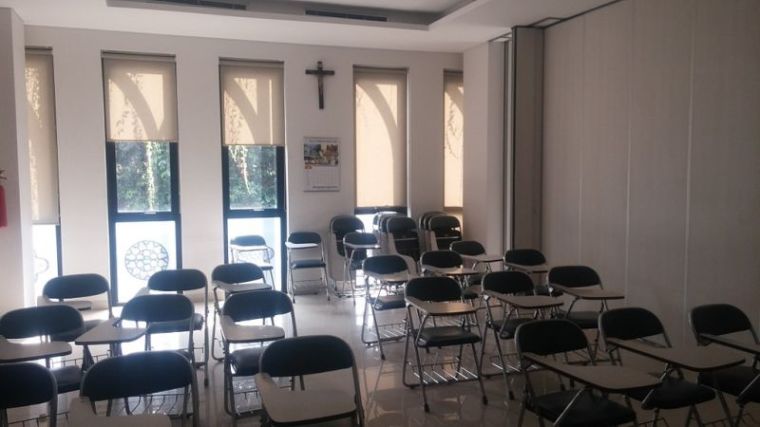 A Utah-based Christian K-12 academy fired four top administrators for their alleged involvement in what is potentially a multi-million dollar embezzlement scheme involving tuition funds.  
The Layton Christian Academy has filed a lawsuit in an effort to recoup some of the losses and prevent the accused individuals from accessing the financial records. On Tuesday, the academy held an open discussion with parents at the Children's Center Auditorium to discuss concerns about a lack of transparency and communication. 
As KSL-TV reported Monday, the four terminated individuals are Greg Miller, head of the school; Karen Miller, an administrator; Jared Miller, secondary education principal; and Lexie Miller, a student life advisor. The fired administrators are all members of the same family. 
In a Monday letter to the academy's community, Rev. Myke Crowder, founder of Layton Christian Academy and senior pastor at the Christian Life Center in Layton, stated that he "had no choice but to terminate" the four administrators. 
"They are immediately terminated from all employment and representation of Christian Life Center Church or Layton Christian Academy, Eagle Elite Sports, or any other programs related to CLC or LCA," Crowder wrote. 
Due to pending legal proceedings, the academy founder stated in the same letter that the school could not release further details related to the administrators' termination. 
In a separate letter, Crowder promised to address parents' concerns about a lack of communication from school administrators and vowed that new administrative staff would be "open and transparent."
"We recognize the lack of communication that has been happening over the past months has been difficult for many of you. It has been difficult for me to watch as the founder of Layton Christian Academy and the pastor of CLC for over 35 years," Crowder stated.
The Layton Christian Academy did not immediately respond to The Christian Post's request for comment. 
In a separate Monday KSL-TV report, the outlet analyzed court documents related to the lawsuit filed by the Christian Life Center, which owns and operates the academy. The church was founded as the First Assembly of God in 1952. Crowder was elected pastor in 1986, and the academy opened in 1993. 
The lawsuit alleges that the school administrators were behind a "massive fraud and potentially multi-million dollar embezzlement scheme." 
"If the Millers are not stopped, they could financially destroy Christian Life Center as a whole," the document claims. 
The legal filings allege the Millers diverted tuition money to support their business ventures. An internal investigation into the scandal began after Myke Crowder's son, Chris Crowder, became suspicious late last year after an $88,000 invoice was discovered. 
"We did an internal investigation, and that investigation got to the point where we felt like we needed to turn it over to proper authorities," Crowder said. "Regardless of how many controls you have on transactions, seems like there is always something you can get around."
Last February, a Catholic nun was sentenced to a year in jail after she was convicted of stealing over $825,000 from a California Catholic school where she served as principal.
Court documents allege that Mary Margaret Kreuper diverted funds from St. James Catholic School in the Los Angeles suburb of Torrance "to pay for expenses that the order would not have approved, much less paid for, including large gambling expenses incurred at casinos and certain credit card charges."