Church associate arrested in shooting death of pastor's wife, councilwoman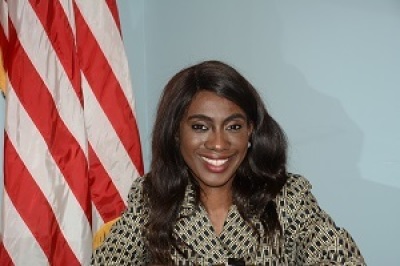 Nearly four months after Eunice Dwumfour, a pastor's wife and Republican New Jersey councilwoman, was gunned down in her car just outside her townhome in Sayreville, authorities announced that they have arrested and charged a 28-year-old Virginia man with her murder.
At a press conference Tuesday, Middlesex County Prosecutor Yolanda Ciccone said detectives from the Major Crimes Section of the Middlesex County Prosecutor's Office, the Sayreville Police Department, the FBI and members of the Virginia Chesapeake Police Department arrested Rashid Ali Bynum outside a residence in Chesapeake City, Virginia, at 10:45 a.m.
Ciccone said Bynum was taken into custody without incident and he was charged with first-degree murder, second-degree unlawful possession of a handgun, and second-degree possession of a handgun for an unlawful purpose.
At the time of the press conference, Ciccone said Bynum was awaiting extradition to New Jersey where he would be held at the Middlesex County Adult Correctional Facility pending a pre-trial detention hearing in the Superior Court of New Jersey.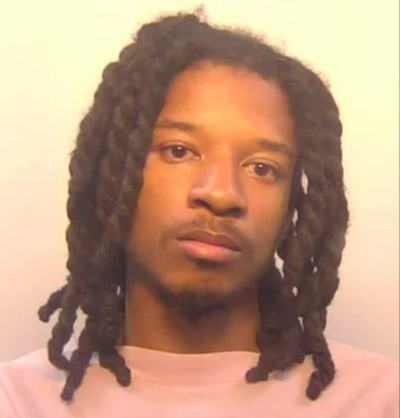 "This was a very complex extensive case with painstaking police work every single moment until today and it will continue until after today," Ciccone said. "The murder has shaken the community, and no arrest will bring back the late councilwoman. However, I do trust that justice will be found through the criminal justice process."
At the time of her murder, Dwumfour, a 30-year-old mother, had recently married a pastor who lives in Nigeria. She was found in her Nissan SUV with multiple gunshot wounds. The shots were reportedly heard by her 11-year-old daughter.
Along with her work as a councilwoman, Dwumfour served as a pastor at the Joshua Iginla Lasisi-led Champions Royal Assembly megachurch headquartered in Nigeria. Investigators say she was also an officer of Fire Congress Fellowship, a related entity of the church that has a branch in Virginia, WFMZ reported. Bynum was listed in Dwumfour's cellphone contacts under an acronym for Fire Congress Fellowship.
Court records cited by WFMZ say the church, where Dwumfour also served as treasurer, had been struggling financially. Records show the church's income falling from $250,000 in 2017 to $350 in 2020.
It remains unclear what was the nature of Dwumfour's and Bynum's relationship, but Sayreville Mayor Victoria Kilpatrick said she was troubled that the late councilwoman's death is connected to her church.
"The fact that it was connected to that component of her life is even more saddening to me because you look to God for light and protection. So to know that that was the connection hurts, but at the same time, evil can lurk anywhere," she told WFMZ.
John Wisniewski, an attorney for Dwumfour's family, said while they are happy for the arrest, they have "even more questions today than there were before."
"We have an alleged murderer in custody in Virginia, but now they are trying to also understand the relationship," Wisniewski said. "How this person came to target Eunice? What was the rationale?"