Former SBC President Steve Gaines announces cancer diagnosis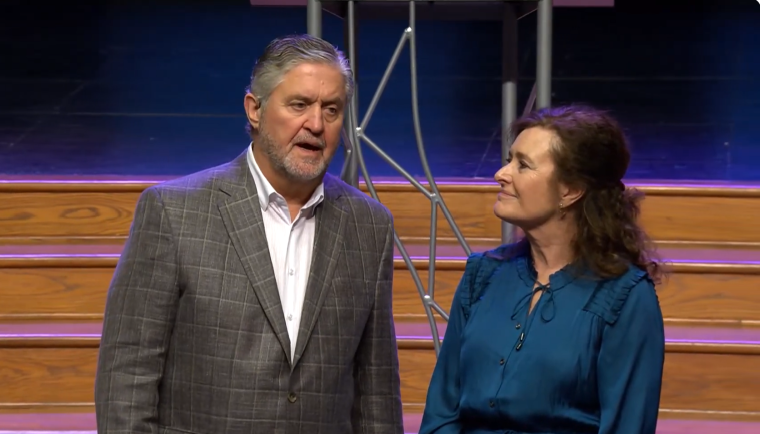 Former Southern Baptist Convention President Steven Gaines, the senior pastor of Bellevue Baptist Church in Memphis, Tennessee, told his congregation Sunday that he has been diagnosed with kidney cancer.
With his wife, Donna, by his side, Gaines, who served as SBC president from 2016 to 2018, announced at the 11 a.m. worship service that he learned he had cancer last Friday.
"Just this past Friday, I was diagnosed with kidney cancer, and we just want to tell you. We want you to hear it from us," Gaines, 65, said.
"We got some great doctors; we've got the best doctor, Amen? Got the best doctor," he said, noting that he will be undergoing treatment for the diagnosis, including at the MD Anderson Cancer Center in Houston, which is currently ranked No. 1 in the nation for treating adult cancers by the U.S. News and World Report.
"We'll be following their direction," Gaines said of his doctors.
"I've had some tests and all, but we're going to go through a few more things. And then we'll be going to MD Anderson as well. And that's down in Houston, and they're cancer experts on how to treat things. So all we're wanting you to do is pray for us," he said. "I just want to tell you, firsthand, OK? Didn't want you to hear it for somebody else. Wanted to tell you straight up."
The American Cancer Society, which relies on information from the Surveillance, Epidemiology and End Results database maintained by the National Cancer Institute, states that if kidney cancer is localized, meaning there is no sign that the cancer has spread outside of the kidney, the five-year survival rate is 93%.
If the cancer is regional, meaning the cancer has spread outside the kidney to nearby structures or lymph nodes, the five-year survival rate is 72%. If the cancer is considered distant or it has spread to distant parts of the body such as the lungs, brain or bones, the five-year survival rate drops to 15%.
Gaines hasn't disclosed the extent to which his cancer has or hasn't spread and whether or not he would be taking time away from his pulpit to undergo his planned treatment.
Bellevue Baptist Church did not immediately respond when contacted for comment Monday by The Christian Post.
Gaines has pastored Bellevue Baptist Church since 2005 and previously led churches in Texas and Alabama.
He and his wife have four children and 16 grandchildren.