Minnesota law keeps faith-based colleges out of dual enrollment program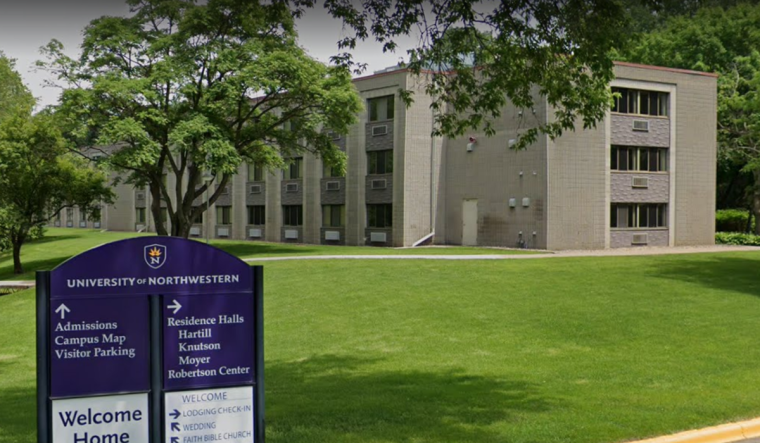 A lawsuit has been filed against the state of Minnesota over a law excluding religious colleges and universities from a program that enables high school students to obtain no-cost college credit. 
The Becket Fund for Religious Liberty announced last week that it was filing a lawsuit in the United States District Court for the District of Minnesota following the Democrat-controlled Minnesota Legislature's amendment of the Postsecondary Enrollment Options program to exclude institutions that "require a faith statement from a secondary student seeking to enroll in a postsecondary course" or "base any part of the admission decision based on a student's race, creed, ethnicity, disability, gender or sexual orientation or religious beliefs or affiliations."
As explained in the complaint, the Postsecondary Enrollment Options program seeks to "promote 'rigorous academic pursuits' and to provide a 'wider variety of options' to high school students by enabling them to enroll full time or part time at eligible postsecondary institutions" and thereby "simultaneously earn both high school and college credit, cost-free." 
The lawsuit, filed on behalf of parents Melinda Loe, Mark Loe, Dawn Erickson and their children, as well as Crown College and the University of Northwestern-St. Paul, names Minnesota's Democrat Gov. Tim Walz, Minnesota Commissioner of Education Willie Jett and the Minnesota Department of Education as defendants. Its May 24 filing coincides with Walz's signature of the changes to the Postsecondary Enrollment Options program, which are slated to go into effect July 1. 
The complaint identifies the changes to the Postsecondary Enrollment Options program as violations of the First Amendment to the U.S. Constitution's Free Exercise and Establishment Clauses as well as the Equal Protection Clause's ban on discrimination based on religion. It asks a federal judge to declare the revisions unconstitutional in addition to requesting awards for damages and attorneys' fees.
"Minnesota politicians just slammed the door on thousands of kids in their state who want to get a head start on college, all because the schools they want to attend share their religious beliefs," said Becket Senior Counsel Diana Thomson in a statement announcing the lawsuit. "That decision is not only patently anti-religious; it is also against the law." 
Plaintiffs Mark and Melinda Loe elaborated on how the changes to the Postsecondary Enrollment Options program directly impacted them: "The PSEO program guarantees all students equal opportunity to pursue excellent academics at a school of their choice. It gave our older children a head start on college in Christ-centered communities at Northwestern and Crown. All we want is for the rest of our children to have the same opportunity to be educated in an environment consistent with their religious beliefs."
"Rather than discriminating against people of faith, Minnesota should be looking for ways to help all students find a school that best fits their interests and values," they added. University of Northwestern-St. Paul President Corbin Hoornbeek described his institution as "the largest PSEO provider in Minnesota" and outlined its purpose as to "provide Christ-centered education, equipping students to grow intellectually and spiritually, to serve effectively in their professions, and to give God-honoring leadership in the home, church, community, and world."
Noting Northwestern's desire to "continue helping on-campus PSEO students flourish in preparation for the next chapter of their academic journey," Hoornbeek expressed hope that "the court will uphold our ability to do so, just like any other Minnesota school is permitted to do." Crown College President Andrew Denton offered a similar analysis, asserting that "the First Amendment protects our current and future PSEO students' right to participate in PSEO without abandoning our faith."
"Even in the face of legislation designed to hinder students who want the education we provide, we remain steadfast in our commitment to protecting our mission and our community's deeply held religious beliefs," Denton asserted. The lawsuit comes a week after the Minnesota Legislature amended the statute governing the PSEO program as part of HF 2497, a massive education bill Walz signed into law Wednesday. 
On May 16, the Democrat-controlled Minnesota House of Representatives approved HF 2497 in a 70-62 vote that fell along party lines, with all votes in favor of the measure coming from Democrats and all votes in opposition coming from Republicans. That same day, the Democrat-controlled Minnesota Senate approved the measure in a 35-32 vote, with one Republican joining all Democrats in supporting it and all other Republicans voting against it.