Andy Stanley to host conference for Christian parents of LGBT-identified kids
Scheduled speakers include Evangelical pastor who resigned after board discovered son's attraction to minors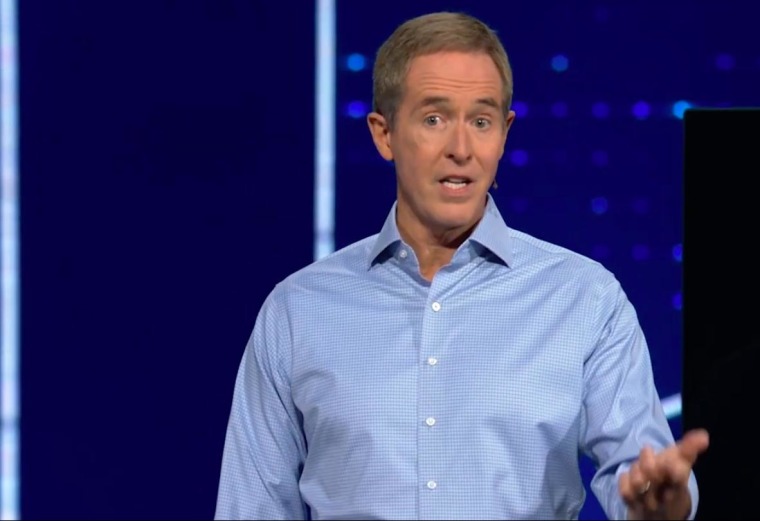 Megachurch Pastor Andy Stanley, who has been the center of controversy following public comments he made regarding gay individuals in the Church having more faith in God, is scheduled to host a conference at his church for Christian parents of LGBT-identified children later this year.
The Unconditional Conference is scheduled to be held Sept. 28–29 at Stanley's North Point Community Church in Alpharetta, Georgia. Stanley is listed as one of the conference speakers on the event page of the Embracing the Journey website. 
With a stated goal of helping "parents demonstrate the unconditional love of Jesus," the Unconditional Conference includes a scheduled lineup featuring Stanley, Embracing the Journey co-founders Greg and Lynn McDonald, former megachurch pastor John Ortberg, North Point Ministries' Debbie Causey, and LGBT advocate Justin Lee. 
"In a world that makes us choose sides, experience a conference from the quieter middle," reads a tagline on the site.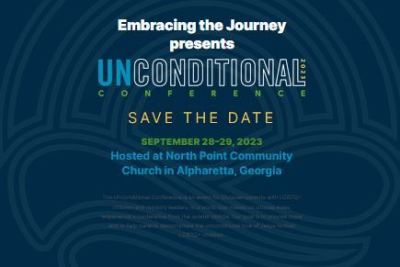 In addition to being featured in the guest speaker lineup, Stanley himself offers an endorsement of the event, writing, ​"Greg and Lynn have done a remarkable job with a difficult subject: raising a child who is gay in a conservative Christian culture that doesn't always know how to respond or how to help. They tackle tough issues with grace, compassion, and integrity."
Embracing the Journey's stated mission is "to build bridges between LGBT individuals, their families, and the church, not in spite of the [Bible] but because of the [Bible], drawing parents and children into a deeper relationship with each other and vertically with God."
In addition to the McDonalds, the lineup includes Ortberg, an Evangelical pastor who resigned from Menlo Church in Northern California in July 2020 after the church's board of elders learned he allowed his son to serve as a volunteer in children's ministry despite knowing he was attracted to minors.
Ortberg, who had pastored the multi-campus Menlo Church since 2004, reportedly learned his youngest son, Johnny, was attracted to children in July 2018.
The board of elders later said their leader exhibited "poor judgment" but that no harm was done to any minor in the Menlo Church community based on their investigation.
Causey, who wrote a book about her own son coming out as homosexual with featured endorsements from the McDonalds and Lee, is the director of Care for North Point Ministries and is featured on several videos and other pages of the Embracing the Journey site.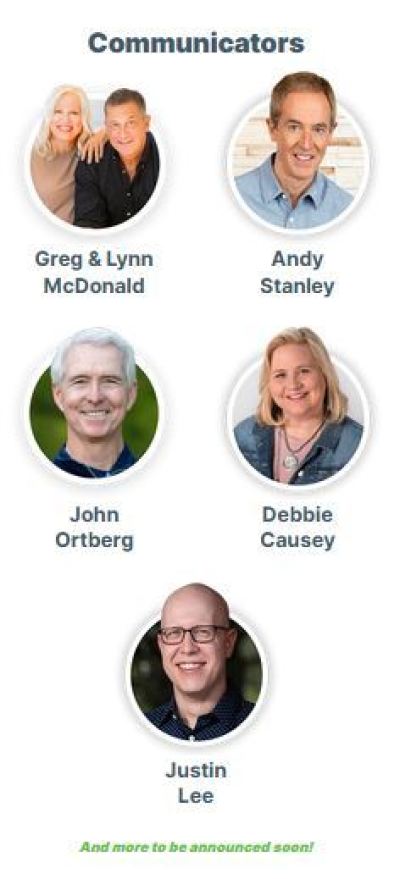 Lee, whose Nuance Ministries website features the tagline "Bridging the LGBTQ/Christian divide," spoke of non-affirming Christians in a 2017 interview.
"It's really easy for us to feel like, 'The work is done, everybody gets it, except for maybe a few extremists out there.' That's just not the case. The reality is in the United States, and around the world, there are lots and lots of LGBT folks and their families who feel incredibly alone in Christian spaces," he told the progressive Christian magazine, Sojourners.
He added, "I think it's still important to keep the dialogue open with folks that are not affirming in a way that recognizes where they're coming from, but also recognizes our own needs as human beings. There's kind of a tough balance. It's a tough place to be."
Notably, another one of the endorsements for the McDonalds comes from Kathy Baldock, executive director of Canyonwalker Connections, which aims to "repair the division existing between social and Christian conservatives and…[LGBT] communities."
Baldock was part of the team behind the film "1946: The Mistranslation That Shifted Culture," a documentary released last November that claims a "mistranslation" of the Bible is to blame for Christians believing that homosexuality is a sin.
Neither Stanley nor Embracing the Journey responded to requests for comment from The Christian Post.
Stanley drew controversy earlier this month after a video of a sermon he gave during North Point's Drive Conference in May 2022 went viral.
In the clip, Stanley is heard telling the audience that any LGBT individual who continues to go to church has "more faith than a lot of you."
"A gay person who still wants to attend church after the way they've been treated, I'm telling you, they have more faith than I do," Stanley said. "They have more faith than a lot of you."
The son of Charles Stanley, famed pastor emeritus of the First Baptist Church, Atlanta, Andy Stanley has courted controversy over his comments about the LGBT community in the past.
In 2015, Stanley said local congregations should be the "safest place on the planet for students to talk about anything, including same-sex attraction."
During a message delivered at a two-day church leadership summit in Southern California, he said: "We just need to decide, regardless of what you think about this topic — no more students are going to feel like they have to leave the local church because they're same-sex attracted or because they're gay. That ends with us."
In 2018, he also told his congregation they should "unhitch" their theology from the Old Testament.