Best Buy fires whistleblower after leaks of manager saying Christian displays not OK, but LGBT training is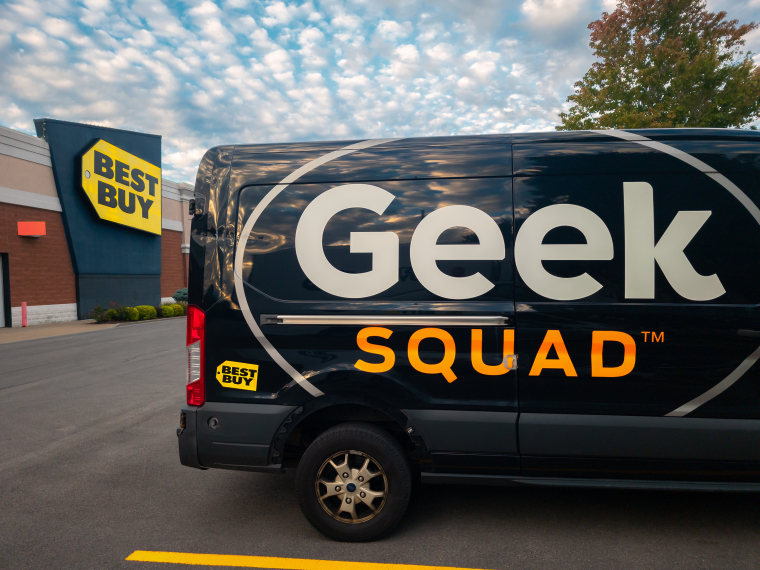 A former Best Buy employee says he's suing the electronics chain, claiming he was fired for expressing his religious views over a company-mandated LGBT training.
Enis Sujak, a Serbian immigrant who now lives in Florida, says he was terminated from his job working as a member of Best Buy's Geek Squad repairs unit in Jacksonville on Sept. 1 after speaking out against a mandatory training video on LGBT history.
Sujak, who came to the United States in 2002, said in a statement on Give Send Go that he was told to watch the video rather than tend to "clients waiting on my assistance."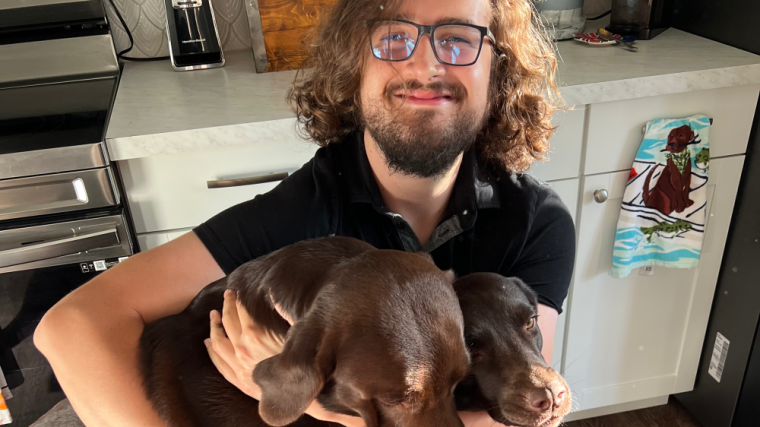 "My ability to help and serve customers with electronic repairs and the sexual orientation of my colleagues have nothing in common," he wrote. 
"In fact, sexuality has no place in the workplace, and forcing me to subject myself to conduct that I believe constitutes a sin while taking me away from serving my former employer's customers is simply unacceptable — in fact, it's unlawful."
The allegations, first reported by James O'Keefe, formerly of Project Veritas and founder of O'Keefe Media Group (OMG), involve Sujak and his Geek Squad manager, Mike Hirsch, who was recorded telling Sujak that comparing Christianity to LGBT ideology was inaccurate.
When Sujak asked Hirsch why Best Buy would not allow Christian displays in stores while the company requires employees to attend LGBT training, Hirsch replied, "They're not the same."
"You are choosing to believe in Christianity or Muslim or whatever. You choose that ... they [LGBT-identified people] don't choose that," Hirsch added. 
In August, Sujak shared an internal Best Buy poster with resources for employees of various groups — including "Latinx," "disABILITIES" and "Pride" — and noted white males were conspicuously absent from the poster.
Inclusion, except if you're a white male. I'm glad I spoke out against this. Thank you @JamesOKeefeIII and @JamesOKeefeIII for sharing my story. #boycottbestbuy@libsoftiktokpic.twitter.com/6drsNKJqvI

— Enis Sujak (@CocoWarfare) August 11, 2023
=

A Best Buy

memo

from 2022 confirmed details about the company's partnership with the McKinsey Accelerator Program on human resources training curriculum, which appeared to exclude white employees. The document announced Best Buy had expanded its McKinsey program from "one course for Black professionals to providing customized courses for those who also identify as Hispanic/Latino or Asian."

"Our main focus through the collaboration of the cohorts is to create a space where everyone feels valued and included," said Georgia Vahoua, senior manager of strategic initiatives, inclusion and diversity in the statement. "In addition to the core leadership and management skills that are learned, each cohort also provides a strong networking opportunity for its members that lasts long after the program ends." 

Following his termination, Sujak said he hired an attorney and plans on filing a civil lawsuit against Best Buy. As of Sept. 14, Sujak has raised over $10,000 for his legal fees.

"I will no longer be silenced, and I will not be standing down," he wrote. "In no way have I ever argued that anyone who differs in religion, gender, or sex should be treated differently; rather, all I wanted was to be treated the same as them, and have my beliefs respected equally."