Florida wants to restrict sexuality, gender identity discussions through 12th grade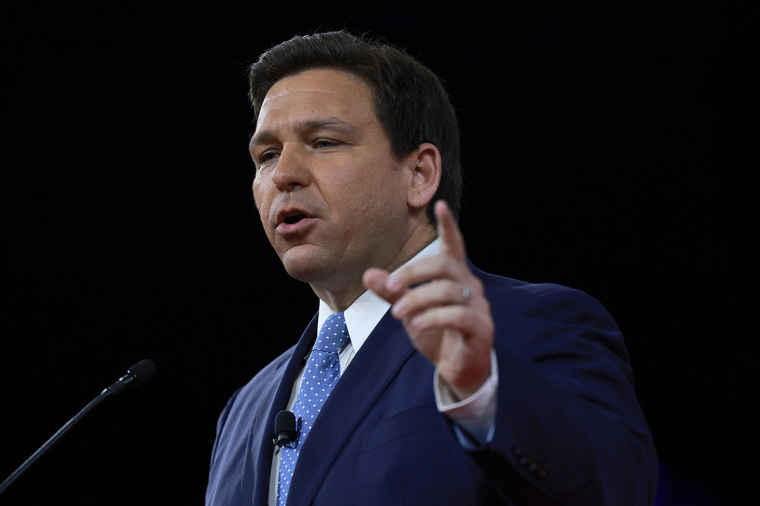 The Florida government has proposed expanding existing law prohibiting discussions about sexual orientation and gender identity with students in kindergarten through third grade to apply to all pupils in public education through 12th grade unless such material is part of the school curriculum that parents can opt their children out of.
The Florida Department of Education published a series of proposed rule changes in the Florida Administrative Register on March 16. One of the proposed changes to the "Principles of Professional Conduct for the Education Profession in Florida" amends existing law declaring that teachers and school officials "shall not intentionally provide classroom instruction to students in kindergarten through grade 3 on sexual orientation or gender identity" to also apply to students in pre-kindergarten.
Additionally, the proposed rule creates an entirely new section requiring school officials to "not intentionally provide classroom instruction to students in grades 4 through 12 on sexual orientation or gender identity unless such instruction is either expressly required by state academic standards … or is part of a reproductive health course or health lesson for which a student's parent has the option to have his or her student not attend."
Those hoping to leave a comment on the proposed rule have until April 6 to do so. The State Board of Education is scheduled to consider it on April 19.
The proposed changes come a year after Republican Gov. Ron DeSantis signed House Bill 1557 into law. The measure, derided by critics as the "Don't Say Gay" bill, prohibits public schools and third parties from discussing sexual orientation and gender identity with kindergarten through third-grade children.
The measure requires school districts to adopt procedures to notify parents about changes to their children's mental, physical and emotional health and prevents districts from withholding information from parents.
This portion of the bill follows a lawsuit from a parent in Leon County, Florida, who sued the school district after finding out that school officials referred to her middle school-aged daughter by a male name and pronouns at school while continuing to refer to her as her given name in front of her parents.
In the months following the passage of House Bill 1557, several of Florida's largest school districts adopted sex education curriculums that embraced LGBT ideology. In Miami-Dade County, the most populous county in the state, the school board voted to reverse its decision to approve two sex education textbooks for middle and high school students following parental backlash. A chapter in one of the books, titled "Understanding Sexuality," discussed matters related to sexual orientation and gender identity.
In Hillsborough County, home to Tampa, over 3,000 parents signed a petition objecting to the school district's sex education curriculum for middle schoolers. The petition expressed concern that teacher instruction for one particular lesson "includes training for [teachers] to lead students into gender confusion" by promoting the idea that there are more than two genders.
Critics of curriculum teaching students about sexual orientation and gender identity contend that such topics are best for parents to discuss with their children. Outrage over the embrace of LGBT ideology, sexually explicit material and critical race theory in public schools has led to a grassroots movement to elect candidates opposed to such politically charged curriculums to school boards.
Such efforts have achieved particular success in Florida. The 1776 Project PAC, which describes itself as an entity "dedicated to electing school board members nationwide who want to reform our public education system by promoting patriotism and pride in American history" and "committed to abolishing critical race theory and 'The 1619 Project' from the public school curriculum," saw its endorsed candidates perform very well in Florida in 2022 elections.
The group's endorsed candidates in Miami-Dade County won their races last summer, making the county's school board the largest with a conservative majority. Candidates supported by 1776 Project PAC also won multiple seats in Duval County, Sarasota County, Martin County and Clay County.
The Clay County School District previously faced criticism for "affirming" a 12-year-old girl's self-declared gender identity as a male without her father's consent or knowledge, a factor he contends played a role in her suicide attempt.
In the November general election last year, candidates endorsed by the 1776 Project PAC won school board seats in Flagler, Indian River, Pinellas and Volusia counties. At the same time, another interest group with a similar mission, Moms for Liberty, saw its endorsed candidates emerge victorious in Brevard County, Collier County, Lee County, Manatee County, Pasco County and Volusia County.