Mississippi bans sex-change surgeries, puberty blockers, cross-sex hormones for minors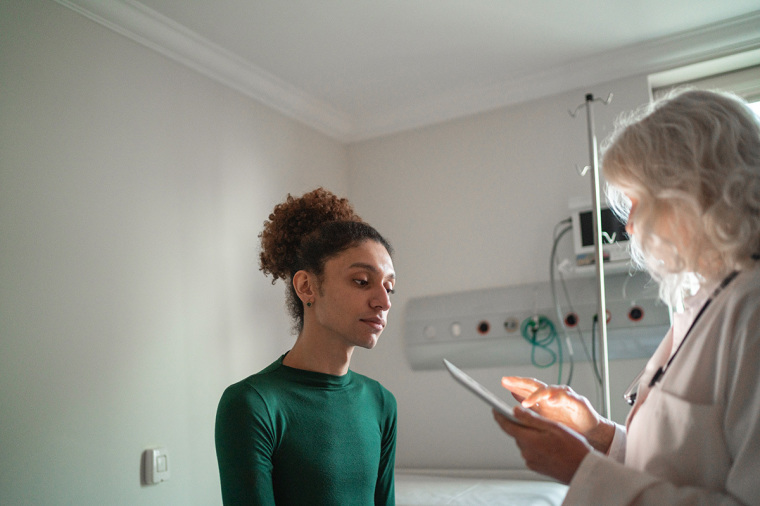 Mississippi became the latest state to ban minors from obtaining sex change operations as the list of states banning the controversial procedures is now around a half-dozen.
Mississippi Gov. Tate Reeves, a Republican, signed into law the Regulate Experimental Adolescent Procedures Act Tuesday, also known as House Bill 1125. The Republican-controlled Mississippi Senate previously approved the bill in a 33-15 vote, and the Republican-controlled Mississippi House of Representatives supported it in a 78-30 vote.
While the Senate vote came down along party lines, four Democrats in the House joined their Republican colleagues in supporting the measure. 
"At the end of the day, there are two positions here," Reeves said in a statement. "One tells children that they're beautiful the way they are. That they can find happiness in their own bodies. The other tells them they should take drugs and cut themselves up with expensive surgeries in order to find freedom from depression. I know which side I'm on. No child in Mississippi will have these drugs or surgeries pushed upon them."
The bill declares that "a person shall not knowingly provide gender transition procedures to any person under eighteen (18) years of age." It defines "gender transition procedures" as the prescription of "puberty-blocking drugs," "cross-sex hormones" or "gender reassignment surgeries."
The bill was opposed by the American Civil Liberties Union of Mississippi, which sent a letter last week requesting Reeves veto the bill. 
"This is a devastating development for transgender youth in Mississippi and heartbreaking for all of us who love and support them," ACLU of Mississippi LGBTQ Justice Project Staff Attorney McKenna Raney-Gray said in a statement. "This care was already too difficult to access across the state for transgender people of any age, but this law shuts the door on best-practice medical care and puts politics between parents, their children, and their doctors."
The bill's passing comes as concerns persist about the long-term impacts of sex-change operations and hormonal interventions on minors and adolescents struggling with gender dysphoria. 
The American College of Pediatricians, which describes itself as "a national organization of pediatricians and other healthcare professionals dedicated to the health and well-being of children," has identified "osteoporosis, mood disorders, seizures, cognitive impairment and, when combined with cross-sex hormones, sterility" as side effects of puberty-blocking drugs.
Side effects of cross-sex hormones, as listed by the American College of Pediatricians, include "increased risk of heart attacks, stroke, diabetes, blood clots and cancers across their lifespan."
Gender reassignment surgeries, which involve the removal and/or creation of synthetic body parts to align a person's sexual organs and physical appearance with their stated gender identity, come with irreversible effects.
Chloe Cole, an outspoken detransitioner who once identified as a member of the opposite sex but no longer experiences gender dysphoria, filed a lawsuit against the medical providers who provided her with puberty-blocking drugs, cross-sex hormones and a double mastectomy. 
While Cole alleges that doctors told her "the distress she experienced because of her gender dysphoria would resolve as she transitioned," she said her "distress always came back worse" following a burst of "initial relief" that occurred after "each phase of transition."
Cole claims that her double mastectomy, which occurred at age 15, caused her to experience suicidal thoughts and a deteriorating state of mental health. As an 18-year-old, Cole now has "deep emotional wounds, severe regrets, and distrust for the medical system."
Mississippi's House Bill 1125 provides a course of action for people to sue violators of the law as long as such a lawsuit takes place within 30 years of the cause of action. Those who violate the new law can have their "license to practice medicine in the State of Mississippi revoked pursuant to action taken by the Mississippi State Board of Medical Licensure." 
Other states have implemented bans on the procedures, including Alabama, Arizona, Arkansas, Florida, South Dakota and Utah.
Texas Attorney General Ken Paxton and Department of Family and Protective Services Commissioner Jaime Masters have issued opinions characterizing the performance of gender reassignment surgeries and hormonal interventions as a form of child abuse. 
A poll conducted by Rasmussen Reports last month found that 58% of respondents at least somewhat approve of "legislation making it illegal to perform sex-change surgery on minors."