Newsom appoints abortion activist Maryland resident to Feinstein's California Senate seat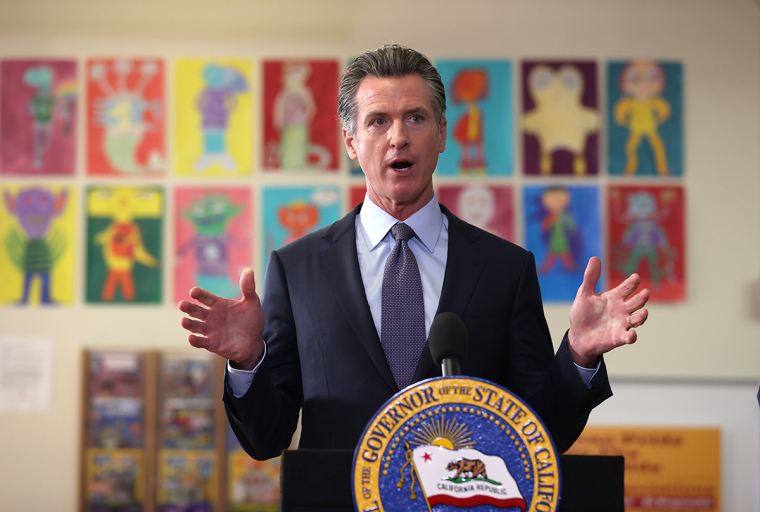 California Gov. Gavin Newsom has appointed a pro-abortion activist who resides in another state to Dianne Feinstein's U.S. Senate seat.
In a statement posted Sunday, Newsom's office announced the appointment of Laphonza Butler to fill the U.S. Senate seat that became vacant upon the death of longtime Sen. Dianne Feinstein, D-Calif., Friday.
Butler, a Democrat, will serve until at least Jan. 3, 2025, when Feinstein's term is scheduled to expire. 
Newsom's office touted Butler's role as the president of EMILY's List, an advocacy group that works to elect pro-abortion Democratic women to political office as well as the fact that she is a black lesbian who will become the first openly LGBT person to represent California in the U.S. Senate.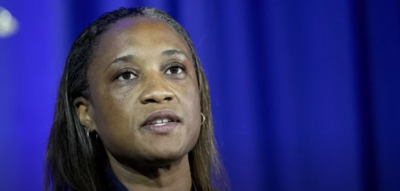 Butler has also served as an advisor to Vice President Kamala Harris and as the president of "the largest labor union in California – SEIU Local 2015 – a union representing more than 325,000 nursing home and home-care workers throughout the state."
"An advocate for women and girls, a second-generation fighter for working people, and a trusted adviser to Vice President Harris, Laphonza Butler represents the best of California, and she'll represent us proudly in the United States Senate," Newsom said upon announcing Butler as his pick to succeed Feinstein.
"As we mourn the enormous loss of Senator Feinstein, the very freedoms she fought for — reproductive freedom, equal protection, and safety from gun violence — have never been under greater assault."
Newsom vowed, "Laphonza will carry the baton left by Senator Feinstein, continue to break glass ceilings, and fight for all Californians in Washington D.C."
In a message posted on X Monday morning, Butler stated that she is honored to accept the nomination "to be U.S. Senator for a state I have made my home and honored by his trust in me to serve the people of California and this great nation."
I'm honored to accept Gov. @GavinNewsom's nomination to be U.S. Senator for a state I have made my home and honored by his trust in me to serve the people of California and this great nation. ????

— Laphonza Butler (@LaphonzaB) October 2, 2023
"No one will ever measure up to the legacy of Sen. Dianne Feinstein, but I will do my best to honor her legacy and leadership by committing to work for women and girls, workers and unions, struggling parents and all of California," Butler added. "I am ready to serve."
Following the news of Butler's appointment, reports surfaced about how Butler resides in Maryland.
Ashley Zavala, the California Capitol correspondent for California-based news outlet KCRA-TV, posted a screenshot on X of Butler's biography on the EMILY's List website as it appeared before her appointment to the Senate and contrasted it with how it appears now.
It appears EMILY's list has removed the final line in Laphonza Butler's bio that states she lives in Maryland. pic.twitter.com/6wYYYJEqoE

— Ashley Zavala (@ZavalaA) October 2, 2023
The screenshot of Butler's biography before she was appointed includes a sentence reading, "She lives in Maryland with her partner Neneki Lee and their daughter Nylah."
The screenshot reflecting the current version of Butler's digital biography shows the sentence has been removed.
Zavala followed up on her initial post by noting that "Newsom's office confirms she moved to DC area for EMILY's list, but is a CA homeowner and will reregister to vote in California before being sworn in."
Newsom's selection received pushback from Susan B. Anthony Pro-Life America, a national pro-life grassroots advocacy group.
SBA Pro-Life America President Marjorie Dannenfelser said Butler's appointment is an example of how "the abortion lobby spends millions to elect Democrats who back its agenda of abortion on demand through all nine months of pregnancy, paid for by taxpayers."
"Democrats like Newsom, in turn, are beholden to the abortion lobby," she maintained. "The pay-to-play system couldn't be more obvious, with an unelected Senate seat as the ultimate reward. Newsom even passed over staunch pro-abortion candidates who reside in California in favor of a Beltway insider and the biggest pro-abortion extremist he could find."
Butler's appointment to the U.S. Senate comes as three Democratic members of the U.S. House of Representatives remain in the running to replace Feinstein in next year's regularly scheduled general election, as the senior senator had planned to retire before her death. 
One of the candidates in next year's Senate election, Rep. Barbara Lee, D-Calif., had previously expressed disappointment at Newsom's vow to appoint an African American woman to serve as a caretaker that would serve out Feinstein's term in an effort to remain neutral in the ongoing primary race.
Lee said, "the idea that a Black woman should be appointed only as a caretaker to simply check a box" is "insulting to countless Black women across this country who have carried the Democratic Party to victory election after election."
"[T]here are currently no Black women serving in the Senate," Lee said. "The perspective of Black women in the US Senate is sorely needed — and needed for more than a few months." 
"Governor Newsom knows this, which is why he made the pledge in the first place. If the Governor intends to keep his promise and appoint a Black woman to the Senate, the people of California deserve the best possible person for that job. Not a token appointment," she contended.