Southwestern Seminary leadership to address fraud allegations at trustees meeting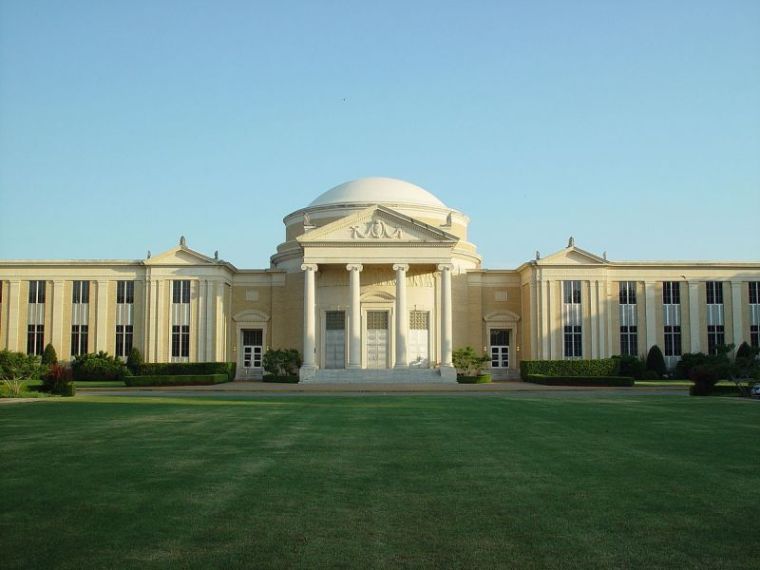 Southwestern Baptist Theological Seminary's board of trustees will be holding a meeting reportedly centered on allegations of identity and credit card fraud, as well as the misappropriation of funds by donors.
Southwestern leadership is scheduled to hold the meeting on May 30, with the focus being on documents received last month detailing fraud allegations, according to Baptist Press, the official news service for the Southern Baptist Convention.
Trustee Aaron Sligar, who filed the report, told Baptist Press that an "anonymous source leaked the report in question" and the April document "was never intended for the press or public; as such, it does not represent an official statement from the board."
Baptist Press also published a statement attributed to SWBTS Board of Trustees Chairman Danny Roberts and the Executive Committee of the Board of Trustees, which noted that the seminary "inherited and endured a challenging period for more than eight months following the resignation of the former president."
"Out of a desire to balance charity to the former president with a need to address actions and decisions that have brought us to the seminary's current state, the board of trustees has disclosed limited information to the Southern Baptist public while it has fulfilled its fiduciary duty to carefully evaluate certain financial matters," they stated.
"Unfortunately, some individuals have questioned the integrity of the board's processes and actions. While it would be imprudent at this time to answer each claim that is now in circulation in various platforms, we assert claims of inappropriate activities of the board officers, executive committee, and/or named staff are without merit, and the board will release all relevant and appropriate information following a special-called meeting of the board of trustees to be held on May 30 to address these matters."
The seminary leadership also noted that the U.S. Department of Justice was investigating the SBC over sex abuse issues, which the convention had announced last August. Roberts and the Southwestern Executive Committee insisted that they were "cooperating fully in this matter."
The May 30 meeting came via a bylaw that allows a majority of trustees to call for a meeting, reported Baptist News Global on Thursday. 
BNG also reported that Roberts received a letter from unnamed trustees listing three points of concern: why Sligar's investigation into financial irregularities was not fully detailed at the April meeting, most trustees reportedly remaining unaware of a written report of the Sligar investigation and questions surrounding Southwestern Vice President for Institutional Administration Colby Adams' creation of an entity called "Future Fort Worth" that used Adams' seminary-owned house as its registered address.  
Last November, Southwestern spokesperson James A. Smith emailed The Christian Post a statement confirming that the seminary had laid off members of its staff and might pursue other measures to address budget issues.
"As part of the previously announced intention to implement organizational restructuring, including budget reductions, at the direction of the board of trustees, the interim administration has informed certain staff their employment has been ended," read the statement from last November.
"These have been extremely difficult decisions as we seek to address our current challenges. We recognize the disruption that this causes for these staff members and their families. There is certainly no joy in having to make these decisions at this time. Appropriate severance is being offered to affected employees."
In April, trustees at Southwestern unanimously elected David S. Dockery as their new president to replace former President Adam Greenway, who had resigned in September of last year.
Dockery had served as interim president in advance of his election, with the trustees also electing Southern Baptist leader O.S. Hawkins to the newly created role of chancellor.
Last October, during his time as interim president, Dockery had told trustees that while Southwestern was "not in a crisis," the seminary's financial issues may "quickly escalate to a crisis if we do not aggressively move to address them."
"For this institution to have a sustainable business model, we must reduce our campus footprint and the resource commitment it takes to maintain it," Dockery said at the time, as quoted by Baptist Press.